12.16.10
Sunny Side Up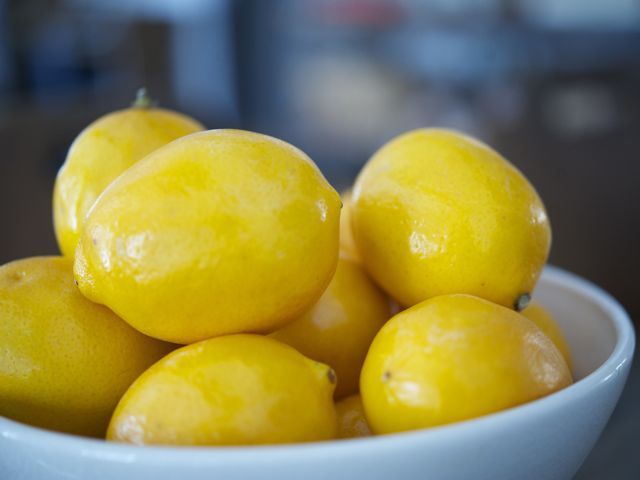 I'm a sucker for citrus. It's such a relief when oranges, grapefruit and lemons begin flooding in from California and Florida at this time of year. Although I adore very tart lemons, I also love the lightly sweeter and more perfumey Meyer variety. Their smooth, thin skin is an electric golden yellow that seems to compensate, just a bit, for the lack of sunshine these days. I grabbed an armload at Fairway yesterday and, since they are a bit fragile and don't keep for so long, I'm going to immediately turn them into syrup and marmalade. The former will make wonderfully refreshing spritzers, especially with the addition of fresh rosemary. The latter will nicely cut through the rich fattiness of roasts or perhaps even our Christmas goose. And, of course, you can always preserve some lemons, as I've done again this year. Here's a recipe from
last spring
, along with one for chicken tagine, and a place to order organic Meyer lemons, if you're so inclined.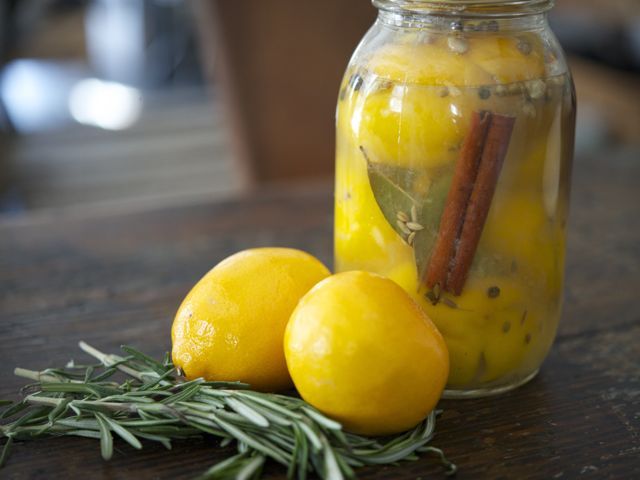 This year I added some lightly toasted coriander seeds, green peppercorns, cinnamon sticks and a couple of bay leaves to my preserved lemons for a bit more complex spicing. The chopped rind is delicious mixed into rice, vegetable salads and all manner of mayonnaises and dressings. It may seem a bit confusing, but citrus foods are not acidifying to the body; they are, in fact, an alkalinizing food and an excellent detoxifier.
Try making this zesty syrup, and use it as indicated for spritzers or in a cocktail, or drizzled over pancakes, pound cake or lemon ice cream. And here's a very simple recipe for
Meyer lemon marmalade
. If you don't want to get all involved in canning, you can just make a smaller quantity to keep in your fridge. And for truly divine decadence, here's a recipe for
Meyer lemon curd
. Want to save on fat and calories without sacrificing too much flavor? Scroll down
here
for my lowfat lemon curd recipe. As a rule of thumb, any time you want to substitute regular lemons for Meyer, just add a little more sugar or honey to compensate.
Meyer Lemon-Rosemary Spritzer
serves 6
— 4 cups

water

— 1/2 cup

organic cane sugar, or 2/3 cup mild honey

— 6

Meyer lemons, washed and thinly sliced (seeds removed)

— 3 sprigs

rosemary

— 4 1/2 cups

sparkling water, chilled
Bring water and sugar (or honey) to a gentle simmer in a large saucepan, stirring until sugar dissolves. Add lemon slices and rosemary sprigs. Reduce heat and simmer gently for 10 minutes. Remove from heat. Let stand for an hour or so. Strain and discard solids. Return liquid to pan, and boil until reduced by half, 5-10 minutes. Cool completely. Fill each of 6 glasses with ice cubes and 3/4 cup sparkling water. Stir 1/4 cup syrup into each.



Download Recipe