12.15.10
Moving Images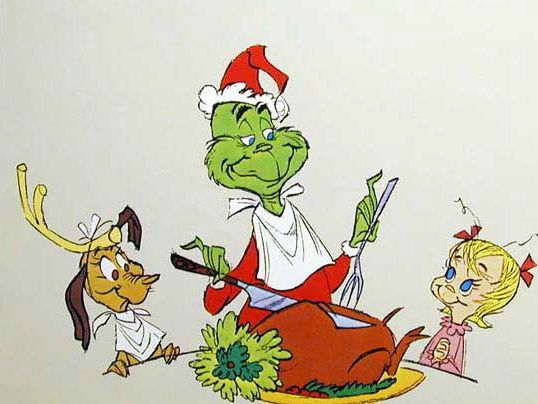 In the movie of my life, I'm sitting on the couch in front of the fire watching a movie. I have done this, plus or minus the fireplace—and assorted family members—ever since I can remember. I definitely associate holiday time with watching movies and eating
See's
. So I thought I might take this opportunity to create a list for you of movies that would make great viewing during all the downtime you'll hopefully be having in the next few weeks. Of course I'm assuming you'll also be doing the requisite skiing and snowshoeing to offset all that lounging and the inevitable onslaught of calories. We've got a light snow cover here and I'm praying for more. I may even learn to ice skate this year! (I am a horrible, knock-kneed skater but G has promised to school me.) Perhaps you feel I've been shirking my duties and not posting enough holiday-relevant recipes. You're not wrong. Blogging has taken a bit of a back seat to the insanity of shopping and wrapping and schlepping. But it's not that we haven't been eating well. Last night there was a delicious salad of fresh Tuscan kale with roasted delicata squash, pecorino and fresh pomegranate.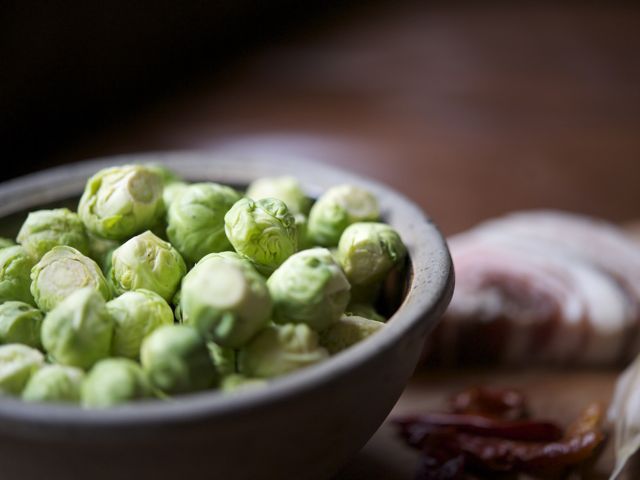 On the side was a warm dish of little Brussels sprouts sauteed with a couple cloves of garlic and some crispy cubes of pancetta. There you go—you don't really need a recipe beyond that, do you? Can't I just throw a bunch of ingredients at you, and you'll do the rest? I do look forward to sharing some recipes from my new copy of
Plenty
, Yotam Ottolenghi's vegetable-centric cookbook that is currently all the rage. Soon. But first, links to a few snacks that pair nicely with home theatre.You simply must try my recipe for
crack
, aka maple-cranberry popcorn. Salty, sweet, crunchy (and not that bad for you)—you can't go wrong with this one. Then there is the
perfect cookie
: perhaps best described as hippie shortbread, it is buttery and delectably spiced with ginger and cardamom. Prefer something savory? G has converted me to chicken wings, and
this
is a stellar recipe for making them. And I haven't tried them yet, but these award-winning
fried stuffed olives
look pretty tempting.Now, to the movies. I'm going to avoid the obvious here. I mean, we all know that
It's A Wonderful Life
is a go-to choice, right? For oldies but goodies, consider 
All That Heaven Allows
, the fabulous technicolor weepy starring Rock Hudson and Jane Wyman that inspired Todd Haynes to make
Far From Heaven.
Another great one from director Douglas Sirk, with another stellar performance from Rock Hudson, plus a luscious Lauren Bacall and a sublimely slutty Dorothy Malone, is
Written on the Wind
, a camp classic that even your straight siblings will love. Speaking of family,
The Best Years of Our Lives
, about the return home of WWII vets, will have you appreciating your loved ones.I don't want to ignore the actual holiday altogether. Certainly
Rudolph
, the (original) 
Grinch
and
Charlie Brown
are timeless and eternally beloved, but what about slightly more adult fare? A couple of modern options include
A Midnight Clear
, about an American Intelligence Squad in a Mexican standoff with German troops during the Christmas of 1944; and
The Family Stone
, a touching film about a quirky family's Christmas celebration, directed by my old pal Tom Bezucha. Is it all too Christian for you? Then go for something with Barbra, like
Funny Girl
(ooh, Omar Sharif), or
The Way We Were
(ooh, Robert Redford before he became The Golden Raisin) or even (gasp)
The Prince of Tides
(Nick Nolte tries to make "Lowenstein" sound sexy). Or just go for it and watch
Fiddler on the Roof
, directed, unsurprisingly, by Norman Jewison. Or perhaps Martin Scorcese's
Kundun
, about the 14th Dalai Lama, is more your speed...Maybe it's enough just to have some snow in the picture? If so, you can't beat the throbbing romance and epic sweep of
Doctor Zhivago
, unless you're going for the irresistible lunacy of
Fargo
, the Coen brothers' ode to the Midwest starring the inimitable Frances McDormand. Or the sheer terror of
The Thing
, John Carpenter's horror masterpiece about Antarctic scientists terrified by a shape-shifting alien.Speaking of the Coen brothers, I think there has to be something a little more defiant on your list. Too much sweetness is not a good thing, as we all know. Which is why I'm going to suggest you pack the kiddies off to bed and dig into an astringent palate cleanser like
No Country For Old Men
. Or maybe John Schlesinger's 1976 thriller
Marathon Man
, starring Dustin Hoffman as a Columbia graduate student who winds up in the middle of an international conspiracy. And for any of you who find yourselves far from home, there's nothing like
The Godfather 2
to remind you of the importance of family.