11.8.10
Cake Walk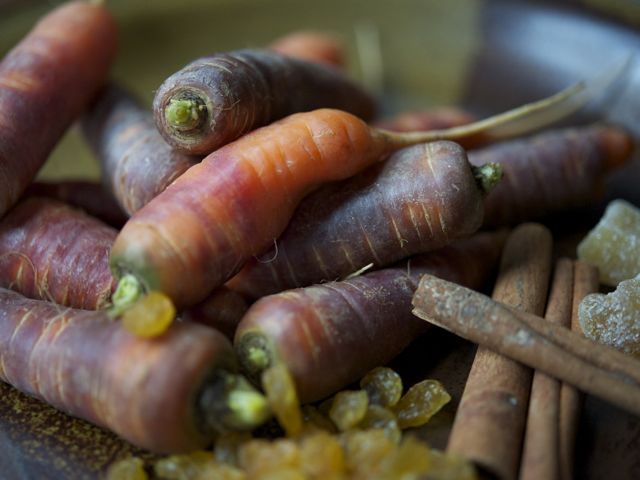 I woke up yesterday with an enormous zit on my chin. One of those under-the-skin whoppers that can really mess with your head—literally. Mine is practically tilted to one side. TMI? It was all because of a sudden influx of cheese into my life—starting with that truffled gratin at Eataly, followed by an aged gouda with cumin, then some extra sharp Sicilian pecorino and culminating with an unhealthy dose of cream cheese frosting while creating a birthday cake for the lovely Stephanie. Too much cheese—or dairy in general—inevitably leads to the dreaded blemish. It's my body's (humiliating and uncomfortable) way of letting me know it's had enough. I'm hoping that cutting out flour, sugar and dairy, while amping up the green juice and vegetables, will right my ship. Now, back to that cake. Stephanie has been losing weight by eating low-fat for the better part of a year, and weeks ago she put in her request for an appropriate carrot cake to be served at her birthday dinner. (The rest of the dinner featured this tasty
bouillabaisse
.) I was determined to bake something that lived up to my gold standard from the original Silver Palate cookbook, a divine confection made with corn oil, whole eggs, walnuts and coconut, and frosted with dreamy swirls of cream cheese-&-butter icing. Delicious, yes, but hardly low-fat. How then to replicate the rich texture and flavor without derailing my friend's diet?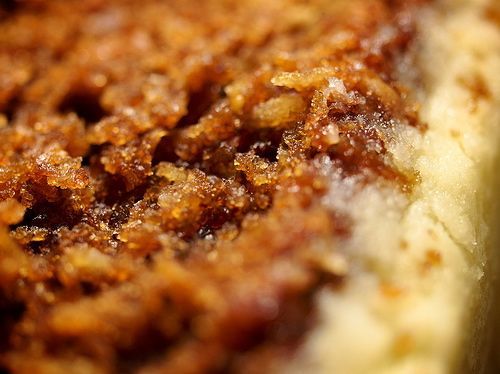 The answer came from lots of low-fat recipe surfing online and a moment of inspiration when I remembered that
Babycakes
often uses applesauce in their baked goods. (I'm not a very accomplished baker, but I think I've gained new insight after concocting plenty of gluten-free treats for G.) The end result is a satisfyingly chewy, lightly spiced cake with a dense crumb studded with golden raisins. I don't like to skimp on the frosting, but make sure to use plenty of lemon juice so it's not too cloying. A little candied ginger sprinkled on top added a bit of texture and zing. And don't forget, this cake is low-fat and full of nutritious ingredients, including pineapple, carrots, whole wheat flour, egg whites and unsweetened applesauce. I used dark, molasses-y muscovado sugar, but I may substitute honey or maple syrup next time. But that won't be any time soon.
LOWFAT CARROT CAKE
serves 12
1 cup all-purpose flour1 cup whole-wheat pastry flour2 teaspoons baking soda1 teaspoon ground cinnamon1/2 teaspoon allspice1/4 teaspoon nutmeg4 egg whites1 1/4 cups firmly packed dark muscovado sugar1 cup unsweetened applesauce1/2 cup lowfat buttermilk1 teaspoon vanilla extract1 ½ cups canned unsweetened crushed pineapple, drained (you can use fresh but it still needs to be crushed and drained)2 cups shredded carrots1/2 cup golden raisins
FROSTING
1 1/2 cups light cream cheese4 cups powdered sugar2 1/2 teaspoons lemon juice1 teaspoon vanilla extract2 tablespoons candied ginger, mincedPreheat oven to 350 degrees. Lightly grease 2 round cake pans.Whisk together flours, baking soda and spices in a large bowl. In a separate bowl, beat egg whites until soft peaks form, then beat in sugar in several increments followed by the applesauce, buttermilk and vanilla. Add to flour mixture and stir until just combined. Mix in pineapple, carrots and raisins. Spoon half of the batter into each cake pan and bake for about 30 minutes, or until a toothpick inserted in the center comes out clean. Cool completely before frosting.For the frosting, beat cream cheese with lemon juice and vanilla. Beat in powdered sugar in increments until desired consistency is achieved. Spread in between cake layers and all over the outside. Sprinkle candied ginger on top.