11.29.10
Present Perfect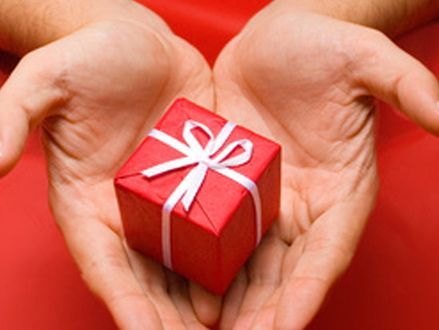 As obnoxious a concept as is Black Friday—when all of America rushes into the mall, wallets clutched in chubby hands still sticky from the Thanksgiving feast—there is something to be said for getting a jump on your holiday gift shopping. We all know that once that turkey is gone, Christmas and Hanukkah are not far behind. For me, this means the annual frenzy of making caramels, then wrapping and packaging them by the hundreds. As far as other gifts for my nearest and dearest, I look for something personal, something that reflects my relationship with the recipients, that shows I've noticed what they need, what they covet. I try to buy things as I come across them during the year, or at least make a note to myself so I can remember to go back and pick up that perfect little something for my sister or goddaughter. But that doesn't always happen (and I know many of you think it's crazy to even dream of being so organized), so I often turn to online shopping. I can do it in the comfort of my own home, and I don't have to deal with the special hell that is the post office. The key is to start immediately, if you haven't already. Avoid paying extra for expedited shipping and banish the dread, the panic and the shame of sending something lame that arrives late. Because I love you, I'll share some of my secret sources for great gifts.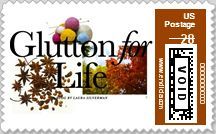 Who wouldn't love a customized postage stamp? You can create them with your own photographs or artwork, online at the
US Postal Service
. Tell me that grandma and grandpa wouldn't go crazy for stamps with pictures of your little ones... 
If you'd like to send some customized stationery along with those stamps (and support newly trendy snail mail), visit
Paperwink
. Their award-winning designs are both clean and whimsical. My sister-in-law gave me a
stamp
with our new address right after we moved and it was such a thoughtful and useful gift.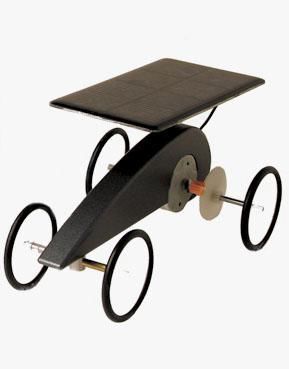 There was
an article
in the
Times
a while back about this American who lives in Zurich and cherrypicks local fleas for excellent finds. His online shop,
Quintessentia
, is a fantastic trove of reasonably priced vintage, retro and mid-century modern pottery, textiles, glass and other decorative objects. Don't miss the Naef toys, like the wooden solar-powered car, above.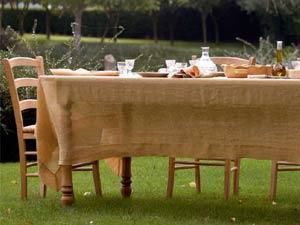 For home cooks and the generally houseproud, I recommend you check out
Didriks
. This Cambridge-based store carries some wonderful brands, from Heath Ceramics to Lafco candles, and they have fantastic customer service and free shipping! Don't miss the
Libeco linens
(the chef's aprons are great) and Jonathans cleverly designed
cherrywood spoons
.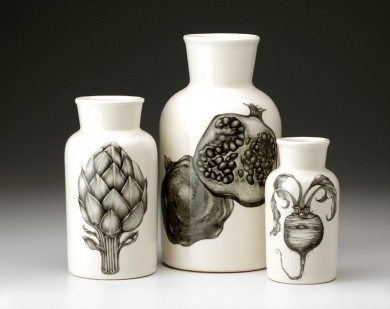 I'm a big fan of
Laura Zinde
l, whose gorgeous pottery, covered with illustrations of flora and fauna, is decorative but also quite useful. We drink tea from her mugs, and I covet her sets of jars, like the ones above. There's only a week left to order, so get on it if you know someone worthy of something like this.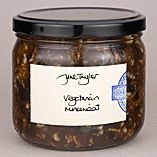 We all know that canning and preserving are quite the rage, but for those who didn't manage to put up anything but their feet this summer, it's
June Taylor
to the rescue. All of the fruits she uses for her amazing jams, conserves and syrups come from farms near her in Berkeley, California. They are all cut by hand and prepared in small batches without commercial pectin. Her wild fennel syrup, quince and rose geranium butter or Rangpur lime jelly would be welcome at even the snobbiest epicure's table.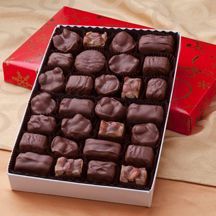 Of course chocolate is always a classic gift at this time of year, and you really can't go wrong with a big box of luscious nuts and chews from
See's
; a selection of beautifully crafted single-origin bars from
Askinosie
; or the irresistible chocolate-enrobed sea salt caramels from
Fran's
(also favored by our President). Thoughtful, personal and useful is every bit as appreciated as something wildly indulgent. What you spend is nowhere near as important as a well-conceived gesture, a small expression of love.