11.30.10
Tome After Tome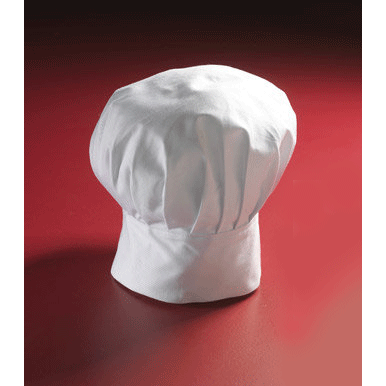 I'm going to go way out on a limb and assume that, if you're reading this blog, you like to cook; or at least you like reading about cooking. Or maybe you just know someone else who does. At any rate, in a continuation of yesterday's gifting post, I've pulled together some suggestions for wonderful cookbooks—some new, some long beloved—that would make wonderful presents to the accomplished and aspiring chefs in your life (including yourself). I like nothing better than sitting down with something delicious to eat and whatever cookbook I've randomly plucked from my shelf. There are always stacks of cookbooks by my bed. Reading them is vicarious pleasure, inspiration, armchair travel, fantasy and practical preparation. Here's a compendium of some of my favorites, all highly recommended.
As you might imagine, my choices are a bit more focused on healthy eating, but this does NOT mean boring "health food" or all vegetarian cooking. Simply that you won't find an all mac-n-cheese book here.For the carnivore, or the omnivore, especially those interested in respecting the whole animal and understanding the great value of animal fats:
 The original, offal-centric chef, Fergus Henderson is witty, brilliant and original in his treatment of quite traditional English recipes in
this fantastic cookbook
. I love his writing style, his chutneys, and his vegetables recipes as well as his ability to make me crave things like kidneys and tripe.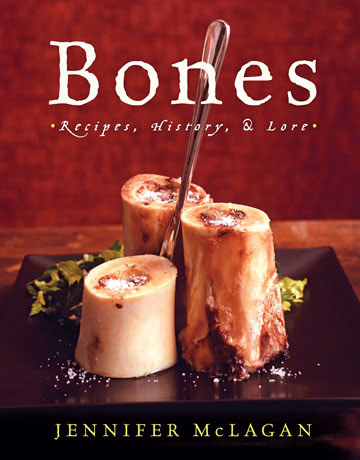 Bones
and her other book,
Fat
, are indispensable cookbooks. Jennifer McLagan will teach you how to make everything from the most delicious beef stock to the most decadent brown butter custard.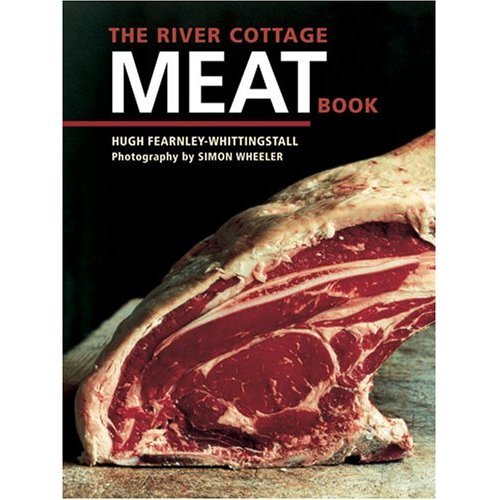 British TV chef Hugh Fearnley-Whittingstall of River Cottage fame was writing about the evils of industrial animal farms (and starting his own farm) long before it became a popular subject in America. His books—
Meat
, above, and
The River Cottage Cookbook
—are incredibly interesting, informative and fun to cook from. To segue into the next genre, I'll also cite
The River Cottage Preserves Handbook
by Pam Corbin, with an introduction by Hugh.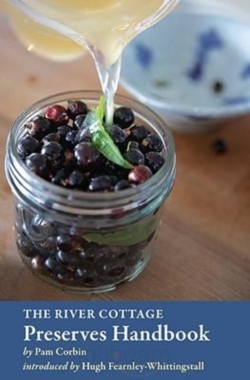 It's a concise yet chatty, very user-friendly volume on making all manner of preserves. From classic lemon curd to raspberry fridge jam to glistening fruit leathers, you'll master it all in no time flat.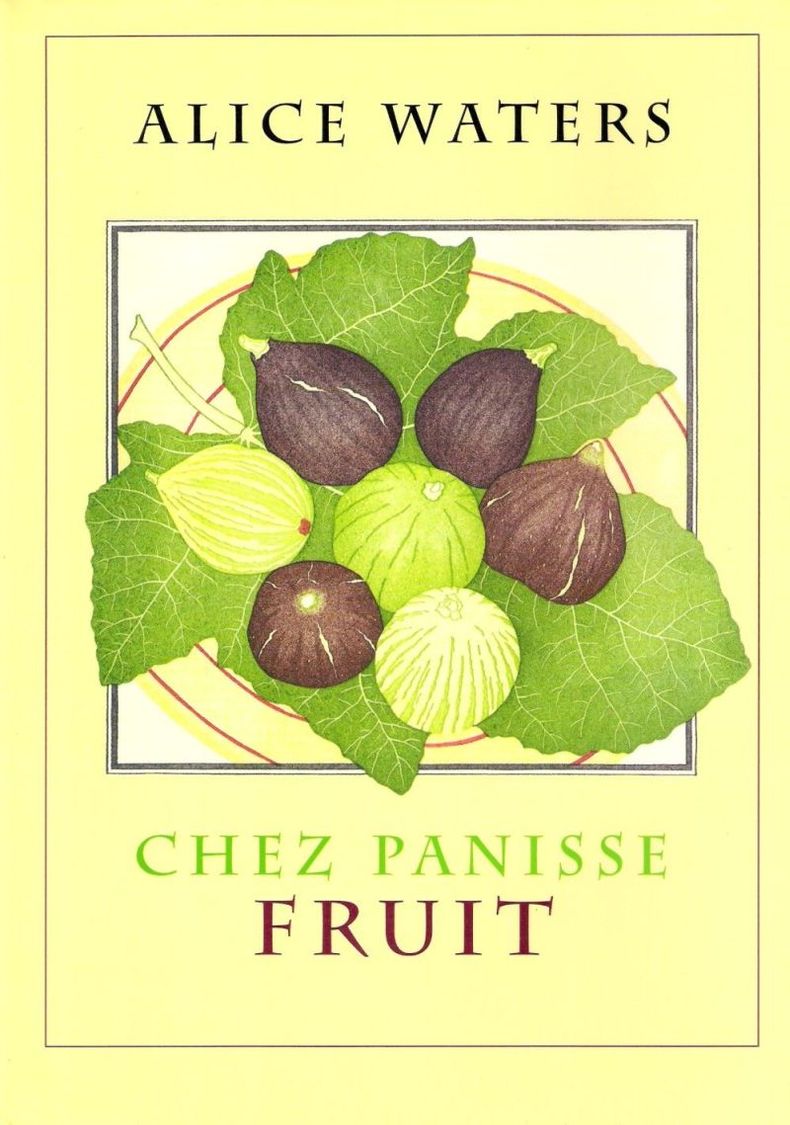 More ways to approach fruit? There's no one better than Alice Waters, and I love
this book
, as well as her companion volume,
Chez Panisse Vegetables
, for their encyclopedic format and numerous clear options for each ingredient. Got a glut of persimmons or pineapples? Simply thumb to the P section and Alice will tell you what to make. Clueless as to what a Jerusalem artichoke is, or how to cook a cardoon? Alice to the resuce!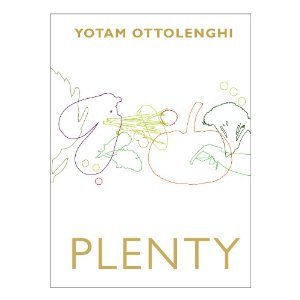 Speaking of vegetables,
this cookbook
by an Israeli-born, British-trained chef, is all the rage at the moment. It's been winning round after round on Food52's Piglet cookbook contest. Yotam Ottoleghi writes a popular column on vegetable-centric cooking,
The New Vegetarian
, for the Guardian that I highly recommend. His recipes are inventive and exciting, full of revelatory combinations and intriguing spices.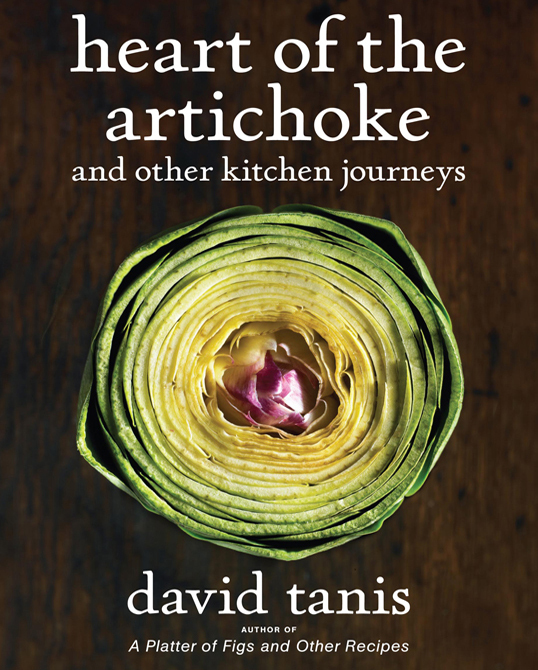 This book
from a chef who splits his time between Chez Panisse in San Francisco and Paris is also getting rave reviews. (Check out several on the
Piglet
.) I haven't yet seen it, but I do like his book from last year (prolific bastard),
A Platter of Figs
. The recipes in both are international, sophisticated yet simple, and wholly appetizing.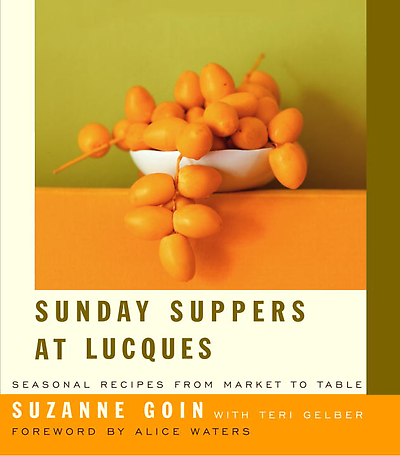 I know I've mentioned
this book
before, but I really cannot recommend it highly enough. I think Suzanne Goin is a brilliant flavorist, and here she offers complete menus, so she pairs dishes that go well together. I've made tons of recipes from this and everything always come out brilliantly. Her Meyer lemon tart is a showstopper. The pork shoulder with gremolata rocks. Her deviled chicken thighs are genius. Do yourself, or someone else, a big favor. This books is not new, but it is a classic. 
 And last, but by no means least, my go-to authors for ethnic cuisine, Jeffrey Alford and Naomi Duguid.
Hot Sour Salty Sweet
, above, launched me into cooking Southeast Asian food and I've never looked back. Delicious curries, sticky rice, cold salads, dipping sauces—it's all there. They specialize in getting recipes from grandmas and street vendors, so the dishes are incredibly authentic and totally doable. I'm a huge fan of all their books, including
Mangoes and Curry Leaves
for Indian food. Of course this is just a smattering of the wonderful cookbooks out there, but I can vouch for every one of them, stained and dog-eared as they are (except
Heart of the Artichoke
for which I take the word of others). Oh, and here are a couple more I can't leave out. These specialize in comforting, convenient and divine one-pot meals that are perfect for cold winter days: the excellent and über-healthy 
Japanese Hot Pots;
and
Braise
, in which French chef Daniel Boulud lets his hair down and gets all cozy. And I just remembered I wanted to tell you about two excellent books for gluten-free baking! One my sister-in-law BB just gave me which looks terrific is from the
Blackbird Bakery
in San Francisco (German chocolate cake! Buttermilk biscuits!)
The other
is from Babycakes in New York City, one of the very first to delve into delicious vegan baked goods for the gluten-challenged.