11.19.10
The Value of Pie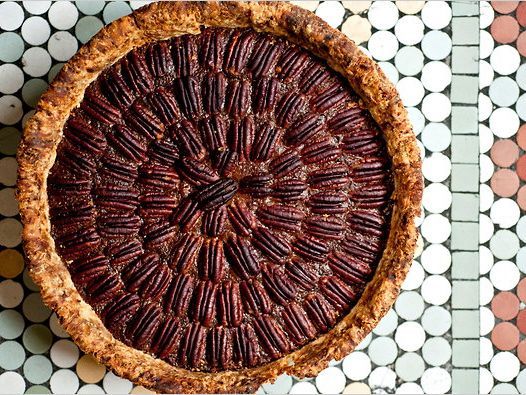 Pie is having a renaissance, although I'm not sure it ever really went away. As discussed in
this
recent NY Times article, it's about to kick the cupcake off its frosted throne. Yea! As a country, we've got quite a lot invested in the notion of pie. Just like us damn Yankees, it runs the gamut from down-home (tamale pie) to drop-dead glamorous (Baked Alaska). The best pie I've ever eaten was at a tiny shack somewhere near Nashville during a random stop on a cross-country drive. I still remember the shatteringly flaky crust (thanks to lard, no question) and the tangy, juicy whole blackberries. My own sour cherry version is a princess among pies, a slice of summer on a plate, best eaten in July with a scoop of homemade vanilla ice cream. My father had a weakness for pecan pie, that tooth-achingly sweet confection loaded with nuts and Karo syrup. And I have always looked forward to the pumpkin pie on Thanksgiving. But when it really came down to it, I realized that all I truly crave is the custard. It's that smooth, silky consistency I adore, the delicate balance of spices and a subtle sweetness—not the soggy cardboard crust, made worse by everyone's insistence on keeping pie in the fridge. (Where we know baked goods don't improve!) Besides, in this gluten-free household, I have come to realize that eating all that flour is what leaves you feeling bloated and puffy and gross. Especially on Thanksgiving, when you know you are going to load your plate with stuffing and Parker house rolls, maybe dessert is the time to think outside the crust. Or maybe not. Either way, here are a few suggestions for next week's finale.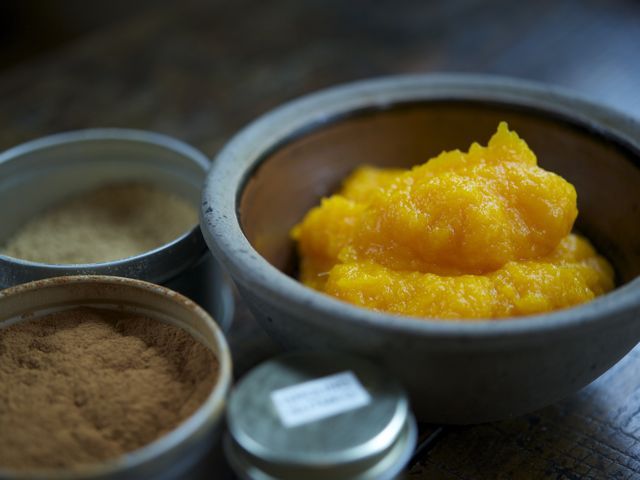 I, for one, will be sticking with my beloved pumpkin custard, rich with cream and eggs, but made with surprisingly little sweetener. Instead of canned pumpkin puree (which is absolutely fine), I'm going to use the thick, dry flesh of the kabocha squash, also known as Japanese pumpkin. The recipe for this easy and decadent dessert, topped with a spoonful of gingery crème fraîche and some candied pepitas, is
here
. It's a winner.
I also have a couple of cake recipes that I highly recommend. One is made with almond flour and oranges,
here
; and the other is made with hazelnut flour and ricotta,
here
. Both are gluten-free and absolutely divine. For another wonderful seasonal dessert, try
these baked apples
topped with walnut brittle and served with cardamom ice cream. I promise, you'll be very popular.Can't resist the pie?
Here
is the
Times
' Melissa Clark, showing you how to make the perfect pie crust (without all the swearing and cursing you associate with this process). So how will you end Thanksgiving's feast this year? Inquiring minds would like to know.