9.24.10
Duck, Duck, Plum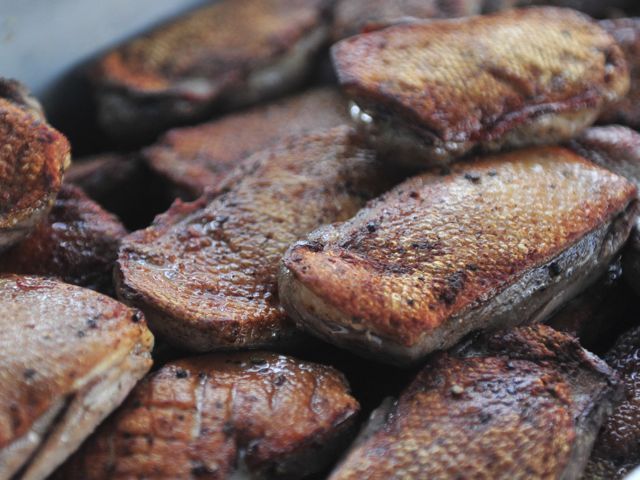 For a quick and easy weeknight dinner, may I recommend the duck breast? I never really thought I liked duck breast, finding it rather too pink and chewy for my taste. But then G taught me how to sear the bejesus out of it in a hot cast iron skillet, finish it in the oven, and serve it in thin, juicy slices topped with a bit of crisp skin. Accompanied by a pile of tangy sauerkraut and some greens dressed with a walnut vinaigrette, you've got an admirable meal on the table in 20 minutes. Another thing that goes especially well with duck is any sort of fruit chutney you might have hanging around.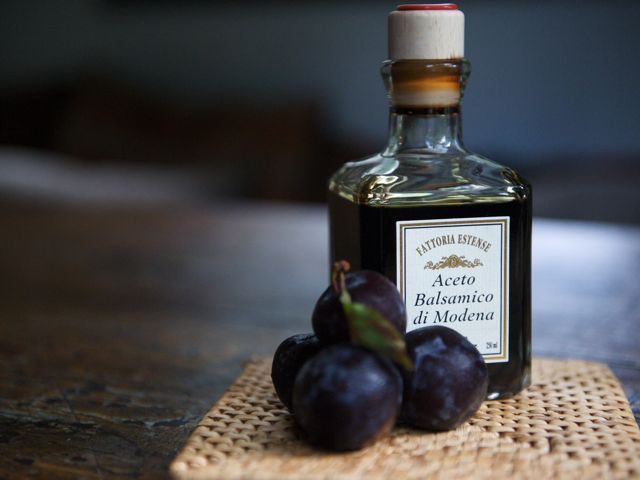 I heat a few of
these pickled plums
in a small skillet and spoon them over the duck just before serving—divine! If you don't have these on hand (but you should, they're a snap to make and the last of the season's plums are crying out to be preserved), you can warm plum (or any other fruit) chutney or even jam with a couple of tablespoons of balsamic vinegar for a similar effect.
SEARED DUCK BREAST WTH PICKLED PLUMS
serves 2
2 duck breasts (halves), skin on and off the bone6 pickled plums (or jam/chutney and balsamic vinegar)sea salt and pepperPreheat the oven to 350.Salt and pepper the breasts generously on both sides. Meanwhile, place a large cast iron or other heavy skillet over high heat. When it's piping hot, place the duck breasts in, skin side down and sear well, about 4 minutes. Turn and sear the other side, about 3 minutes. Then remove to a roasting pan and place in the oven for about 8 minutes. (You can strain and save the duck fat in a little glass jar. It's wonderful for frying potatoes.)While the duck is roasting, heat the pickled plums in a small skillet over medium heat, allowing them to dissolve a bit. If you're using jam or chutney, heat about 4 tablespoons with a tablespoon or two of balsamic vinegar.Remove duck from oven, slice thinly and drizzle with warm plum mixture.