7.6.10
Up in Smoke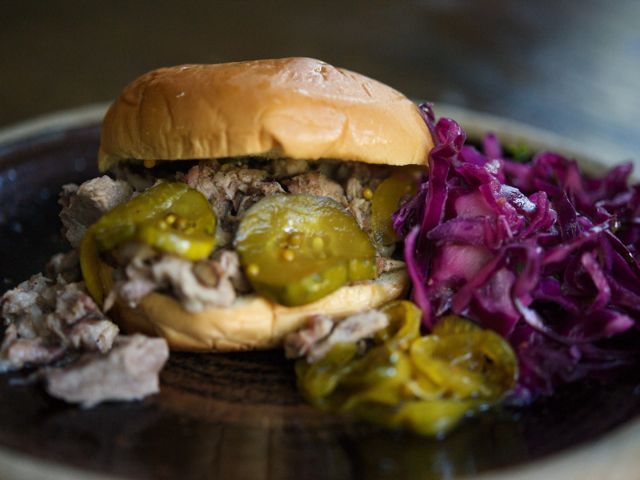 Low and slow, that's how we cook it. Our two 12-pound Boston butts from
Dickson's
, rubbed with
a heady mix of chile powder
, cumin, brown sugar, salt and cayenne, were on the smoker by 10am the morning of the 4th. G actually prefers smoking on the Weber, because it retains the heat much better, but ours is just not big enough to accommodate all that pig. Several hours of smoking over
hickory and apple wood chips
, a couple in the oven, an hour to rest and then G and Philip were up to their elbows chopping barbecue. I almost fell flat on my face in the kitchen, the floor was so slippery.
After they pulled and chopped the smoky, fatty pork, I doused it with an
Eastern North Carolina hot sauce
made from vinegar, Tabasco and red pepper flakes. It's an irresistible combination:
salty, tangy, spicy, smoky
richness. Then this gets piled on a cheap, soft potato roll, smothered in pickles (
dill
or
bread-&-butter
, your choice), with perhaps an extra dash of hot sauce, and you've got some authentic barbecue. A high-falutin' roll is not welcome; you need something that breaks down easily and sops up all that juice. And though we don't generally do white flour in our house, this is a worthy exception.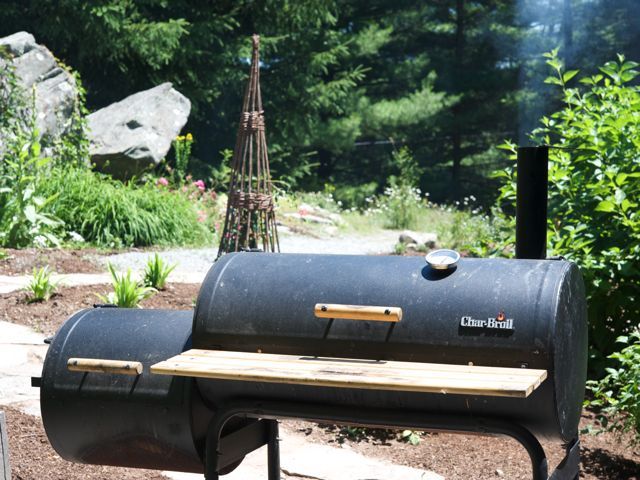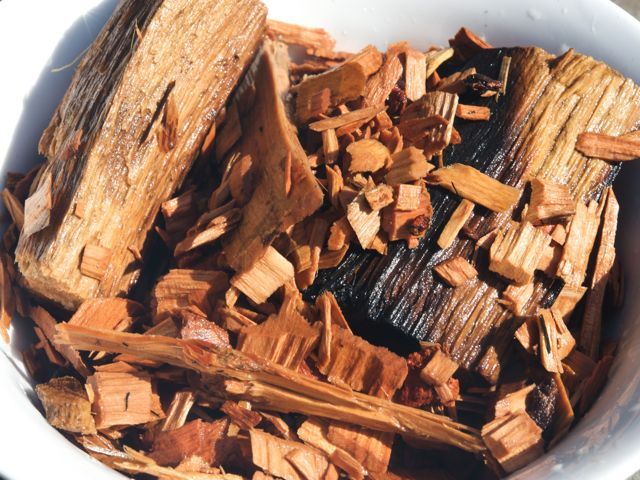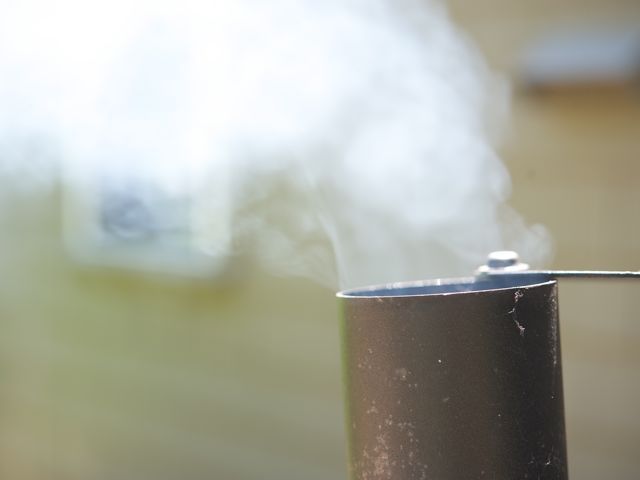 As for sides, we had a classic, finely chopped green cole slaw with mayonnaise;
a spicy purple slaw
with japaleños and cumin-lime dressing; fresh peas with radishes, preserved lemon and mint tossed with buttermilk;
kale chips
; and jícama with chile and lime. A little while later, we passed out
homemade
ice cream sandwiches
—
triple chocolate cookies
with
raspberry
or mint ice creams. Sadly, my popsicles (coconut-lime or rhubarb-orange) had softened irretrievably due to some strange freezer anomaly.
Drinks?
you ask. Check in tomorrow, and I'll fill you in on how you can get three bottles of Hendrick's gin to disappear in no time flat.
BBQ Rub
enough for one 8-lb pork butt

— 1 tablespoon

ground black pepper

— 1-3 teaspoons

ground cayenne

— 2 tablespoons

chile powder

— 2 tablespoons

ground cumin

— 2 tablespoons

dark brown sugar

— 1 tablespoon

dried oregano

— 4 tablespoons

sweet or hot paprika

— 2 tablespoons

kosher salt

— 1 tablespoon

granulated sugar

— 1 tablespoons

ground white pepper
Mix all ingredients in a bowl, then massage well into meat. Wrap tightly in double layer of plastic wrap and refrigerate for at least 3 hours and up to 3 days.



Download Recipe
Spicy Slaw
serves 10-12
This slaw is great with barbecue and goes equally well with goat or fish tacos.
— 1 large, firm head

organic purple cabbage

— 4

jalapeños

— 1 cup

cilantro leaves

— 1/2 cup

fresh lime juice

— 1 tablespoon

ground cumin (freshly ground is ideal)

— 2-4 tablespoons

olive oil

—

sea salt
Halve and core the cabbage, then slice as thinly as possible. Pile into a colander set over a bowl or in the sink, and toss with 1 tablespoon salt. Let this wilt and drain for at least an hour and up to 3 hours.


Meanwhile, stem, seed and mince the jalapeños. Chop the cilantro. Transfer the cabbage to a large bowl and toss well with the other ingredients, using your hands. Taste for seasoning, and add salt or more lime juice as needed. You can chill this, or serve it at room temperature. If you are making it hours in advance, I recommend tossing with the dressing not more than an hour before serving.



Download Recipe