7.7.10
All You Need Is Lovage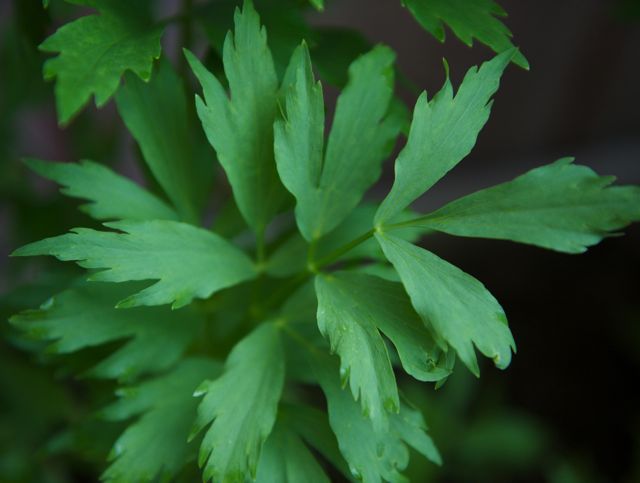 Meet lovage (Levisticum officinale), known to the French as céleri bâtarde, or fake celery. It really is like celery but without the stalk; its lush leaves have a very similar green, herby, slightly salty flavor. Since it's considered a "magic bullet" companion plant—one that improves the health of all surrounding plants—it always has pride of place in our vegetable garden. It's second only to capers in its concentration of quercetin, a plant-derived flavonoid that has anti-infammatory and antioxidant properties. The Greeks and Romans chewed lovage seeds to aid digestion and, perhaps because of its name, lovage has been used in tonics and potions to conjure up true love. An infusion of the seeds is said to to erase freckles, although it may also cause photosensitivity. The plant grows easily and quickly; pinch it back to make it bushier and to deter the flower spikes. Once they start showing, the flavor becomes quite strong. Use the leaves to make a compound butter, in soups and stocks or, our favorite way, in a simple syrup. This is ideal for cocktails or simply mixed in with sparkling water for a refreshing summer drink.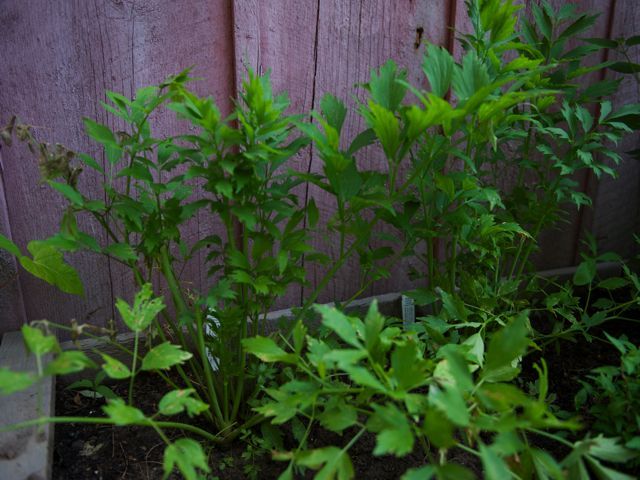 For our 4th of July party, I decided to create a cocktail that featured this rather unusual herb and I came across a bottle of
celery bitters
that accentuated it nicely. These flavors seemed to cry out for gin, Hendrick's to be specific, with its gentle whiff of cucumbers, coriander and rose petals. The addition of fresh lemon juice brightened it up and a deliciously cooling summer cocktail was born! All it required was a name, and G supplied that:
Lovage You Long Time!
Who says we don't have fun at our house? It was as much of a hit as last year's
Smashing Summer
, with fewer than 20 people downing more than 40 of them (that's almost 3 bottles of gin) in under an hour! There were no ill effects.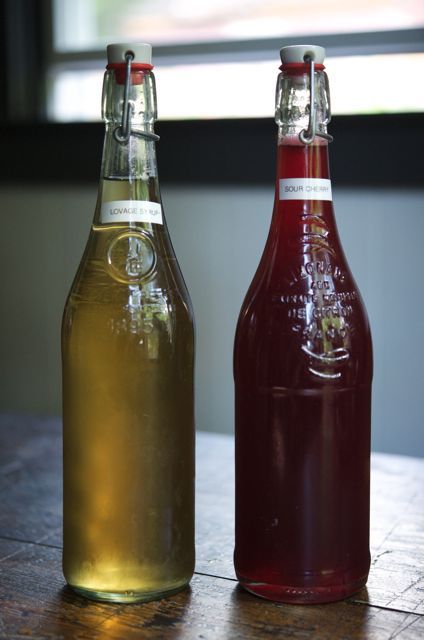 Lovage You Long Time
You can make an individual cocktail, or stir up a pitcher. Be sure to pour over plenty of ice.
— 2 parts

gin, preferably Hendrick's

— 1 part

fresh lemon juice

— 1 part

lovage syrup (see recipe)

— 1-2 dashes

celery bitters
Shake gin, lemon juice and lovage syrup with ice and strain into a rocks glass over fresh ice.



Download Recipe
Lovage Syrup
makes about 2 1/2 cups
— 2 cups

organic cane sugar

— 2 cups

water

— 2 cups

lovage leaves and stems, packed; if you can't find lovage, try using an equivalent amount of combined celery leaves and stalks
In a small, heavy saucepan, combine water and sugar over medium-low heat, stirring occasionally until sugar has completely dissolved. Remove from heat, stir in lovage and cover.


Allow to steep for several hours; check after 3 hours to see if syrup's flavor has the intensity you like. If not, steep longer. This depends on your taste and on how strong the leaves taste, but it can be left for up to 12 hours at room temp.



Download Recipe