4.27.10
Cool Quotient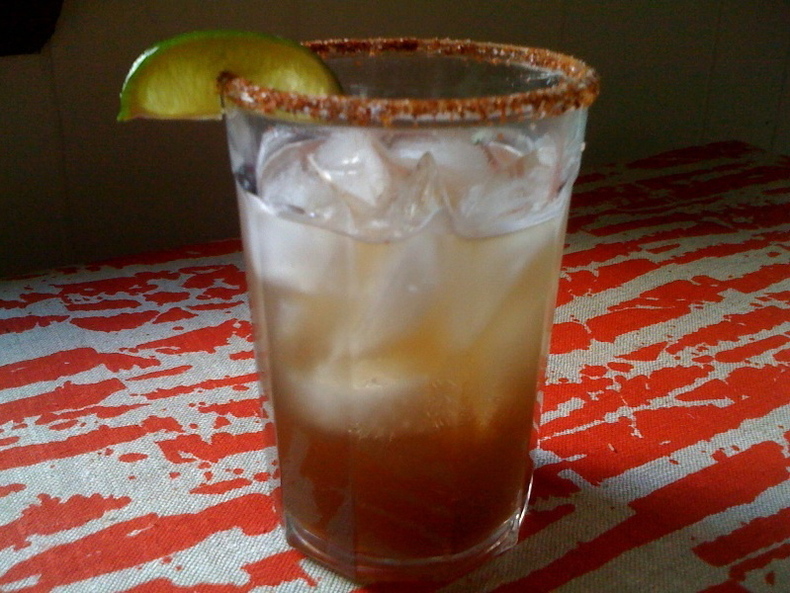 Soon we'll be hot, sweaty and reaching for something refreshing as we push through the swinging door into the screened-in porch, the smell of summer still on us. Another of the thirst-quenchers I'll have on hand is this Tamarind-Lime Cooler. The agave nectar balances the tartness of the lime and tamarind, and the sweet-spicy Chile Salt really kicks it up a notch. These are the flavors of summer in Guadalajara, in Bangkok, in your own backyard...
Tamarind-Lime Cooler
serves 6
— 3/4 cup

fresh lime juice

— 3/4 cup

blue agave nectar

— 1 tablespoon

tamarind concentrate

—

seltzer

— 1 tablespoon

kosher salt

— 1 tablespoon

organic sugar

— 1 tablespoon

chile powder
Combine lime juice, agave nectar and tamarind in a small saucepan. Whisk together over low heat, just to combine; about 2 minutes. Strain into a pitcher and chill.


Meanwhile, stir together salt, sugar and chile powder to combine well. Mound on a small plate.


To assemble drinks, rub a juicy piece of lime around the rim of 6 glasses. Dip the rims into the Chile Salt to coat well. Fill the glasses with plenty of ice. Add 1/4 cup of the syrup to each glass and top off with seltzer. Stir well and garnish with a slice of lime.



Download Recipe