1.2.09
Ring It In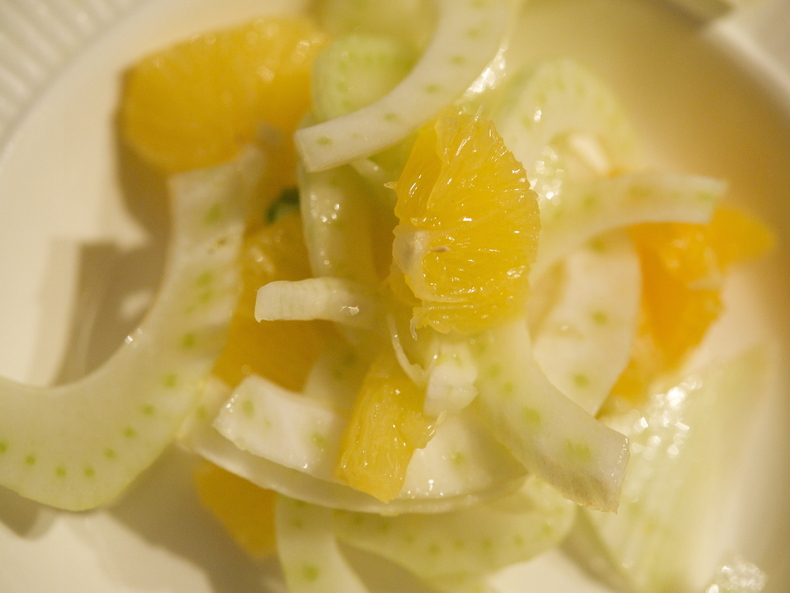 My favorite way to ring in the new year is in the company of dear friends, preferably staying in and sharing a delicious dinner. G and I ushered out 2009 in Stone Ridge at the spacious yet cozy home of our dear friend Stephanie. There were 6 of us knocking back
Piggybacks
(made with bacon-infused bourbon), cooking together and splitting our sides laughing as we played that guessing game from
Inglorious Basterds
. (Matthew made me Frank Bruni, which is definitely an inside joke.) At midnight, we grabbed pots and pans and headed out into the snowy night to make a ruckus.

We've all been through a tough year, one in which we've seen friends lose their jobs and their businesses--hell, some of us lost our jobs and our businesses. But we all managed to celebrate the moment, sharing in each other's trials and triumphs, and knowing deep down that things will turn out OK. We ate braised shortribs and mashed potatoes (made my favorite way, roasted in their skins first), and then Roman and Renata whipped up a delectable chocolate soufflé straight out of Julia Child. Rich? Definitely. But there was one dish that cut through all the fat: a refreshing salad of fennel and oranges. Simple, clean, cool. It sets the tone for the next few weeks as I commence my new year's detox, clearing the slate and preparing for whatever's to come.

Fennel & Orange Salad
serves 4
— 2

medium fennel bulbs

— 2

firm, juicy navel oranges blood oranges are also lovely)

—

olive oil

—

sea salt

—

fennel pollen (or substitute toasted ground fennel seed)
Trim tough or blemished part of fennel and cut off any stalk, reserving a few fronds if they are fresh. Cut each bulb in half and, with a paring knife, cut out the core and discard it. Then slice fennel very thinly and set aside.


Pare away the peel and pith of one of the oranges. Slice it thinly. Cut the other orange in half and set one half aside. Pare the peel and pith from the other half and slice it thinly.


Place the fennel and orange in alternating layers on a platter or shallow bowl. Drizzle olive oil and squeeze the juice of the remaining orange half over the whole surface. Sprinkle with plenty of sea salt and a couple of pinches of fennel pollen. If you have reserved any fennel fronds, finely chop about a tablespoon and sprinkle those on as well. Serve cold or at room temperature.



Download Recipe