1.19.10
Mo' Momofuku
You can take the girl out of the city but you can't take the city out of the girl…especially when she's stuffing it back in with both hands! No better place than Momofuku Ssam Bar to remember what it's like to eat
somebody else's
cooking. We chowed down on David-Chang-deliciousness and it was yet another flawless dining experience, from cocktails to cookies. You know all about the place already, right? So I don't have to tell you that you'll eat hunched over at the bar on a hard stool, gazing at strange '70s art featuring John McEnroe and rocking out to loud music. It's all part of a funky, stripped-down dining experience that really wakes up your senses. So glad they've now got a full bar and mixed drinks on their extensive alcohol menu. I've written before about the truly wonderful "Penicillin;" even posted the recipe for you
here
. Smoky Scotch + ginger syrup + lemon juice = divinity. It outshined the Wild-Turkey-based "Gold Rush" I had last night, if you ask me. Here's what we ate:
Small, plump and briny kusshi oysters with a pureed kimchi sauce, garlicky and spicy. Seasonal house pickles, featuring sweet-tart-salty beets, burdock root, cucumber, daikon, carrot, shiitakes, romesco broccoli, kimchi and baby bok choy. (Each vegetable in its own carefully calibrated bath--that's a labor of love!)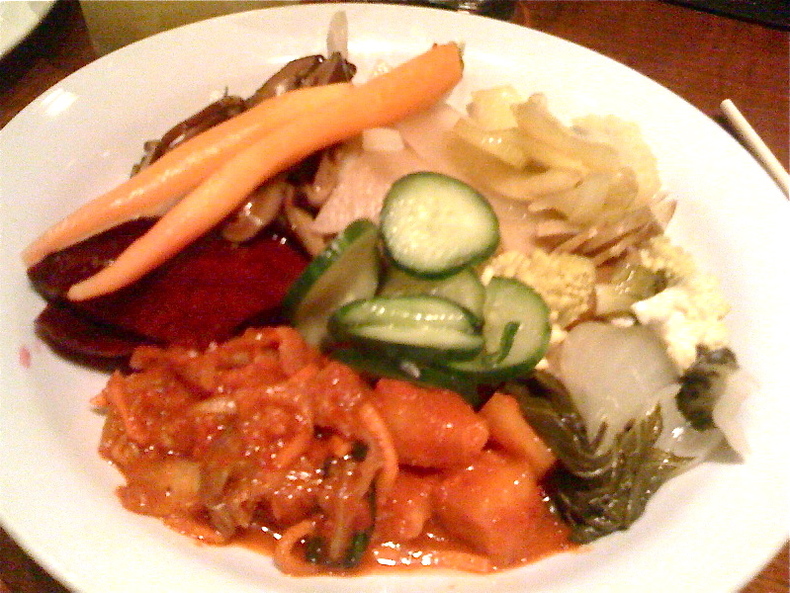 Honeycrisp apple kimchi with jowl bacon (addictively sweet) and maple labne and a sprinkle of baby arugula. Spicy pork sausage and rice cakes (with a texture like crisped marshmallows) with Chinese broccoli (in photo at top). Roasted diver scallops with an intense daub of XO emulsion, a few sweet-funky, gelatinous slices of black garlic and a garnish of dehydrated pineapple (inspired!).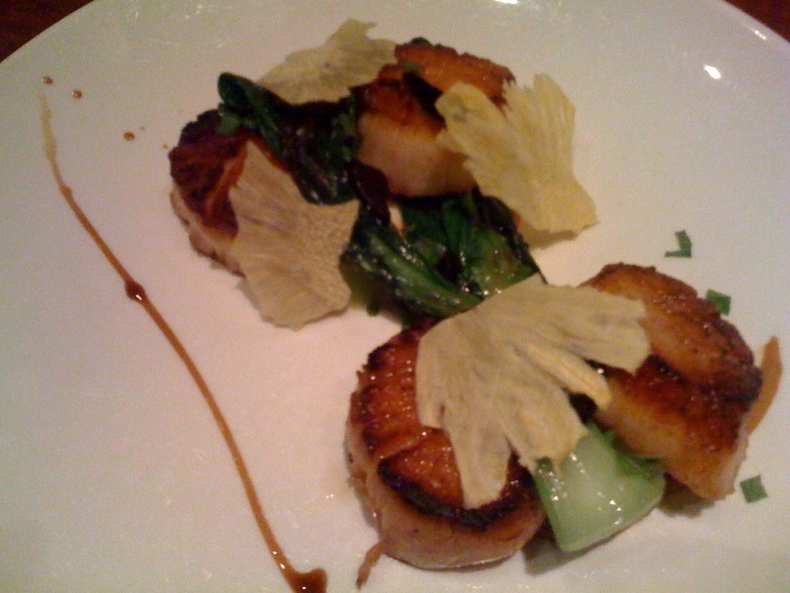 It may sound like a lot but it was the perfect amount for two. The portions are not large, but it is always best to go in hungry. At the end, the friendly (and totally knowledgeable without being pedantic) bartender gave us a taste of Elijah Craig, an 18-year-old bourbon that tasted of sweet charred oak. It wasn't really the end, though, because we popped next door to Milk Bar and picked up a couple of cookies for dessert: cornflake-chocolate-chip-marshmallow and chocolate-chocolate. Both heavy on the salt (and butter) and both really, really good. I think the chocolate-chocolate is the winner.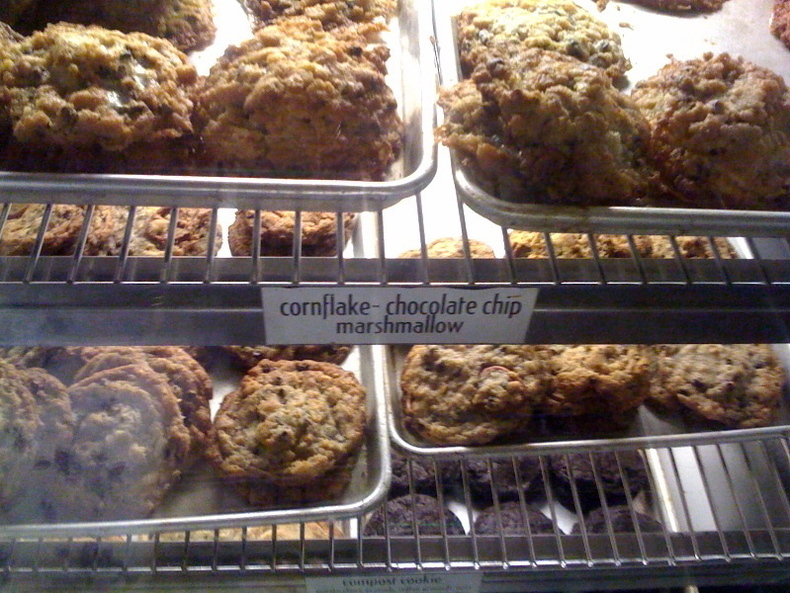 We also had a taste of the ice cream of the day: salt-&-pepper. Weirdish. And I ogled the chocolate malt cake. (Malt is the American version of umami, don't you agree?)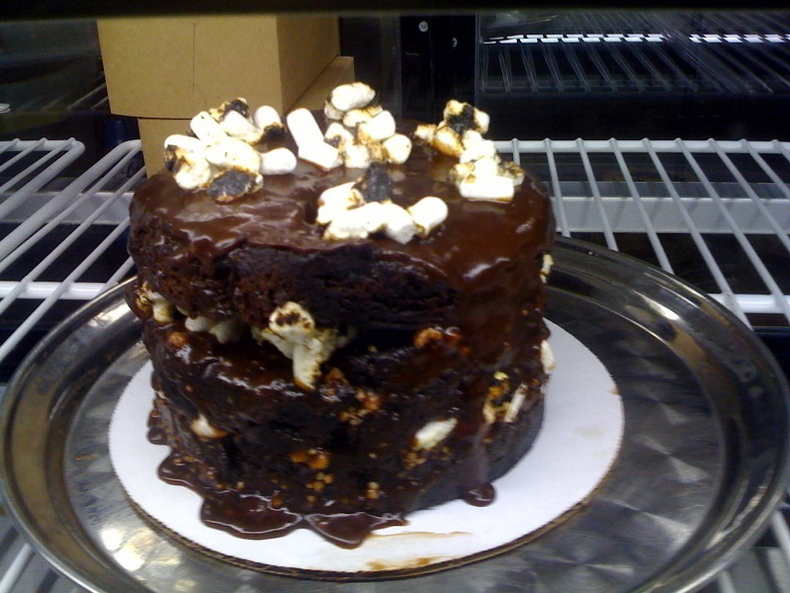 We ate the cookies in the movie theatre, while waiting for Avatar to start. It's supposed to be the second coming of cinema, you know. Evidently it's some breakthrough technology. There's some pretty cool stuff, OK. But the aesthetic is not at all sophisticated. Sort of post-anime/Disney/Peter Max, but not really in a good way. If only the story (and the soundtrack) lived up to all the visual fireworks. Nobody does trite and hackneyed quite like the two Jameses (Cameron and Horner). Looks like Cameron is going to stick it to (ex-wife) Kathryn Bigelow yet again…