11.11.16
Tea & Sympathy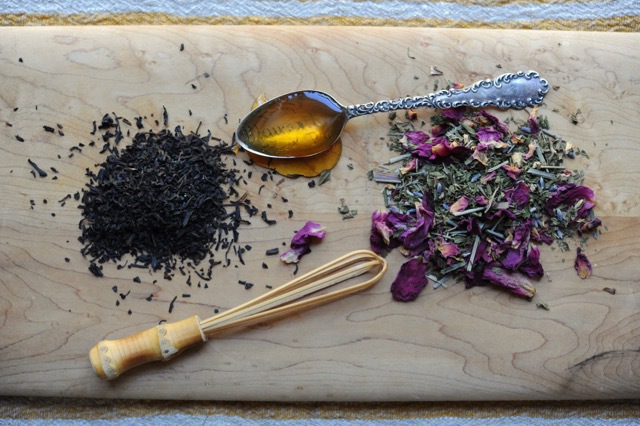 What a difference a day makes. This week had many of us reaching for comfort in the form of booze, sugar, sleep, denial. But the sun continues to shine on this new world and we must remake ourselves in its light. There is a way forward and we will find it together by keeping our heads up and our hearts strong. In trying times, and as winter closes in, few things are more fortifying than tea. And few teas are more fragrant and expressive than those blended by Nini Ordoubadi of Tay Tea.
Born in Iran and descended from three generations of tea blenders, Nini recently relocated from her home in New York City to live upstate full-time. She shuttered her lovely boutique in Andes last year and opened an atelier in nearby Delhi that was intended as a studio for her tea blending and other creative projects. Since she is the world's most charming hostess, it has turned into more of a gathering place, especially on weekends, when people drop in to drink tea and bask in Nini's warmth. (To learn more about her, read this piece I wrote for DV8 magazine.)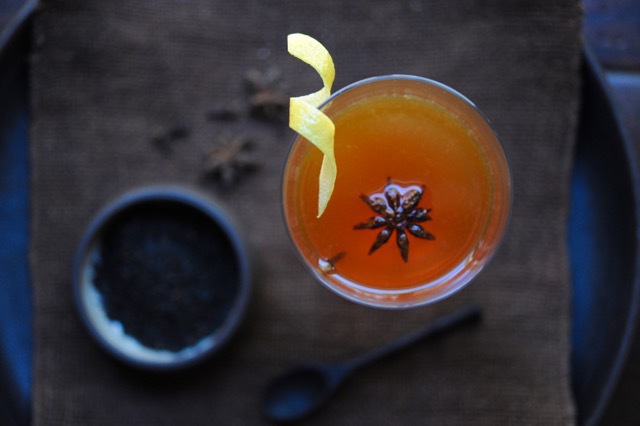 Nini's teas are available in her online shop and at chic stores and cafés around the country. I drink them at all times of day and have become addicted to Better Than Sex, a rooibos tea flavored with mint and chocolate, and A Day in Provence, another rooibos with lavender, rose petals, currants and rose hips. I recently made a delicious hot toddy using her fabulous Man Tea, a rich and smoky (and, arguably, rather butch) blend of organic Earl Grey, English Breakfast and Lapsang Souchong teas.
In addition to Man Tea, this variation on my original Smokin' Hot Toddy also includes a shot of bourbon, fresh lemon juice and cider syrup. It's smooth and warming with a hint of smoke. Sip it with your feet up in front of the fire or take a thermosful along on your next hike. It's just what the doctor ordered. And by "the doctor," I mean me.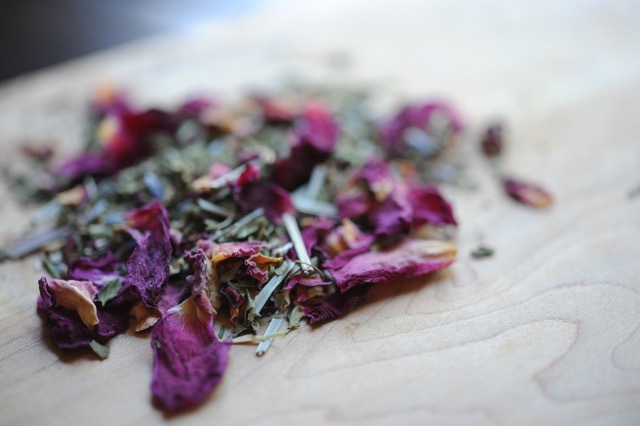 Another wonderful blend is Muse, named for Nini's great aunt, Nooshafrin Saad, a celebrated poet, bon vivant and world traveler. Nini spent summers in her house on the Caspian Sea, where her aunt held private tea-blending sessions in the garden. A mix of lemon verbena, peppermint, lavender and rose petals, Muse perfectly evokes the summer garden.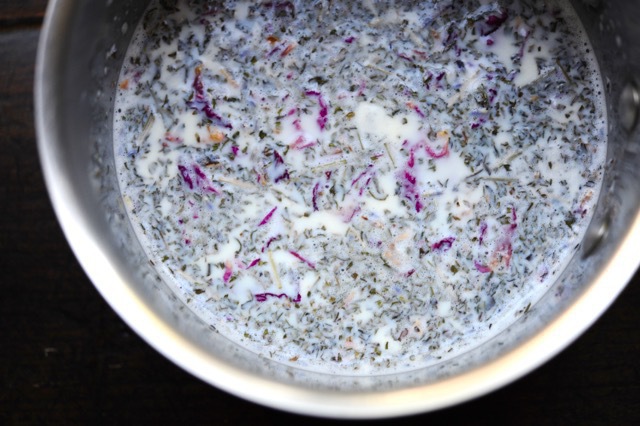 I'm not sure how I stumbled upon this particular combination but it's now in regular rotation: a Muse latte made with goat's milk and sweetened with honey. This is manna from heaven. It works with cow's milk, of course, and also with almond milk and rice milk and probably mother's milk, too. Seriously, this warm drink is a balm for the soul.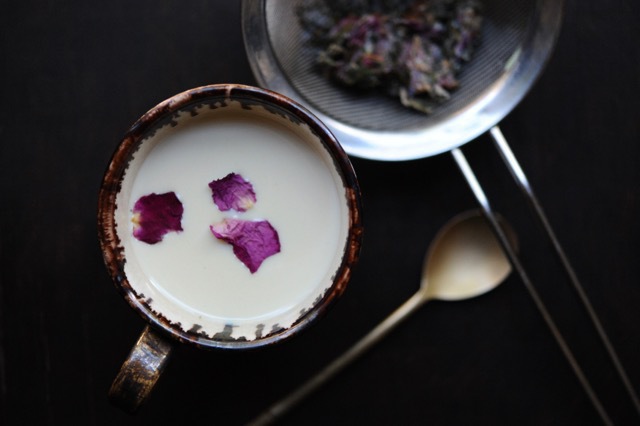 I drop a couple of teaspoons of the tea blend right into the saucepan of milk, then strain it into a mug and stir in the honey. This is an excellent soporific, if you have trouble going to sleep at night. It makes for sweet dreams.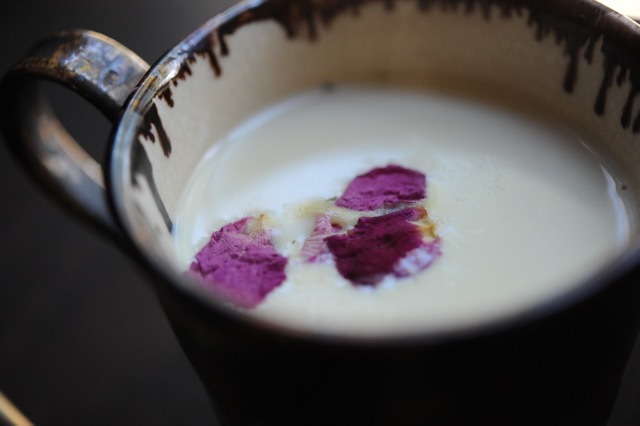 I offer you these two cozy drinks in the hope that you will be soothed and comforted. In the grand scheme of things, it probably doesn't seem like much, but it's what I've got for you today. Plus all the love in my heart. xo
Smokin' Hot Toddy II
makes 1 cocktail
— 1

star anise

— 1

clove

— 1.5 ounces

bourbon

— 2 tablespoons

cider syrup

— 1 teaspoon

fresh lemon juice

— 4 ounces

freshly brewed Man Tea

—

Lemon twist
Place star anise and clove in an 8-ounce mug or heatproof glass. Add bourbon, cider syrup, lemon juice and hot tea, stirring well to combine. Garnish with the lemon twist.



Download Recipe
Muse Latte
serves 1
— 8 ounces

milk, any dairy or non-dairy

— 2 teaspoons

Muse tea blend

— Honey

to taste
In a small saucepan over low heat, combine milk and tea. Stir well. Heat gently until milk starts to steam. (If you are using a fragile non-dairy milk, remove from heat before it begins to thicken.) Remove from heat, cover and steep for 5 minutes.


Pour through a fine-mesh strainer into a mug. Sweeten to taste with honey. Enjoy warm.



Download Recipe