5.19.16
Support System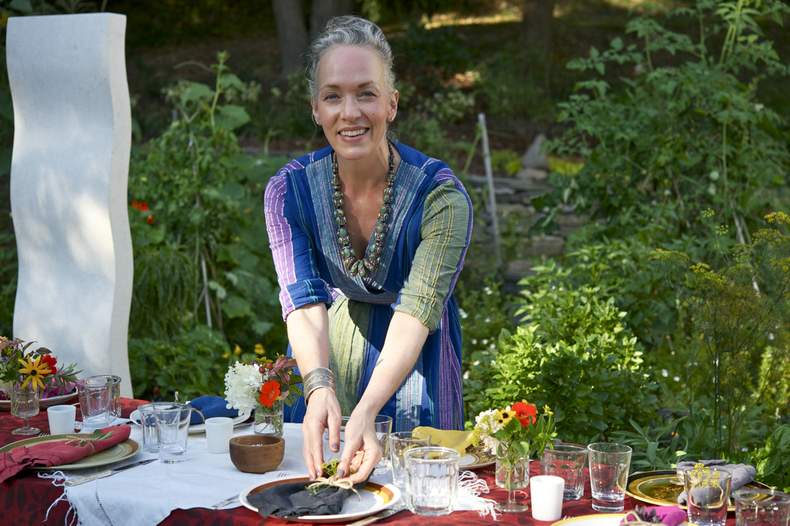 I started writing this blog 7 years ago with no real thought for where it might take me, other than deeper into my passions. Behind all the cooking (and eating), the gardening, the foraging, the entertaining and the traveling there is a lust for life, a desire to live very fully and freely, unencumbered by fear. I have shared openly here about my struggles as well as my joys: the death of one husband and the illness of another; the tyranny of my own perfectionism; what it means to get older. I have never advertised on this blog, never run any paid promotions. This is a sacred space for me and I feel lucky to have attracted a core of loyal readers. You are not "fans" nor "followers," you are kindred spirits who have accompanied me on this journey. As I strive to make a giant leap in a new direction with the opening of Fish & Bicycle, I need your support.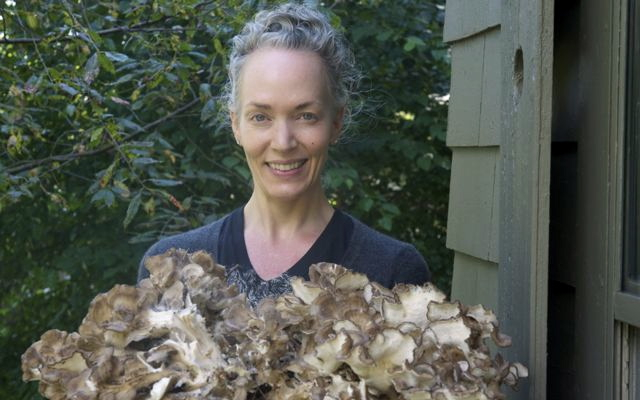 Our Indiegogo campaign is more than halfway over and momentum has died with less than half the funds raised, though so many friends have made generous contributions. It's definitely awkward to ask for your money, but I really believe in this project and I am doing everything in my power to make it happen. I don't feel entitled, nor do I mean to pressure you, I'm just hoping to inspire you to give whatever you can. (We're offering some very fun "perks" on the site, too, including a foraging walk and lunch with me!)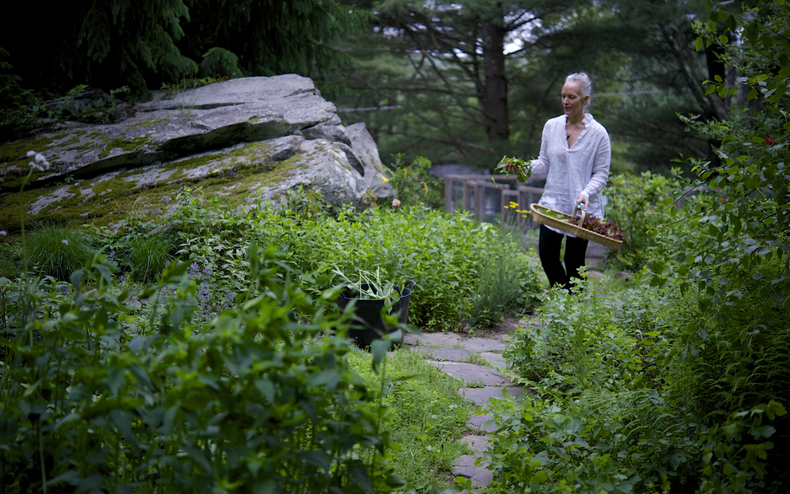 I did not always have a dream of opening a business like this. The idea for Fish & Bicycle arose because this Catskills area where I live really needs more options for fresh, healthy food.There are thousands of movements underway to redesign our food system, from local to national in scope. The opportunities to contribute to a better food future through business have never been greater. I feel like this is my chance to take positive action and do something to improve the quality of life in my community.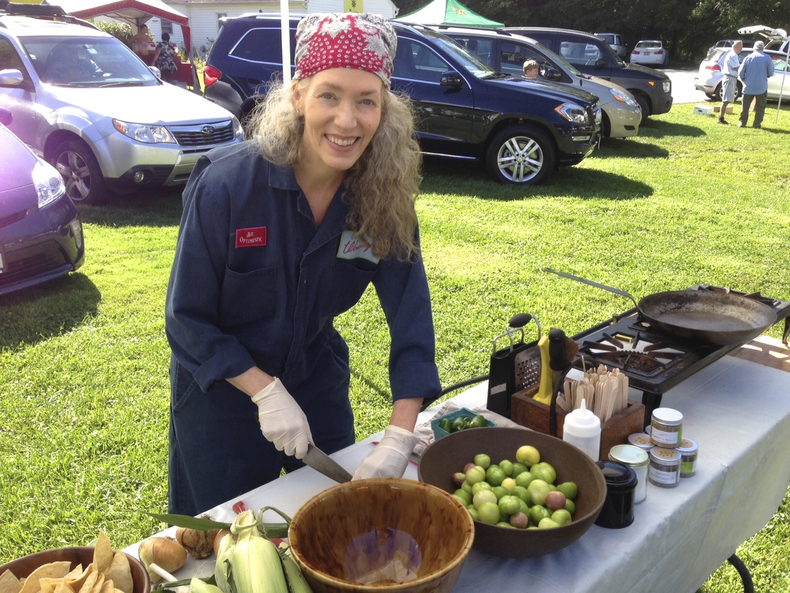 I already write a monthly column on seasonal cooking for our local paper; have a weekly food segment on WJFF, our NPR affiliate station; contribute regularly to Edible Hudson Valley & Catskills magazine; and hold cooking demos at our farmers market to inspire people to cook with local ingredients. (Come by this Saturday! I'm making herbed goat cheese crostini and scrambled eggs with green garlic.)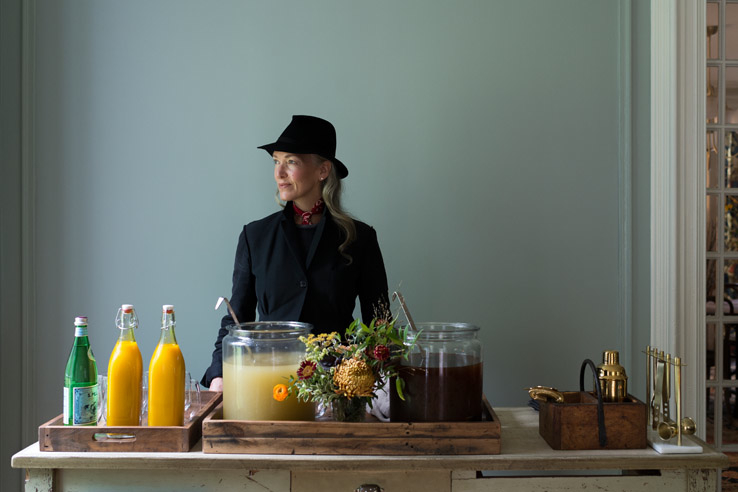 I am 53 years old and discovering new things every day. After more than 20 years making my living as a writer, I have come out from behind my desk to engage with people in a new way. It's exciting and scary. Making Fish & Bicycle a reality is one of the biggest challenges of my life. But as I said to my husband, you don't always get to stay home in your pajamas. (As delicious as that is!)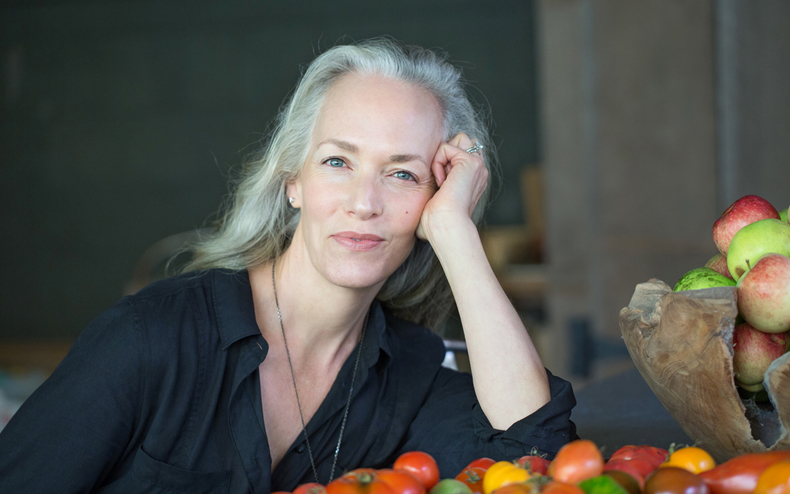 Some things to bear in mind when considering if you're able to contribute to our crowd-funding campaign:
The $35,000 we're hoping to raise is a very small percentage of the total budget required to reclaim and build out our 1920s industrial building—currently a raw space—in the historic hamlet of Narrowsburg, NY. The rest we have cobbled together with savings, loans and grants.
We're using as many salvaged and recycled materials as possible. And we're currently developing a solar farm on our roof. Sustainability is a priority in everything we do!
Fish & Bicycle is a women-owned business and bold entrepreneurial venture in an economically challenged county. We're helping to revitalize a small, rural town. We're creating jobs!
Our menu will showcase the bounty of our local farms, fields and forests. We're supporting local agriculture and artisans!
I want to thank you for your support, whether or not you are able to contribute. Spreading the word also helps a lot! So does holding a good thought for our project. Whatever you can do, I am truly grateful. xoxo
http://www.indiegogo.com/projects/fish-bicycle-catskills-bar-cafe-grocery#/