1.19.16
Brown Sugar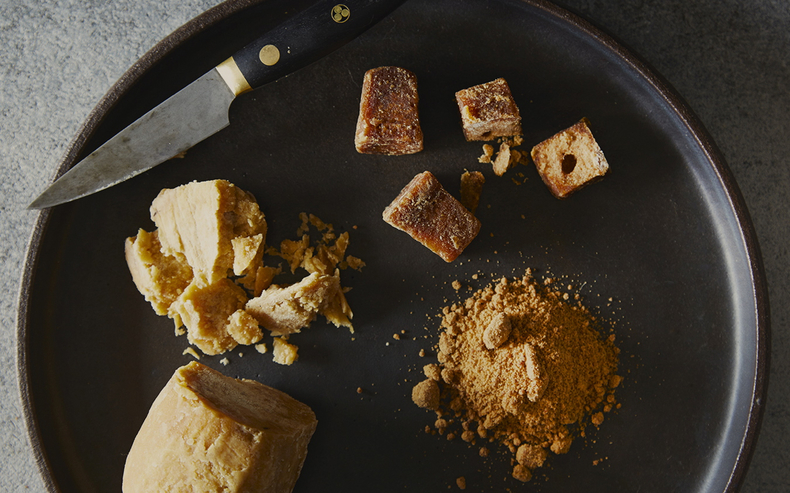 Here's what it takes to open a bar and café: Vision. Perseverance. Capital. Architectural plans. Guts. Determination. A liquor license. Blood, sweat and tears. Support from friends and family. Creativity. Passion. Prayers. So if I haven't been around these parts much lately, you'll understand why. We're making progress with Fish & Bicycle and every day we come a little closer to bringing this crazy-beautiful dream to life. I'll share more details and photos with you as they come to light. In the meantime, I've got some gorgeous images from a shoot I was privileged to collaborate on with the gifted Pernille Loof, and a recipe for a delicious cocktail I developed just for the occasion.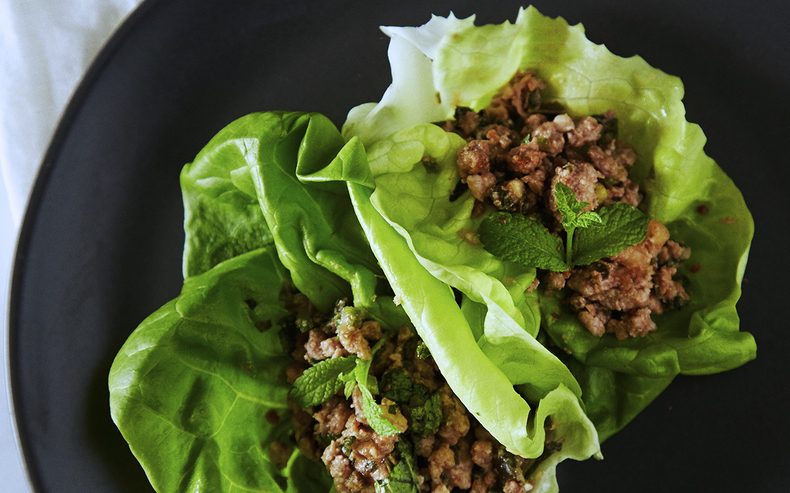 The key ingredient here is jaggery. I've mentioned it before—have you been paying attention? If not, naughty you, let me clue you in. Modern brown sugar is essentially just purified white sugar with some molasses mixed back in. Whereas this unrefined whole sugar—also known as gur in India or piloncillo in Mexico—is as minimally-processed as you can get. It's made from pure cane juice boiled down to a thick, crystalline syrup that's loaded with potassium, iron and magnesium. You can find it molded into cones or cubes, in powder form and pressed into bigger chunks. Try it in place of palm sugar in the stir-fried ground pork for these irresistible green-wrapped flavor bundles.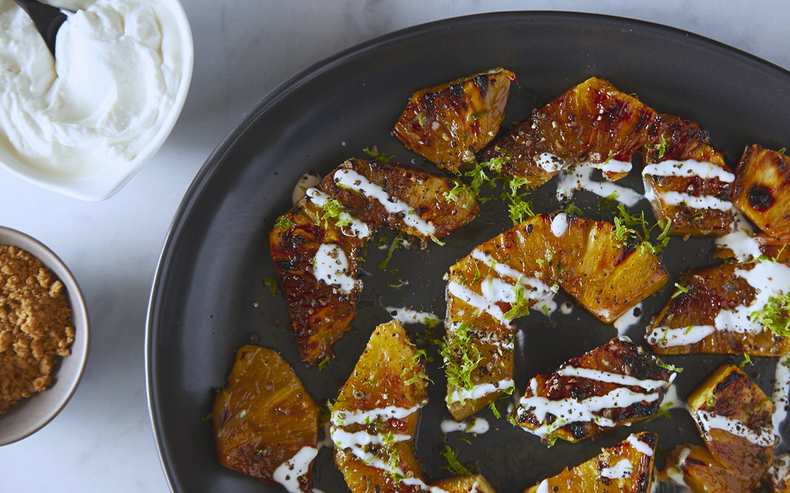 Jaggery is also wonderful sprinkled on pineapple before you grill or broil it, adding its own deep, earthy flavor that wafts complex notes of rum and smoke. This caramelized fruit is wonderful in my piña quemada or in a layered parfait with cream, cajeta and a crunchy coconut crumble. Or try it, as pictured above, simply drizzled with a little Mexican crema or thinned labneh and a sprinkle of lime zest.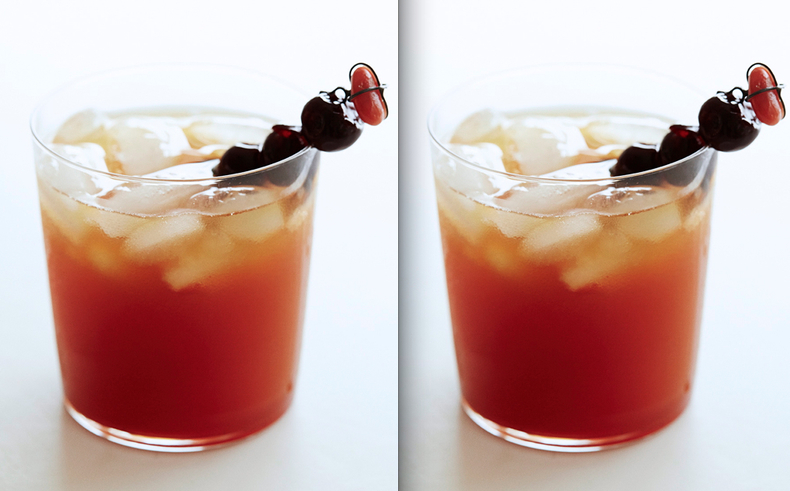 Jaggery once again brings the goods to the Mick Jaggery. This cocktail is the potable version of a pair of burgundy velvet flares, the sort that would sit low on Mick's hips and add a rich sheen to his every antic move. It's deep and sexy, with a hint of bitter. You can't always get what you want, but this could be just what you need right now.
Mick Jaggery
makes 1 cocktail
— 3 ounces

premium rum, such as Flor de Caña

— 1 ounce

Martini Rosso

— 1.5 ounces

fresh orange juice

— 1/2 tablespoon

packed grated jaggery

— 2 dashes

cardamom bitters

— 2

Luxardo Maraschino cherries
Fill a cocktail shaker with ice and add rum, vermouth, juice, jaggery and bitters. Shake until well chilled. Pour into a rocks glass and garnish with the cherries.



Download Recipe