8.13.15
In Person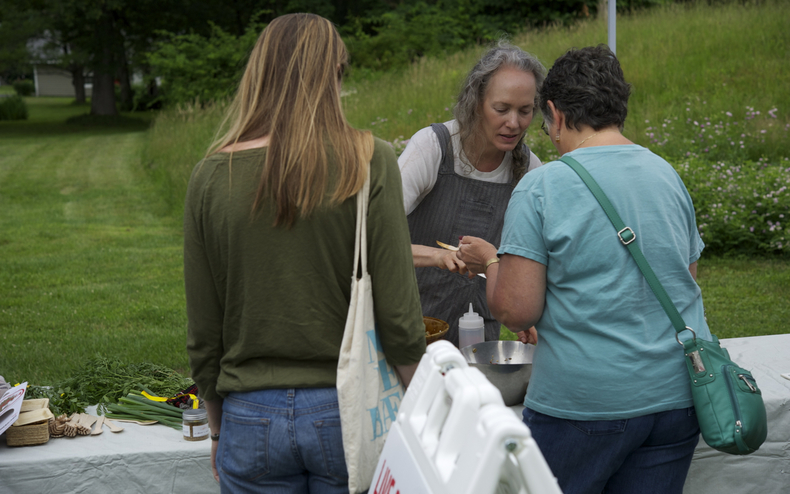 In one month, I will celebrate six years of living full-time in Sullivan County. We bought our tiny cottage as a weekend place in December 2005 and I never could have envisioned the life we would make for ourselves in this area. My visits to the city are now mostly out of necessity and the only thing I really miss are my friends. (Talking on the telephone seems to be a thing of the past and for those of us who grew up during a time when marathon phone chats were a regular bonding activity, texting just doesn't cut it.) Five minutes from our little hamlet of Eldred is Barryville, a town on the Delaware River that is host to our farmers market every Saturday. This year, for the first time, the market is offering hands-on demos from local chefs and purveyors, and I was lucky enough to be invited to participate.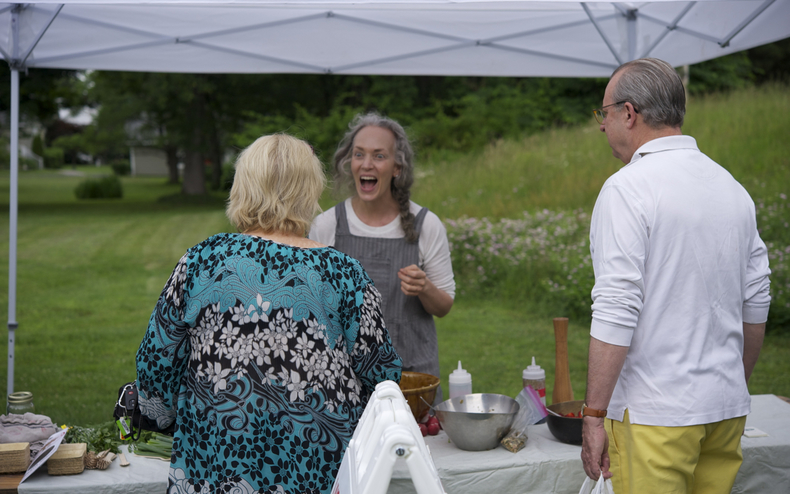 It's incredibly fun to feel a part of the community, to see friends, put names to familiar faces and meet new people. I also love sharing simple ideas for transforming the fresh produce found at the market into delectable summer dishes. I bring several tools from home—cutting board, knife, grater, mandoline—a few prepared dressings or sauces, some of my flavored salts (including The Shizzle!) and a stack of little bamboo bowls for sampling.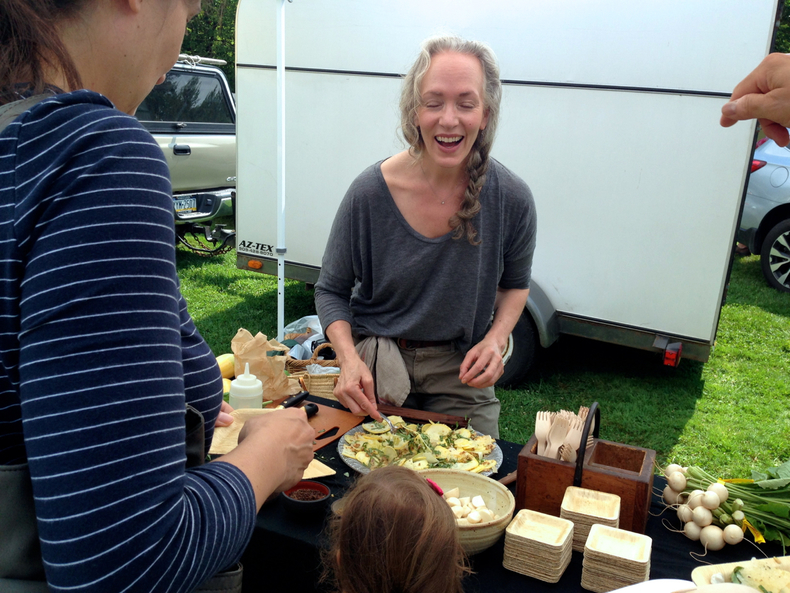 What a joy to introduce little kids to the pleasures of a sweet raw turnip dipped into lovage salt or a spoonful of ripe stawberries macerated in balsamic vinegar and black pepper! My zucchini carpaccio was also a huge hit.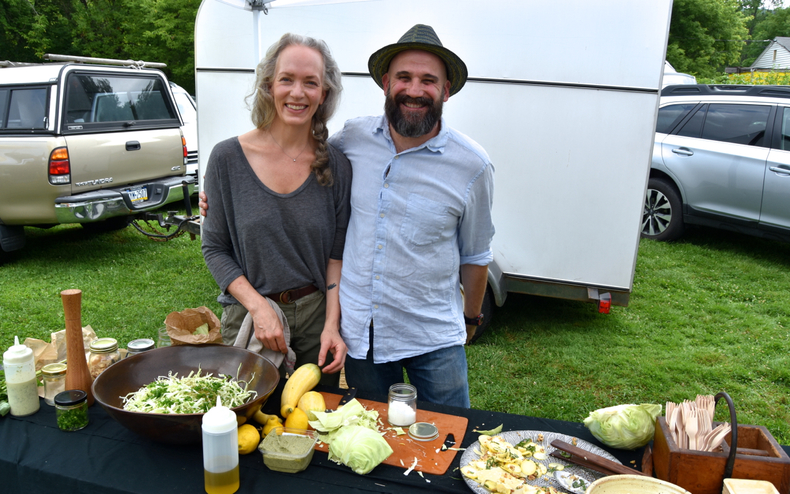 My biggest fan, who routinely refers to himself as "the best-fed man in America," is never far from my side. (If I'm lucky—he's been traveling for work a ton this summer.) The move upstate was definitely the right one for us.
If you're interested in checking out the area, Barryville has an adorable inn, river rafting and great hikes. Local rentals include this gorgeous house if you're coming with a group (I've made pizza in their pizza oven!), and many options from Airbnb.
I'll be doing demos at the Barryville Farmers Market from 11-11:30 on these upcoming Saturdays: August 22, September 5 and October 17. Hope to see you there!