7.13.15
Travelogue: Beirut (but first, Paris)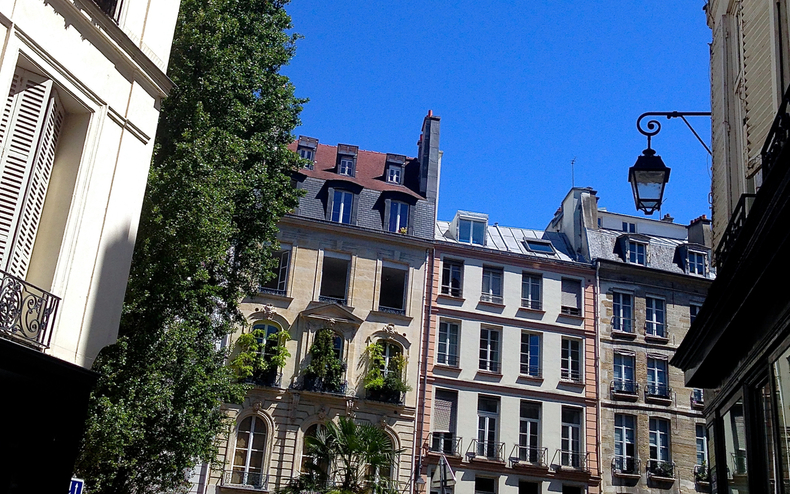 Travel is not what it used to be. No more steamer trunks and parasols. No more dapper Don Drapers suiting up to fly PanAm. These days it's all hustle and long lines, cramped seats and synthetic blankets. Hordes of massively irritated people feeding cheapie bags of cocktail peanuts to snotty-nosed kids. At least there's no more smoking on planes. Here is one instance when it's best to disregard the journey and focus on the destination.
Traffic out of New York City was so terrifically bad that we missed our flight to Beirut and had to take one to Paris instead. Jetting to The City of Light for a day sounds much more glamorous than it actually is, especially given that the flow at Charles de Gaulle airport is so ill-conceived that it took us more than two hours to funnel out of the main door. Once outside, there were about 200 people—all cranky and bleary-eyed after overnight flights—waiting for taxis. But on the drive into the city, the mood shifted. The beauty of Paris overcomes all.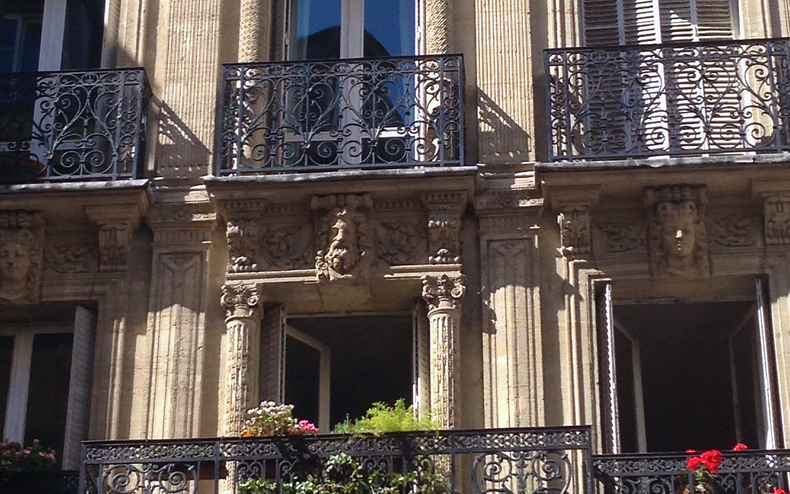 G used his phone to book a hotel room in Saint-Germain-des-Prés for our one night, and after dropping our bags, we headed out into what was a glorious summer Saturday. We strolled among the chic Parisians, ate a flawless salad and roast chicken at an outdoor bistro, drank some cold rosé, stumbled into Mariage-Frères (my all-time favorite tea shop) and generally soaked up the Euro vibe.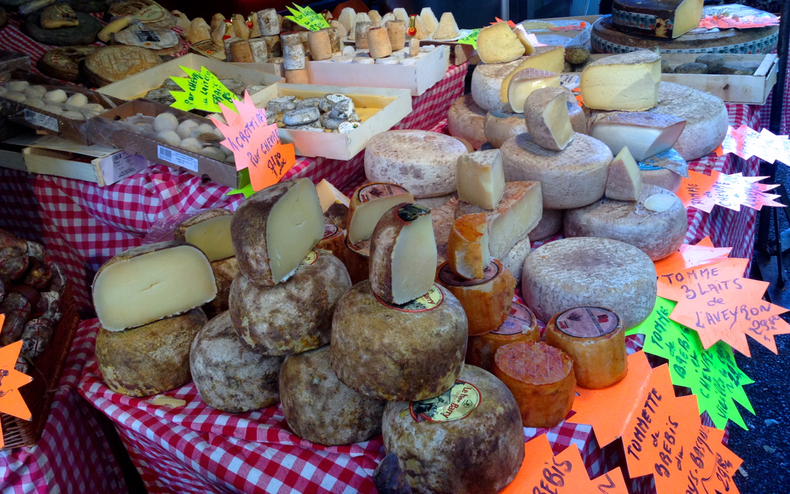 Of course that included ogling some cheeses (for me)...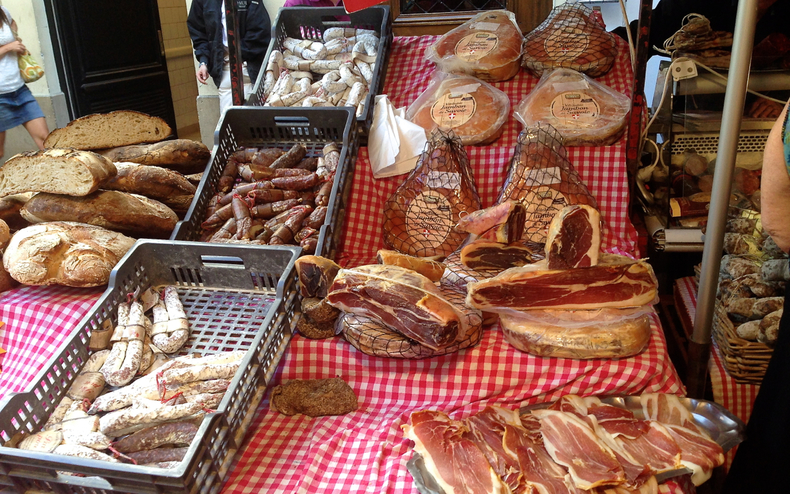 ...and some charcuterie (for G). After a few hours we crashed hard at the hotel (how that place has 5 stars I will never understand; do NOT stay there), only to awake at dawn to head back to the airport and our flight to Beirut.
Following World War II, Beirut became known as "the Paris of the Middle East." A glamorous tourist destination and financial capital, it boasted a vibrant cultural and intellectual life. But civil war broke out in 1975 and ravaged the country, dividing Beirut into the Muslim west and the Christian east. The war ended in 1990, but evidence remains everywhere. Despite tons of new construction, there are bombed-out buildings wherever you look and much of the old charm will never be recovered.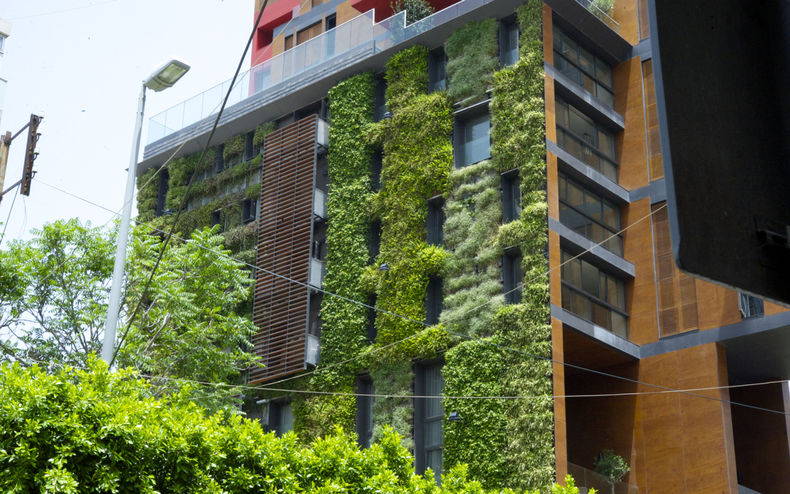 It was a work trip for my husband, so I walked by myself all over the city. Sadly, I was unable to discover much of what could be described as Old World charm. The ancient spice souks were destroyed in the war and rebuilt "in the old style" as a mall filled with designer chain stores. I think the surrounding Lebanese countryside is extraordinarily beautiful, filled with olive groves and almond trees, but the State Deparment advises Americans not to travel in those areas.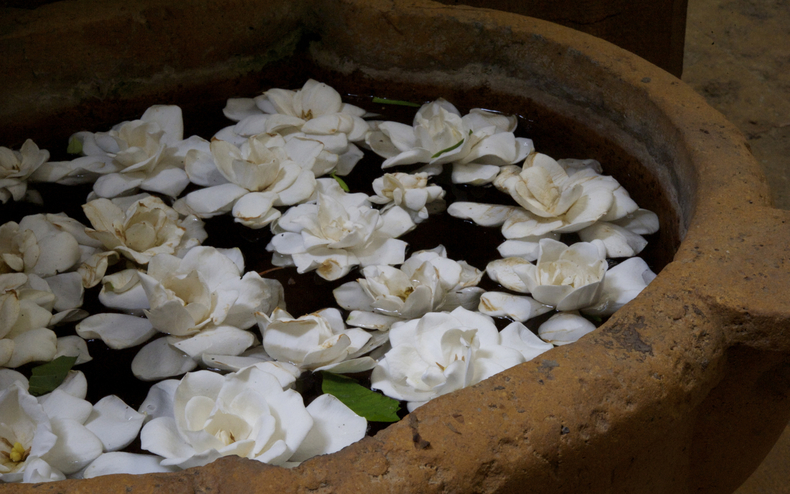 Fortunately, we were staying in a wonderful hotel located in Achrafiyeh, the main Christian district that was held under siege during the 1978 conflict with Syria. The Hotel Albergo is a Relais & Chateaux property, beautifully designed and with excellent service, delicious food and a gorgeous roof terrace.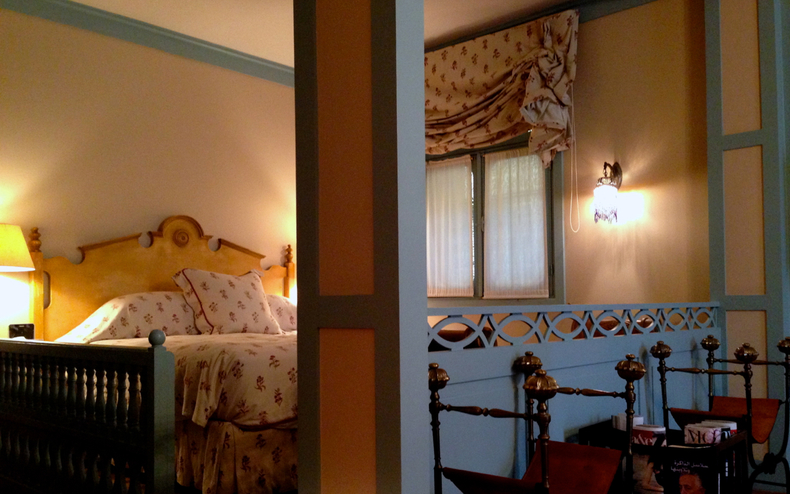 Our room was spacious and comfortable. I took many leisurely baths with fragrant salts spooned from a huge crystal bowl. (My idea of heaven!)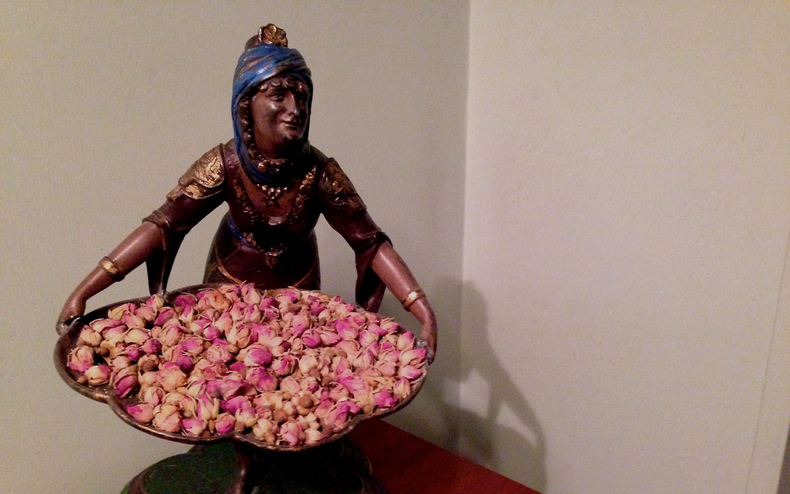 These little moments of delightful hospitality were everywhere at the Albergo.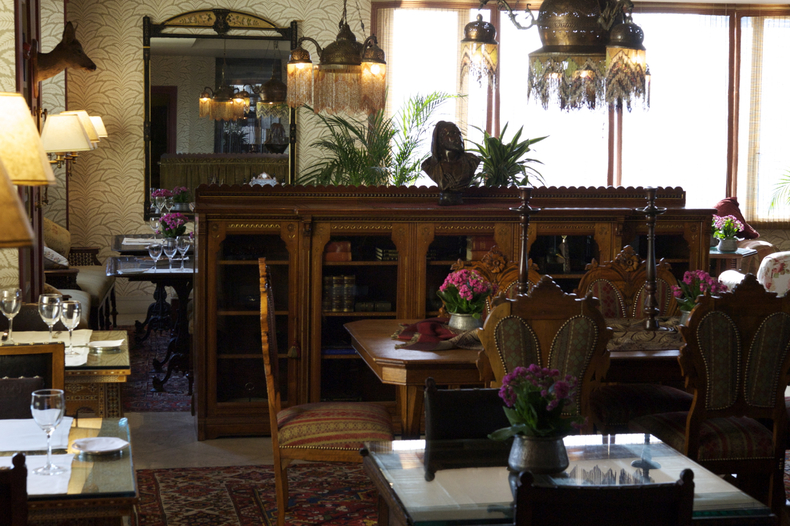 The décor is sumptuous and eclectic, perfectly capturing the mood of old Beirut I was craving.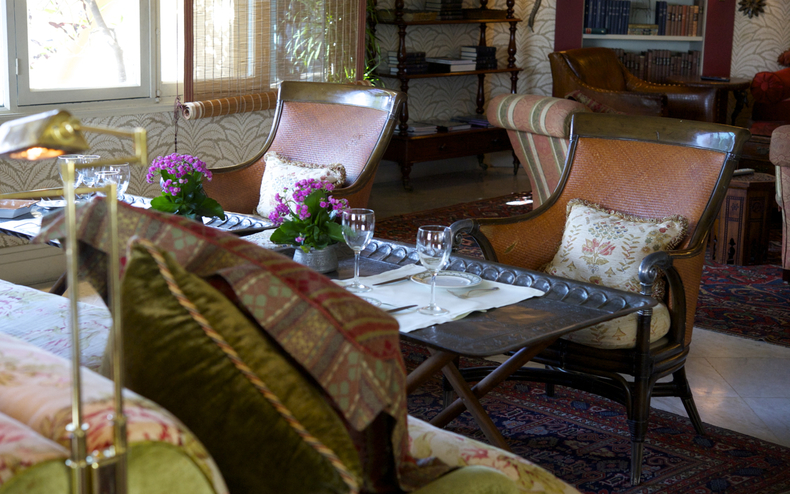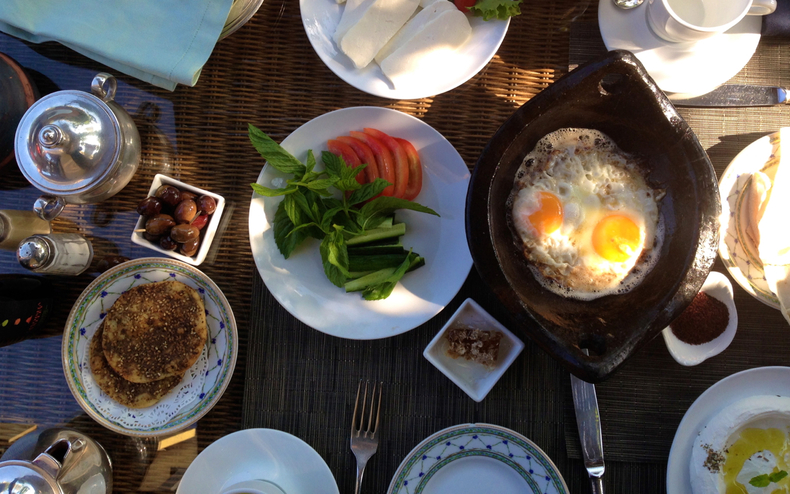 We began every morning perched on rattan couches on the rooftop terrace, surrounded by blooming gardenia trees and colorful bougainvilea. Our order was always the same—Lebanese breakfast, please, with fresh mint tea. What arrived was a feast of local specialties: impossibly thick and creamy labneh (strained yogurt) drizzled with fruity olive oil; a plate of flavorful tomatoes, cucumbers and mint sprigs; slices of mild, firm white cheese; paper-thin sheets of pliable flatbread that tasted of nutty wheat; a square of local honeycomb; manakish, the traditional flatbread covered in za'atar, the spice mix of native oregano, sumac, sesame seeds and salt; and crispy fried eggs.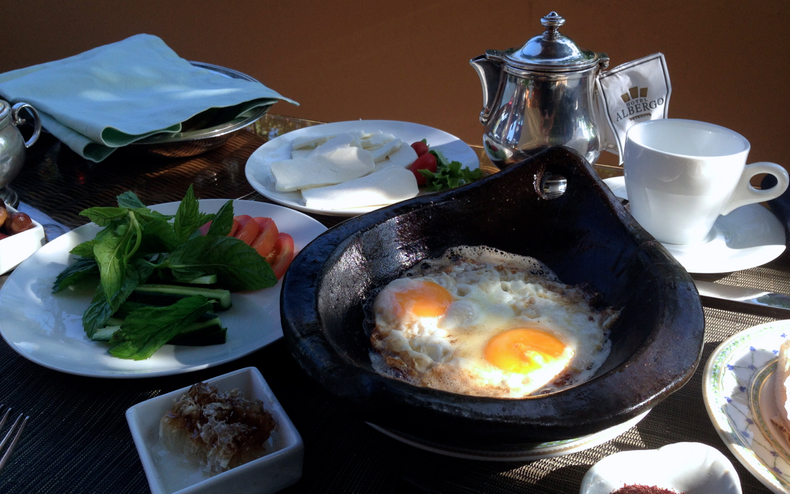 The eggs were delivered, still sizzling in olive oil, in a piping hot clay casserole. The edges were lacy and crisp, the yolks tender and bright orange. The whole thing was divine.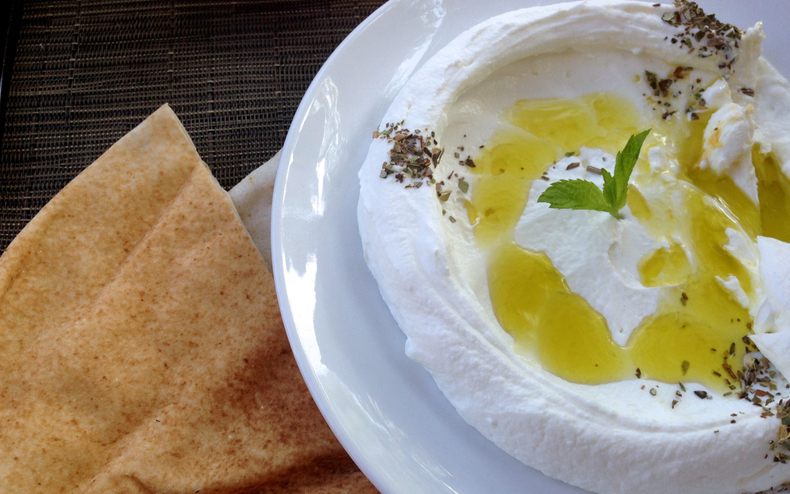 The labneh was perhaps my favorite part. Not even the yogurt in Greece could compare. Want to try something similar? Track down some yogurt from Sohha. My friend Angela Fout could not find anything in New York to compare to the yogurt of her native Lebanon, so she started her own company.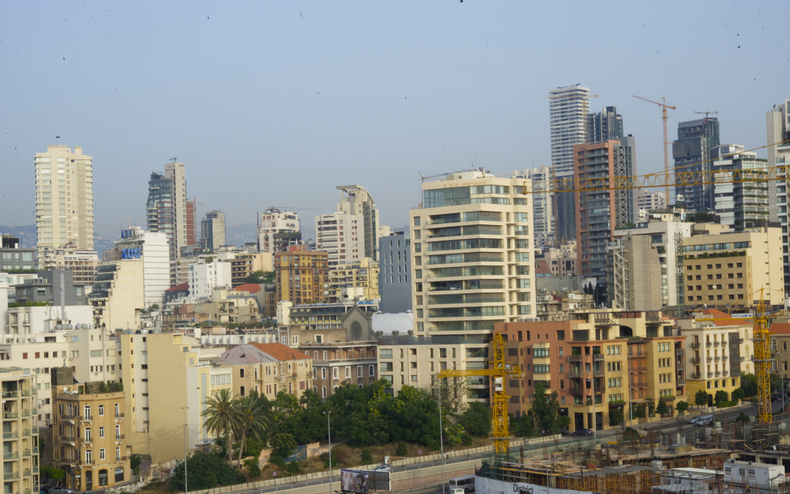 From the roof terrace at the Albergo, you could see construction going on all over the city. In fact, it was nearly impossible to take a photo of Beirut that did not include a huge crane.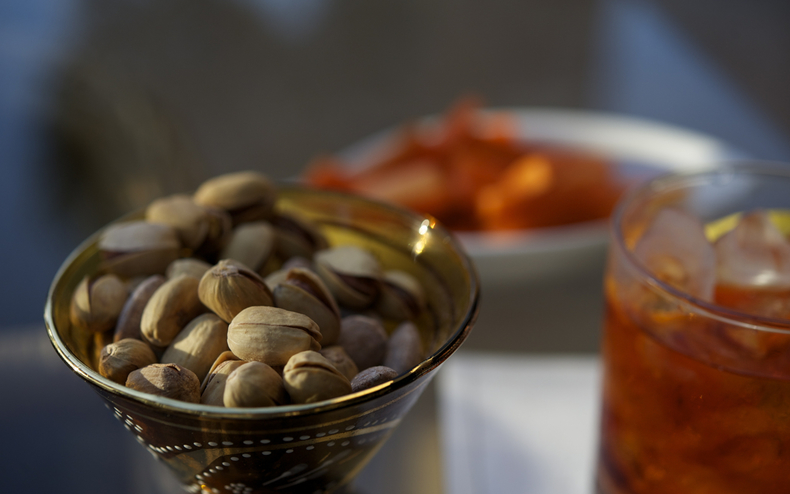 At sunset, we would reconvene on the terrace for cocktails and a recap of the day's events.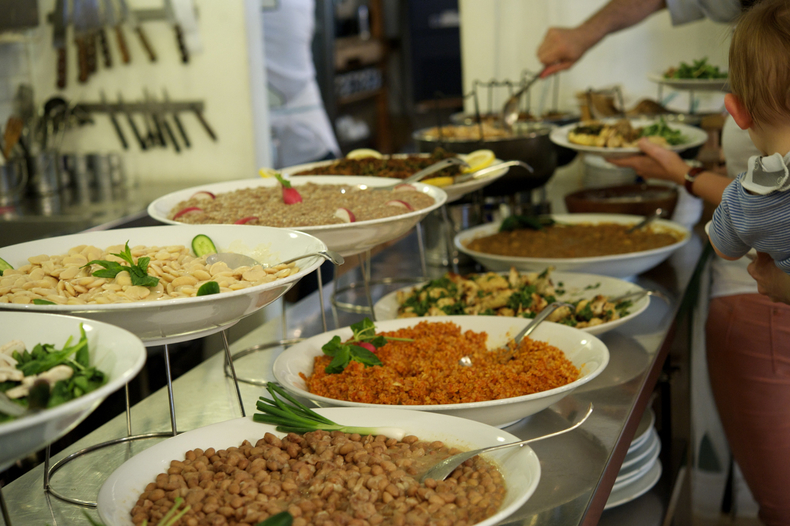 One day, I walked to Tawla, a restaurant that was highly recommended by so many sources. (Thanks to Beirutista and Taste of Beirut for your help!) Located in Beirut's first farmers market—which, sadly, is held on a day of the week we were not in town—it's a unique spot that serves traditional food grown in the region and cooked by a rotating cast of local women. The day's plentiful offerings are set out on a buffet and diners help themselves.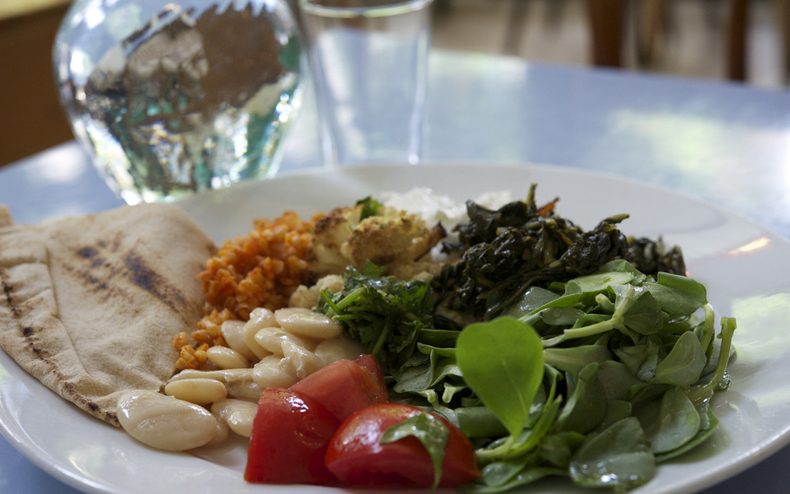 I ate a vegetarian meal that included a wonderful tomato-infused rice, wild greens topped with caramelized onions, large tender white beans and a crisp purslane salad.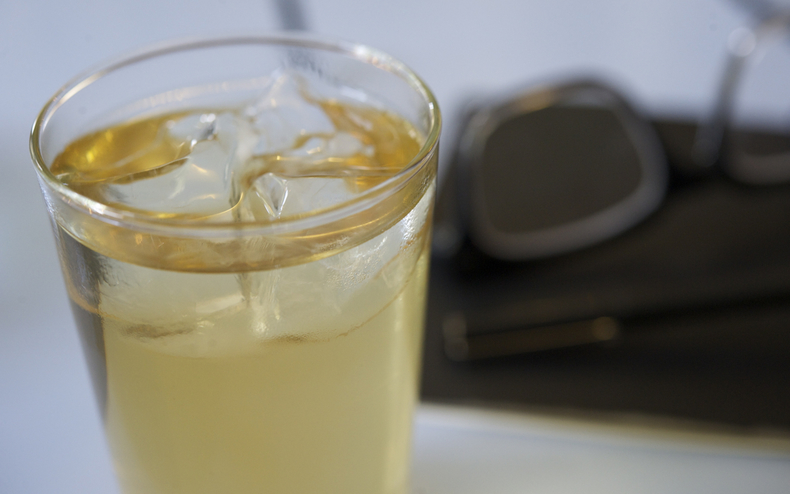 To drink, there was sparkling water with rose syrup. Sweetly floral and very refreshing on a hot day.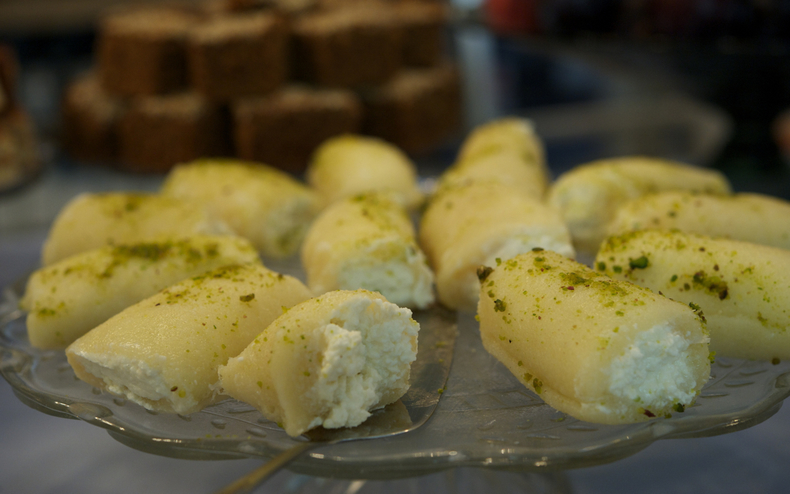 Despite my protests, my adorable waiter would not let me leave without a visit to the dessert buffet. He absolutely insisted I try a few of the homemade specialties.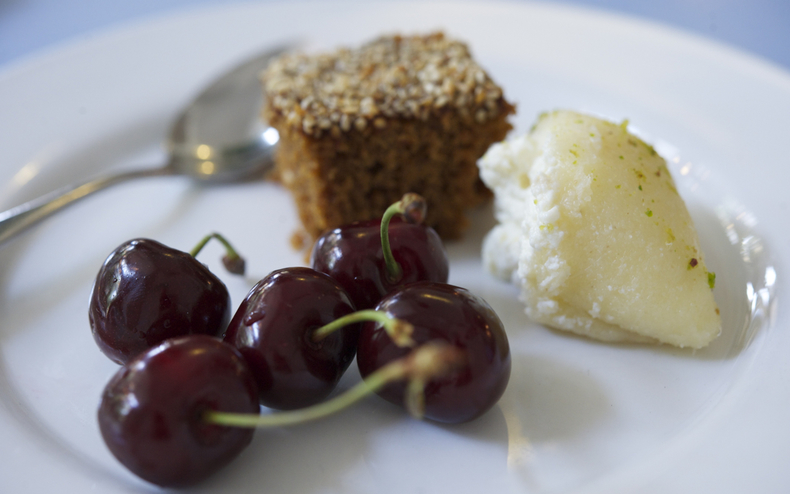 These included cherries he had brought from his own tree. They were spectacular! I also tried a piece of delectable honey cake topped with sesame seeds and a soft dumpling stuffed with sweet cheese. This lunch was a highlight of my trip to Beirut, not only because the food was delicious but for its freshness, the fact that it was presented by the woman who cooked it, and because of the lovely, airy, plant-filled room where I ate it.
Another day, I visited Hanna's, a hole-in-the-wall mom-&-pop ice cream shop that has been making frozen treats for more than 60 years. It's the typical Arab ice cream, made without any eggs or cream, just with milk, sometimes stickily thickened with salep (ground orchid tuber). The owner made me a cup layered with several flavors, since I wanted to try as many as possible. I think my favorite was the rose, though the apricot with crunchy pine nuts was also very memorable.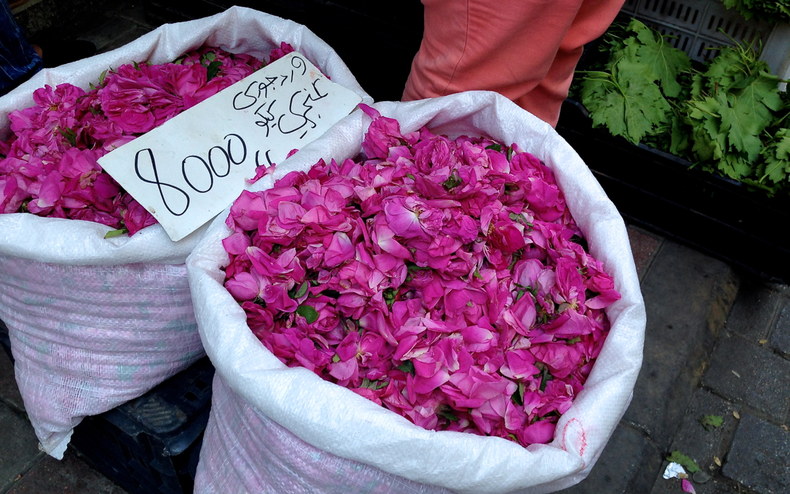 I visited Bourj Hammoud, the Armenian district, and was so happy to at last find some vestiges of the traditional way of life. Shops open to the street sold fruit, spices and other goods.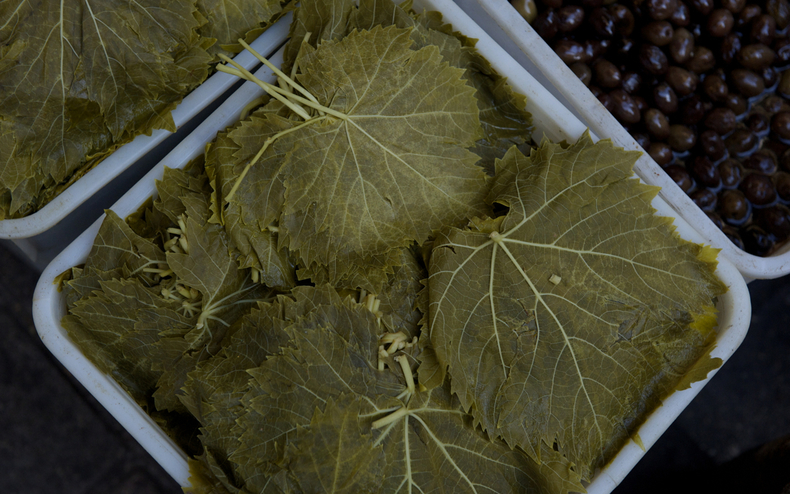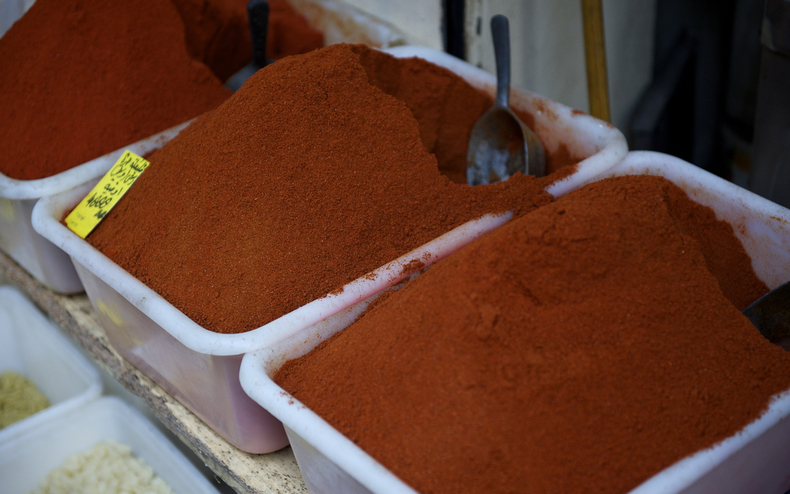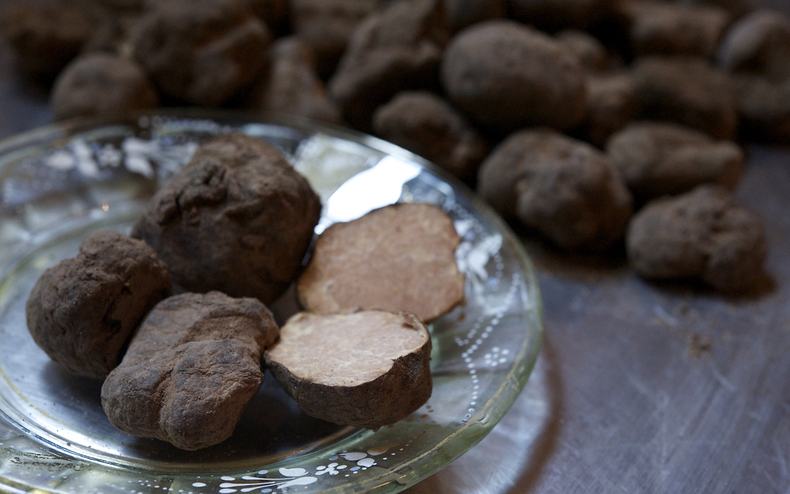 One new discovery was these "desert truffles," called kamah. A species of the mushroom family, they are only distantly related to their coveted European cousins. I bought a few out of intense curiosity, knowing I had nowhere to cook and eat them. To me, they smelled more like potato than anything exotic. (Curious? Read more about them here.)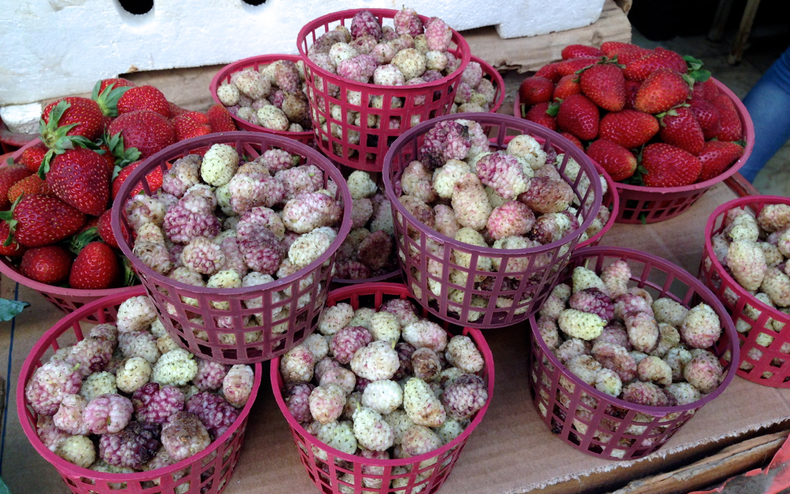 This was the first time I had ever tasted fresh mulberries and I found this mottled variety to be disappointingly bland. But the rest of the fruit I ate in Beirut exploded with sweet flavor. If I ever return to this beautiful country, I hope to venture farther and discover more, for it is so rich in history and in promise. As it says in the Bible, "Is it not yet a very little while until Lebanon shall be turned into a fruitful field, and the fruitful field shall be regarded as a forest?"