5.13.15
Take Heart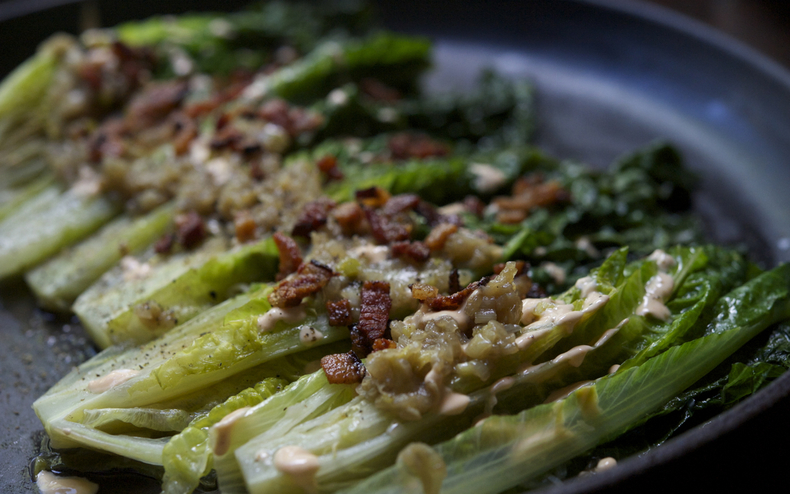 There's something deeply incongruous about lying in bed under the thick pall of a terribly scratchy throat, throbbing head and low-grade fever, while outside spring breezes tickle the chins of freshly bloomed yellow poppies and robins flit about the lawn, thrusting their red breasts before them. Flu, you are not my fair-weather friend. And apparently, neither are the great wafts of green pollen drifting through our screens. After swallowing a few tablespoons of last year's elderberry syrup and spritzing my cracked gullet with Portland Apothecary's Redroot & Licorice remedy, I am drinking vats of beet-ginger juice and throwing garlic into whatever I eat. In like a lion, out like a cranky bitch. Ah well.
On the bright side, I am back to posting after more than two weeks away, during which time I have indulged in spring things like wild watercress, ramp salt, green garlic and fistfuls of fresh asparagus, which I enjoyed for breakfast and lunch yesterday. We are moving into the season of crisp greens and lovely lettuces, and soon there will be peas and rhubarb and baby radishes and all manner of perky morsels to tempt our weary, winter-worn appetites.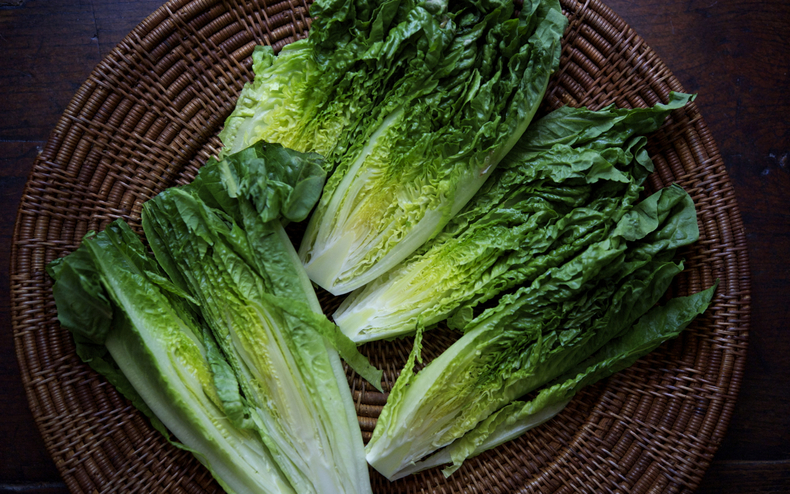 What does the idea of cooked lettuce conjure up for you? Probably something dank and nasty, I know. It didn't appeal to me a whole lot either, but then I tried it and it works. (If you've never had roasted cucumber, that is a success, too.) A grilled head of romaine makes a mean summer Caesar and, gently braised, it plays nicely with all things allium, pea-like and bacony.
In this dish, the hearts—the tender inner parts—are braised in a broth of water flavored with shallots, green garlic and guanciale. It's tasty, quick and different.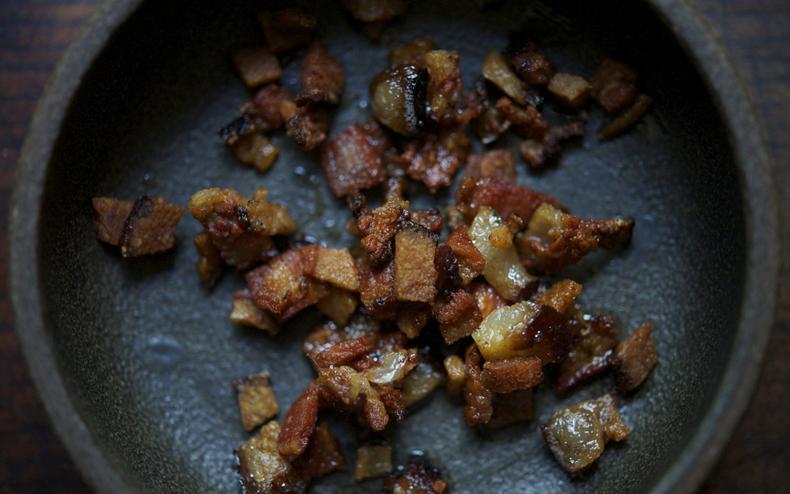 Guanciale is pork cheek that's been rubbed with salt, sugar and spices. It's similar to bacon but without the smoke. When you cook it, the fat renders out and gives a great depth of flavor to whatever you're making. Here, I sauteed it until crisp, then pulled it out of the pan to add back into the dish later.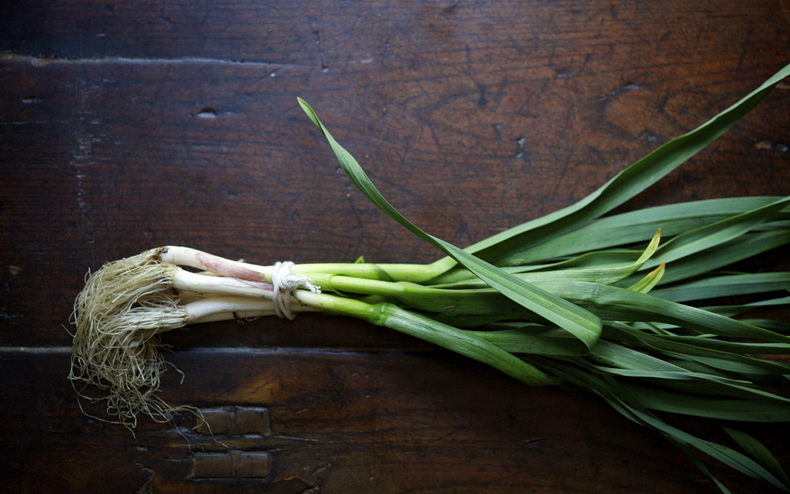 In the fat from the guanciale, I sauteed green garlic and lots of minced shallot. You can find green garlic at farmers markets right now, because farmers are thinning their garlic crops and pulling these young stalks. They look like slightly overgrown scallions but have a stronger, more garlicky flavor.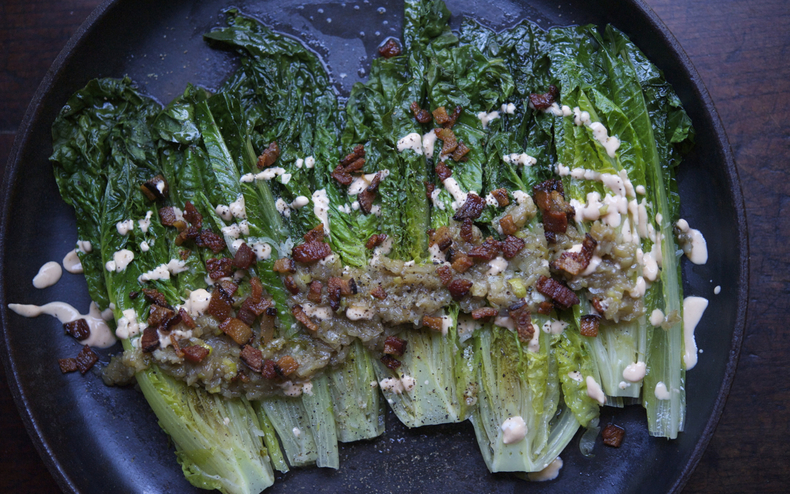 The romaine hearts braise in the porky broth just until tender and then get removed to a platter. Next, reduce all the liquid down and cook the remaining shallots and green garlic into a soft golden jam. You eat this atop the lettuce with the crisp bits of guanciale sprinkled about. I added a few dribbles of a bold, spicy sauce that provides a bright contrast.
This is lunch, my friends, or a light dinner alongside a glass of rosé. It could be a side dish to accompany a green soup or a piece of grilled fish. What it's not is food for sick people. We want warm broth, cooling juices and anything we don't have to make ourselves.
Braised Romaine Hearts with Guanciale
serves 3
— 3

Romaine hearts

— 1/2 cup

diced guanciale

— 3/4 cup

minced shallots

— 3 tablespoons

chopped green garlic

— 1/2 teaspoon

fine sea salt

— 3 tablespoons

labne or plain Greek yogurt

— 1 tablespoon

sherry vinegar

— 1 teaspoon

Sriracha

— 1 teaspoon

honey

— 1/4 teaspoon

fine sea salt

—

flaky sea salt & black pepper
Remove any horsey or ragged leaves, trim the stems and vertically halve Romaine hearts.


Warm a large skillet or braising pan over medium heat and sauté guanciale until most of the fat has rendered and it becomes crispy, about 10 minutes. Using a slotted spoon, remove guanciale to a small plate and set aside.


Add the shallots, green garlic and salt to the hot fat and sauté until soft, about 5 minutes. Pour 2 cups of water into the pan and fit the lettuce halves in snugly. Cover with a lid and allow to cook, bubbling gently, until tender but not limp, about 7 minutes.


Use tongs to gently remove hearts, intact, to a platter. Then, increase heat to high and allow all the water to cook off and the remaining shallots and garlic to become golden and fragrant, about 12 minutes.


Meanwhile, in a squeeze bottle or small bowl, combine labne, sherry vinegar,Sriracha, honey and salt and shake or whisk together until well blended.


Scatter shallot-garlic mixture over lettuces, drizzle with sauce and sprinkle guanciale on top. Finish with some flaky sea salt and a few grinds of black pepper.


Serve warm or at room temperature.



Download Recipe