4.28.15
Mother's Little Helper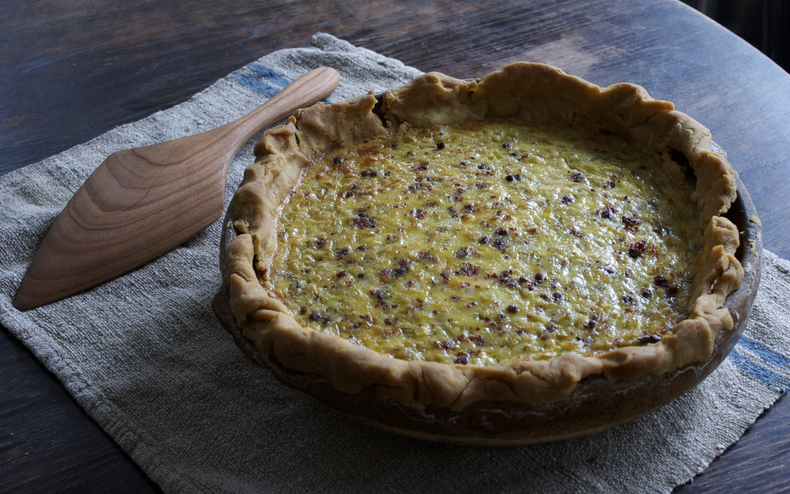 There are now so many established days of commemoration that between Siblings Day (April 10th), World Mosquito Day (August 20th) and National Cat Day (October 29th) it can be difficult to rouse sufficient enthusiasm for all these notable occasions. But few among us would dare to dismiss the second Sunday in May as just another manufactured celebration. For on that date every year, we pay tribute to the sainted creature who ushered us into this world. Why not honor her with a day off from cooking? Though in this world of working moms and takeout it may seem anachronistic to imagine her being tied to the stove, there's no one of either sex who doesn't enjoy sitting down to a delicious meal—especially when it's been lovingly prepared by someone else. And what better dish to offer on Mother's Day than one that has been accused of being overly effeminate? I'm referring, of course, to quiche and I've got the perfect recipe you can whip up for dear old Mom on May 10th.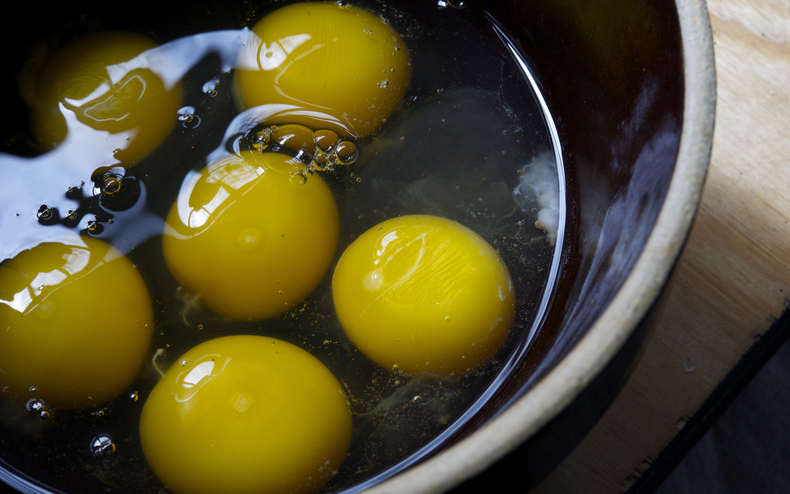 This classic savory pie landed in the center of controversy after Bruce Fierstein published his polarizing 1982 best-seller, Real Men Don't Eat Quiche. It made eating quiche the gastronomic equivalent of running like a girl—another concept that has lately been turned on its head by modern feminists. If you ask me, any strategy that keeps men away from our quiches is a good idea. But good luck with that. I've yet to find one too ashamed to have multiple slices of this silken eggy custard in its flaky pastry crust.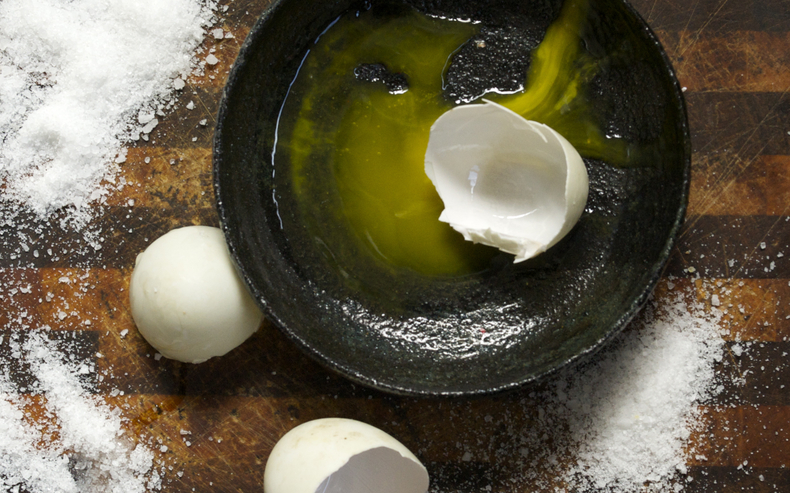 Although considered part of traditional French cuisine, the quiche actually originated in Germany. That's just a quick hop across the border from France's northeastern province of Lorraine, where the addition of bacon and Gruyère cheese (and sometimes a little chopped onion and judicious grating of nutmeg) became de rigueur in this beloved version, ubiquitous at every stateside brunch and ladies' luncheon throughout the 60s and 70s.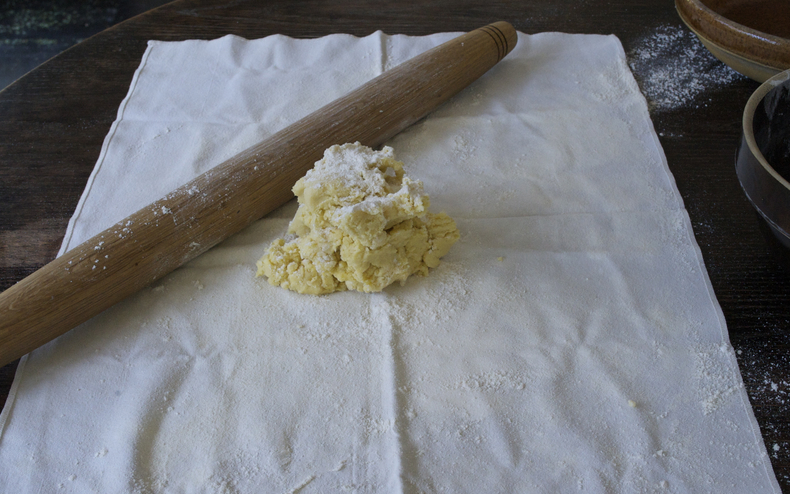 Quiche is so simple to make, and such a great way to use up leftovers, that it falls squarely into the pantheon of Mother's little helpers. It's joined there by frozen pie crust, which comes in handy when "from scratch" feels like a bridge too far. (It's OK, I give you permission.)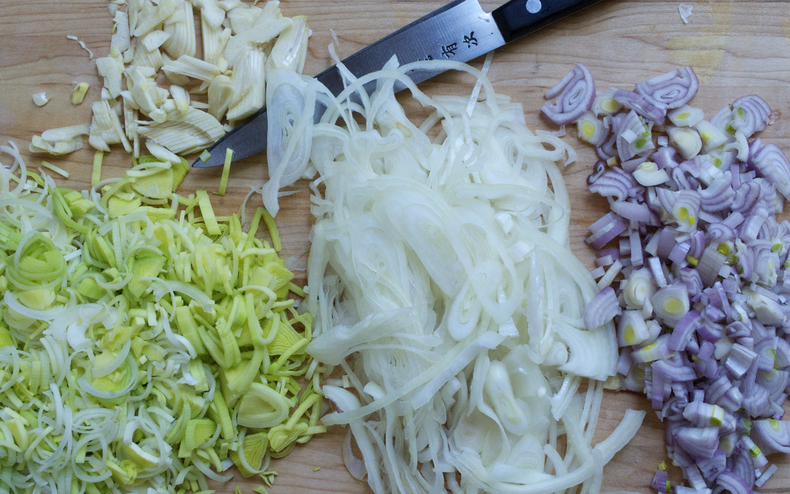 If you can whisk, chop and bake, you can make a stellar quiche. At this time of year, when anyone cooking truly seasonally knows there are few vegetables to choose from, a quiche Lorraine is a good option. But if your mother is vegetarian or counting calories, try my version filled with the mellow sweetness of onions, shallots, leeks and garlic.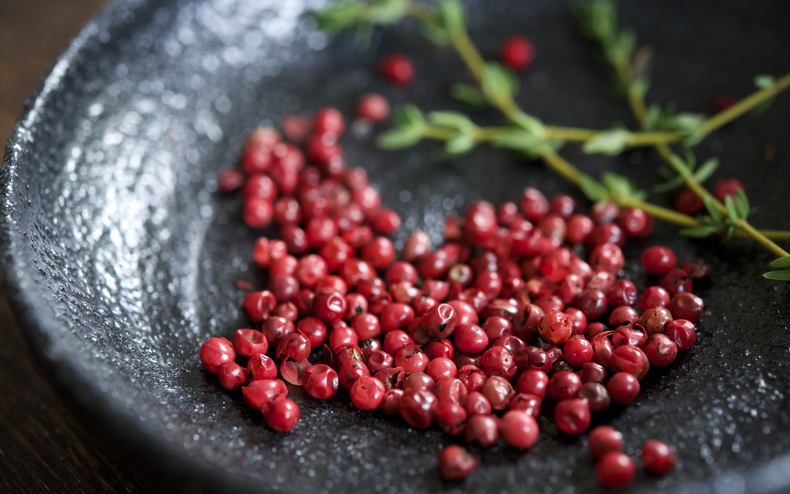 I've added some crushed pink peppercorns for their delectable citrusy-sweet sharpness. I love how they cut through the richness of the custard, which is made even more decadent with a cup of buttery fontina cheese. Accompany your quiche with a seasonal salad—perhaps some dandelion greens tossed with a few toasted walnuts and a honey-laced vinaigrette. And definitely don't skimp on the wine, another of mother's favorite little helpers.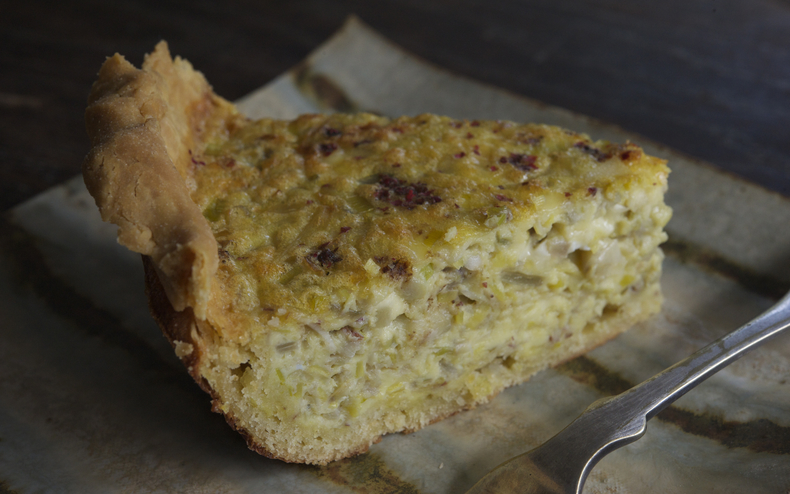 Serve your quiche on beautiful plates with fresh linen napkins and be sure to have flowers on the table. Daffodils, certainly, but if you can find lilacs even better. Put on some soothing music—Vivaldi or Norah Jones—and keep the conversation light. It's up to you to make this a fitting tribute. As some wise person once said, mother is a verb, not just a noun.
Allium Quiche
serves 6-8
— 1 cup

all-purpose flour (gluten-free is fine)

— 1/2 teaspoon

coarse sea salt

— 1 stick

cold unsalted butter, cut into small pieces

— 1

large egg

— 2-4 tablespoons

ice water

— 2 tablespoons

unsalted butter

— 2 tablespoons

olive oil

— 1 cup

thinly sliced shallots

— 1 1/2 cups

thinly sliced onion

— 1 1/2 cups

thinly sliced leeks, white & pale green parts only

— 4

large cloves garlic, thinly slices

— 3 sprigs

fresh thyme

— 1 teasspoon

sea salt

— 6

large eggs

— 3/4 cup

heavy cream

— 2 teaspoons

crushed pink peppercorns

— 1 cup (4 ounces)

grated fontina
In a food processor, pulse flour and salt until combined. Add butter and pulse until mixture resembles fine meal. Add egg and 2 tablespoons ice water, then pulse until dough holds together when squeezed, about 1 minute. Incrementally add up to 2 tablespoons more ice water, as needed.


Preheat oven to 375ºF. Lightly flour a rolling pin and work surface and roll dough into a 12" round. Place in a 9" pie plate and crimp edge. Lay a sheet of parchment paper over dough and fill with pie weights or dried beans. Bake until edge is golden, about 20 minutes. Remove parchment and weights.


While crust par-bakes, melt butter in a large skillet over medium-high. Add shallots, onions, leeks, garlic, thyme and salt and stir well. Lower heat and cook until everything is very soft and lightly golden, about 20 minutes. Stir frequently, taking care that the garlic does not brown.


In a large bowl, whisk together eggs and cream. Stir in allium mixture, crushed peppercorns and cheese. Pour into crust and bake until center of quiche is just set, 40-45 minutes. Serve warm or at room temperature.


Cooled quiche will keep, tightly covered in the fridge, for several days. To reheat, cover with foil and bake in a 325ºF oven until warmed through, about 15 minutes.



Download Recipe