4.14.15
Salad Days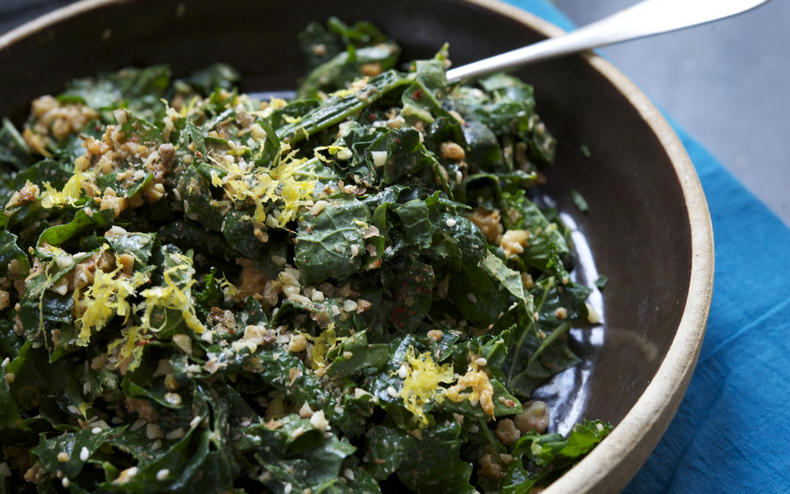 I cut my thumb last week. Quite badly, actually. With a mandoline. Of course. Not the fancy French mandoline that I retired 20 years ago after I sliced into all of my right fingertips. (Legendary pain.) A new lightweight, handheld variety that was a gift. My friend raved about its user-friendly qualities. So, for the second time in 20 years, I tried a mandoline. This time, for no reason that is clear to me, I didn't employ the little hand guard that comes with it. I'll be super careful, I said to myself. Talk about being green in judgment. Just three slices of radish later, and part of my thumb lay on the cutting board. The rest was all blood. There were no stitches involved because there was nothing to stitch together; it was a clean slice. And that radish salad? Never mind. Try this one instead. Just when you thought you were done with kale salads, it will make you think again.
And I've also got the three randomly chosen winners of the Bergdorf Goodman Cookbook (my bandaged thumb looked so chic as I signed books at the launch party): CHRISTINE, LICIA and IAN! I'll email you to get your info. Congrats and I hope you have fun with this little book.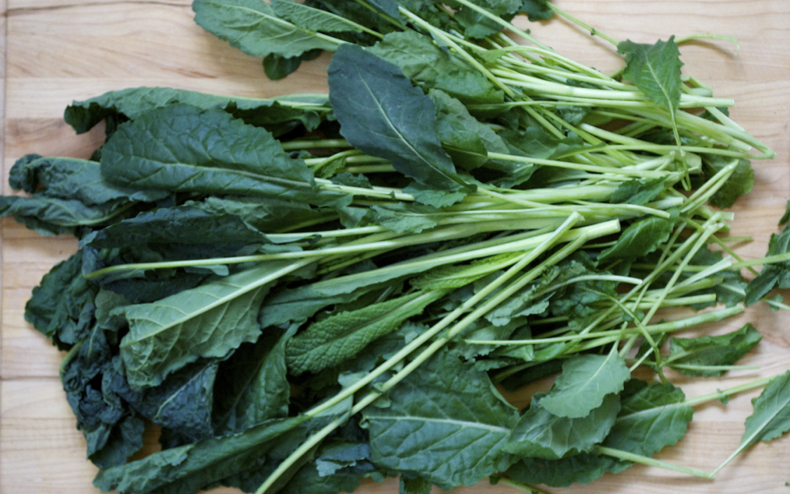 Spring finally came today. 73 degrees! I flung open the windows and filled my lungs: the smell of damp rot has given way to the scent of promise. A butterfly fluttered by. There are buds on the lilac and birds on the nest. It's all so exciting. The first responders are poking up: mint, angelica, rhubarb and those funky little Japanese butterburs. But still no asparagus, and our own greens won't be ready for many weeks. So I was grateful to find this tender greenhouse-grown kale at our farmers market last weekend.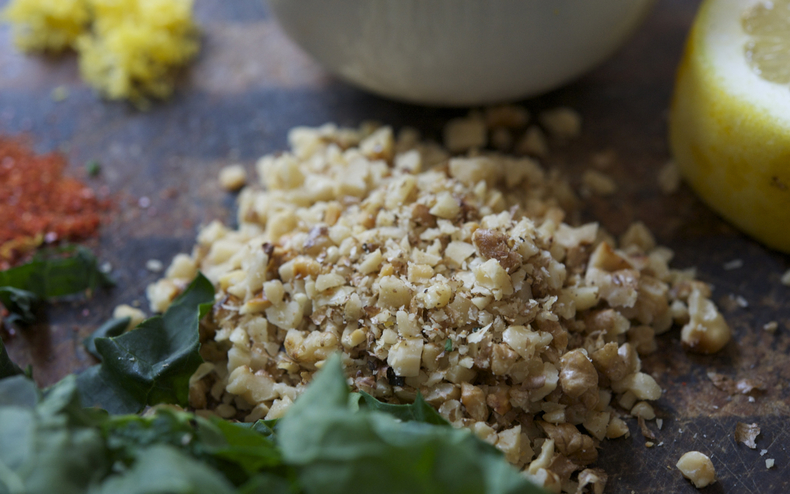 After rummaging around in the fridge and pantry, I came up with a rather intriguing combination that really works. I don't like wimpy, underdressed salads. I'm partial to bold, bright flavors and kale can stand up to a lot. Don't be afraid to really craft your salads. They need intrigue and surprise and a hint of decadence. This one gets a blitz of toasted, very finely chopped walnuts for an almost unctuous richness.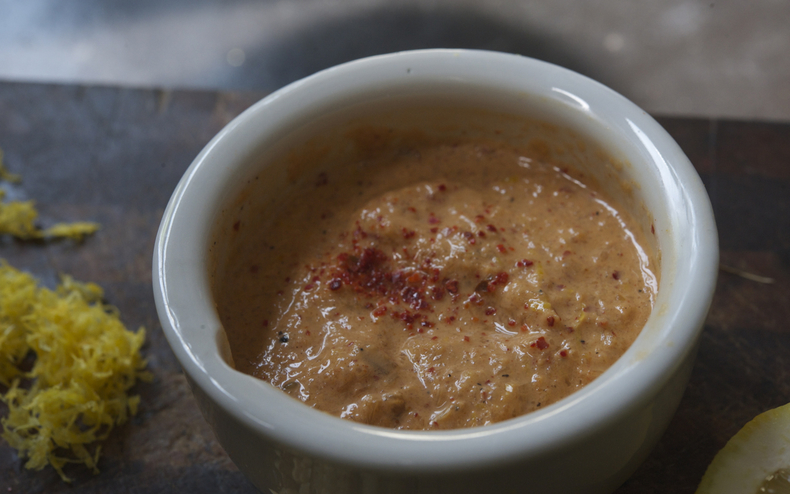 For the dressing, I used a few tablespoons of pureed kimchi I had lying about. If you don't want to make your own kimchi, there are plenty of good quality suppliers out there these days. Blend some in the food processor or Vitamix and use it on a grilled cheese sandwich or tossed with apples in this sublime dish. Here, I mixed it with a little mayo to offset its pungency and it became a dressing that is, as April Bloomfield likes to say, "moreish." You can't help coming back for more.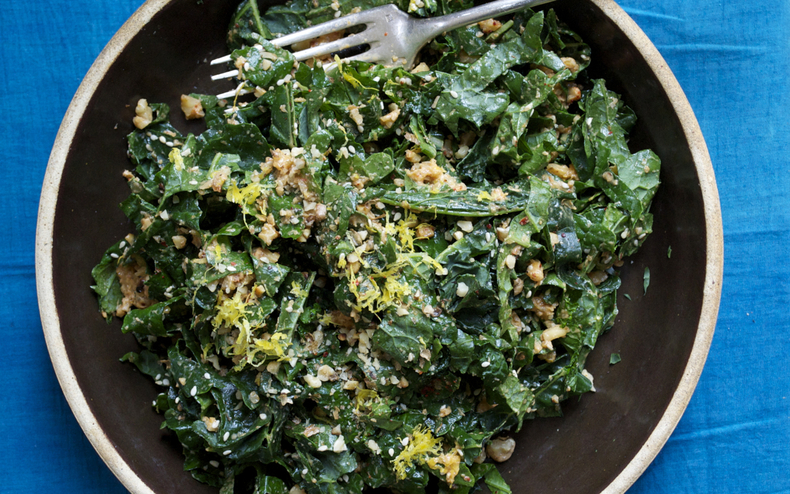 And that's basically it. The kale, sliced into thin ribbons. The walnuts, toasted and finely chopped. The dressing, whisked together in a trice. And not a mandoline in sight.
Kale Salad with Kimchi Dressing
serves 1 as a main course
— 3 cups (packed)

kale, tough ribs removed

— 1/3 cup

toasted walnuts, finely chopped

— 1 tablespoon

lightly toasted sesame seeds

— 3 tablespoons

pureed kimchi

— 1 tablespoon

mayonnaise, preferably Kewpie

— 1 teaspoon

lemon juice

— 1 teaspoon

lemon zest

— 2 generous pinches

sea salt

— 1 pinch

piment d'Espelette
Slice kale into thin ribbons. Place in a large bowl along with the walnuts and sesame seeds.


In a small bowl, whisk together kimchi, mayonnaise, lemon juice and zest, sea salt and piment d'Espelette.


Drizzle dressing over salad and toss well, making sure every leaf is covered.



Download Recipe