9.2.14
Bundle Up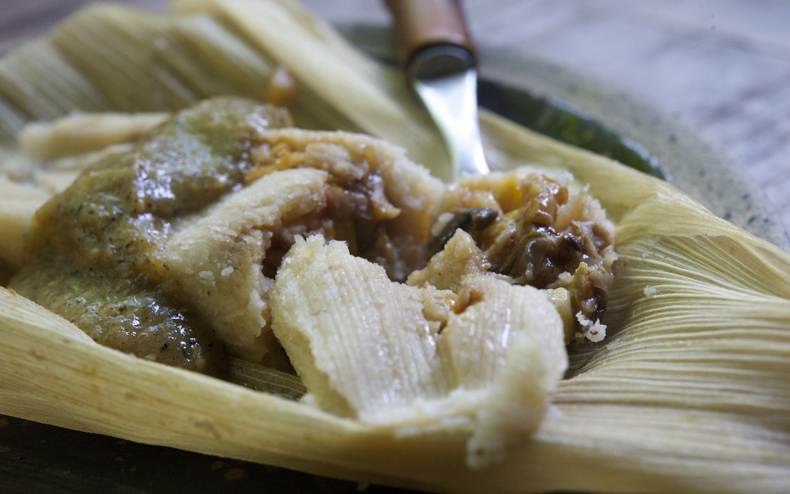 So there went August. As fleeting as a summer romance. And not nearly as steamy. The weather was downright cool, in fact. We even lit a couple of fires! There was little time in the hammock, I'm afraid. No dangling of toes in pools. Can you see the fine lines my hair shirt made in the soft white flesh of my back? Ah, well. Perhaps next year I will live the summer of my dreams. This year, I was writing a book proposal. Dredging up my magnum opus and setting it down on paper. It felt plenty good to sift through all the photographs and recipes and musings and memories I have compiled over the years of this blog. To sample the fruits of my labor until the sticky juices of creativity ran down my chin. Thank you for being my sounding board, my inspiration, my partners in time. I am so excited for this book. Now, to find a publisher.
August was not without its moments, many of them enjoyed in the company of good friends. I cooked up a storm and can't wait to share some of my successes with you. (I also puttered in the garden quite a bit, and some recipes emerged from there that are being
featured on Gardenista
every Friday, so please stop by for a visit.) What I'd really love is to hear about
your
summer, to be regaled with tales from the shore, or wherever you were at liberty. I could use a little vicarious vacation. In the meantime, let me tell tempt you with tamales...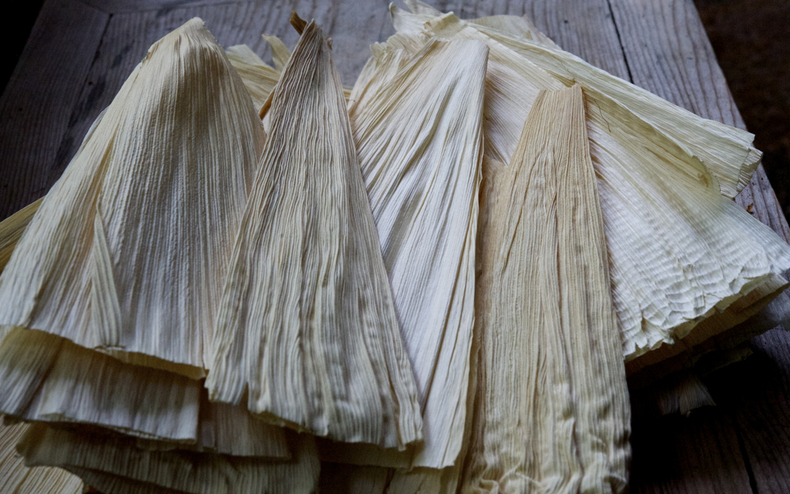 I usually make tamales around the holidays, since growing up we ate them on Christmas Eve. I love them oozing with red chile pork or strips of poblano and gooey cheese. (I even like the sweet ones with bananas and raisins.) Tamales are a bit labor intensive, so it's fun to make them when you have some heIping hands in the kitchen, but it turns out you can whip up a smallish batch without too much trouble. On the spur of the moment—while planning a dinner with friends based around chicken lacquered with some of the mole we brought back from our
Oaxaca
trip—I was seized with a desire to make tamales filled with delicious seasonal vegetables. So I did. Lucky for me, I always keep a stash of the dried corn husks on hand. (You can buy them in Latin markets, or online
here
or
here
.) These get soaked in hot water for a couple of hours until they are pliable and easier to work with.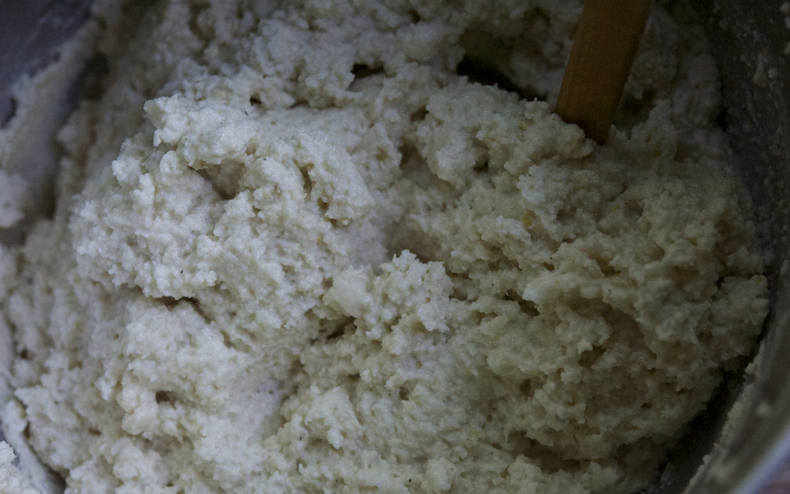 The fluffy batter is made from
masa harina,
a flour ground from corn that has been treated with lime (not the fruit) in an ancient process called "nixtamalization," which softens the corn and loosens the rough hulls from the kernels. The lime also reacts with the corn, allowing its niacin to be absorbed by the body. Traditionally, the masa harina is beaten with lard, baking soda and salt, then thinned with a bit of chicken stock. I reached in the back of my refrigerator's cheese drawer for a container of lard and came up empty. But I did have a lot of duck fat I was planning to use for
garlic confit
, so I punted. (Sub vegetable shortening and stock for a vegetarian version; lose the cheese and it's vegan.)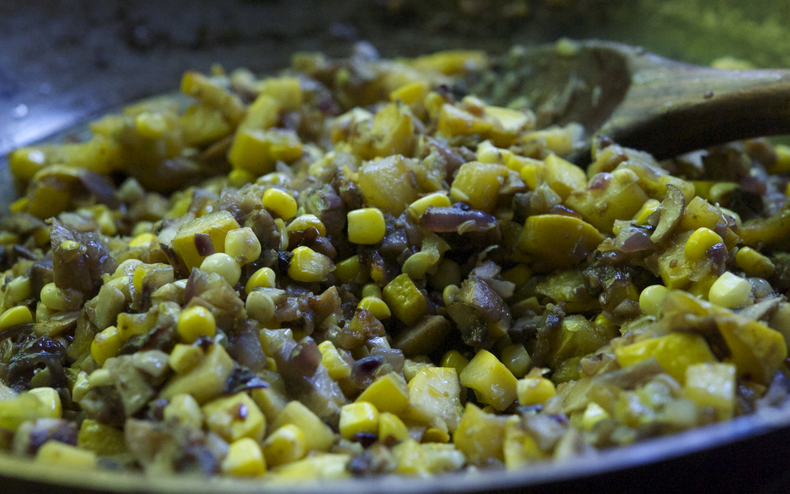 For the filling, I sauteed fresh corn, squash, mushrooms and red onion. Coriander, cumin, red chile and jalapeño gave it a little kick.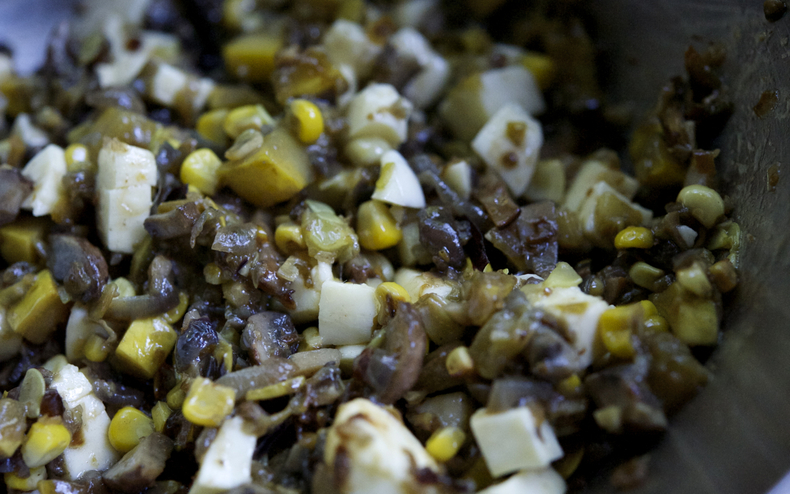 Adding cheese is optional, but I had some fresh mozzarella from our local dairy and I really like its milky, melty goodness in the mix.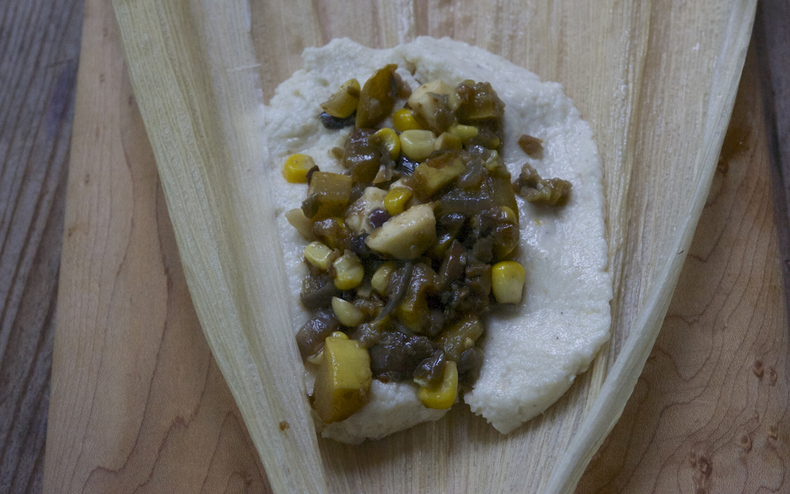 To form the tamales, you just pat a little square of the batter onto one of the soaked corn husks and place a dab of filling in the center.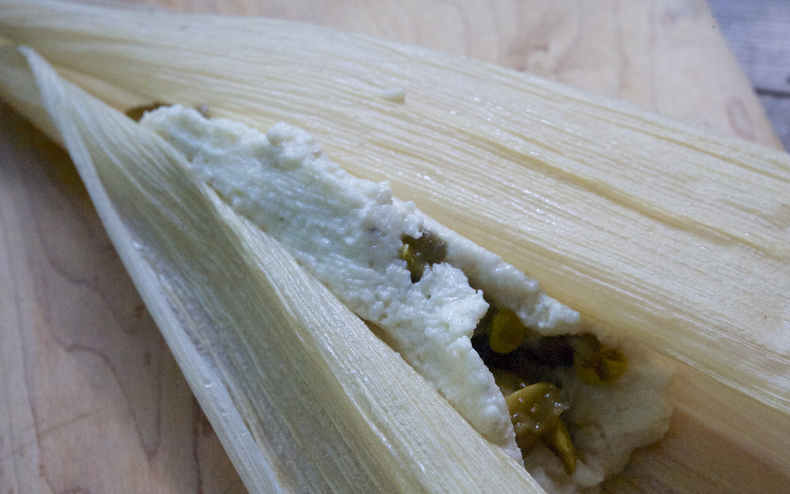 When you fold the sides of the husk together, the batter encloses the filling. You then fold the top and bottom over to create a little bundle, sort of like making a summer roll but with the edges folded on the outside instead of the inside. Make sense?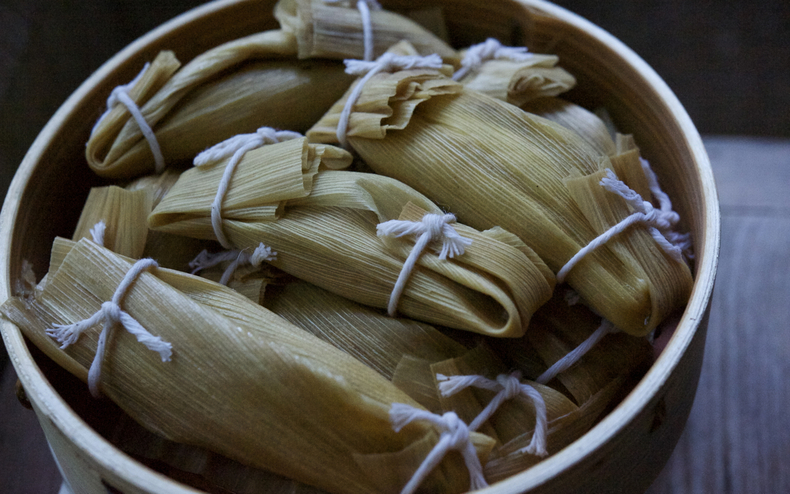 If you have the time and the
patience
, you can cut long strips of corn husk to tie the tamales closed. I had neither, and so used butcher's twine, which looks slightly less
cute
but works like a charm.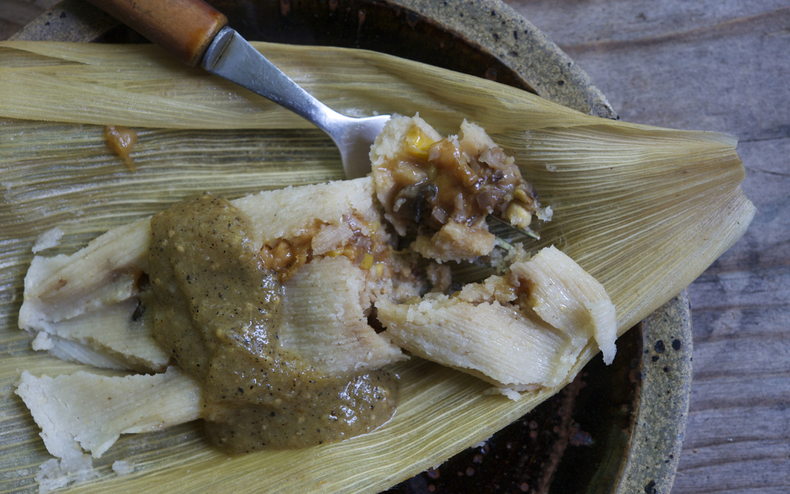 The tamales then get steamed in any sort of classic steamer set-up (
collapsible vegetable steamer
set inside a big pot, or
this fabulous steamer
I recently acquired) for an hour or so, until the batter firms up, almost like a fluffy corn pudding. You open the little bundles and a fragrant puff of steam alerts you to the deliciousness that lies ahead. You can eat your tamales on their own, with fresh salsa or a cooked sauce, like red chile or
tomatillo
(as above). A lovely salad of radishes, avocado, cilantro and lime would be a fitting partner. Making tamales is time well spent. Eating them is pure pleasure. Sharing them is an act of love, the memory of which lingers longer than a summer romance.
Tamales with Vegetable Filling
makes 26 tamales
(serves 4-8, depending on what else you're eating)
— about 18 ounces

dried corn husks (available packaged in Latin markets)

— 10 ounces

lard, vegetable shortening or duck fat, slightly softened but not runny

—

Sea salt

— 1 1/2 teaspoons

baking powder

— 3 1/2 cups

dried masa harina mixed with 2 1/4 cups hot water

— 1 1/2 cups

chicken broth (homemade is preferable)

— 2 tablespoons olive oil

— 1

large red onion, peeled and diced

— 2

cloves garlic, peeled and minced

— 1

large jalapeño, stemmed, seeded and minced

— 1 teaspoon

sea salt

— 1/4 teaspoon

red chile flakes

— 1 teaspoon

ground coriander

— 1 teaspoon

ground cumin

— 2

cups diced mushrooms

— 1 1/2 cups

fresh corn kernels

— 1

medium yellow squash, diced

— 3/4 cup

diced jack cheese or fresh mozzarella (optional)
Cover the husks with very hot water, weight with a plate to keep them submerged, and let stand for a couple of hours until the husks are pliable.


Meanwhile, prepare the batter. With an electric mixer on medium-high speed, beat the lard or shortening with 2 teaspoons salt and the baking powder until light in texture, about 1 minute. Continue beating as you add the masa in three additions. Reduce the speed to medium-low and add 1 cup of the broth. Continue beating for another minute or so, until a 1/2 teaspoon dollop of the batter floats in a cup of cold water (if it floats you can be sure the tamales will be tender and light). Beat in enough of the remaining 1/2 cup of broth to give the mixture the consistency of soft cake batter; it should hold its shape in a spoon. Taste the batter and season with additional salt if you think it needs some. Refrigerate the batter for an hour.


While the batter chills, prepare the filling. In a large heavy skillet over medium-high flame, heat olive oil. Add onion, garlic and jalapeño and saute until soft, about 5 minutes. Add the salt, red chile, coriander and cumin and stir-fry for another minute. Add the mushrooms, corn and squash, and cook, stirring occasionally, until the water from the vegetables has been released and absorbed, and everything starts to caramelize, about 15 minutes. Remove from heat and cool.


Once the vegetables are cool, stir in cheese if using. Set filling aside while you finish preparing the batter. Remove masa from the refrigerator and beat again, adding a little more broth or water to bring the mixture to the soft consistency it had before.


When the husks have finished soaking, drain them and separate out 28 of the largest and most pliable—preferably at least 6 inches across on the wider end and 6 or 7 inches long. If you can't find enough large ones, overlap some to create wide, sturdy surfaces to spread the batter on. Pat the chosen husks dry with a towel.


Now set up your steamer by placing a collapsible vegetable steamer in a large deep pot with a lid. Steaming 26 husk-wrapped tamales can be done in batches if needed. Line the steamer with a layer of soaked cornhusks to protect the tamales from direct contact with the steam and to add more flavor. Make sure to leave tiny spaces between the husks so condensing steam can drain off.


Cut 52 8-10" pieces of cotton string or thin strips of cornhusk.


To form the tamales: Lay out one of your chosen cornhusks with the tapering end toward you. Spread about 1/4 cup of the batter into about a 4" square, leaving at least a 1 ½" border on the side toward you and a ¾" border along the other sides (with large husks, the borders will be much bigger). Spoon about 1 ½ tablespoons of the filling down the center of the batter. Pick up the two long sides of the cornhusk and bring them together (this will cause the batter to surround the filling). If the uncovered borders of the two long sides you're holding are narrow, tuck one side under the other; if wide, roll both sides in the same direction around the tamal. (If the husk is small, you may feel more comfortable wrapping the tamal in a second husk.) Fold up the empty 1 ½" section of the husk and secure it in place by loosely tying one of the strings or strips of husk around the tamal. Do the same with the other end. Stack the tamales in the prepared steamer allowing a bit of room for them to expand.


When all the tamales are in the steamer, cover them with a layer of soaked cornhusks. Set the lid in place and steam over a constant medium heat for about 1 ¼ hours. Keep an eye out to make sure that all the water doesn't boil away and, to keep the steam steady, pour boiling water into the pot when more is necessary. Tamales are done when the husk peels away from the masa easily. Let tamales stand in the steamer off the heat for a few minutes to firm up. For the best textured tamales, let them cool completely, then re-steam about 15 minutes to heat through.



Download Recipe