3.12.14
Tea Time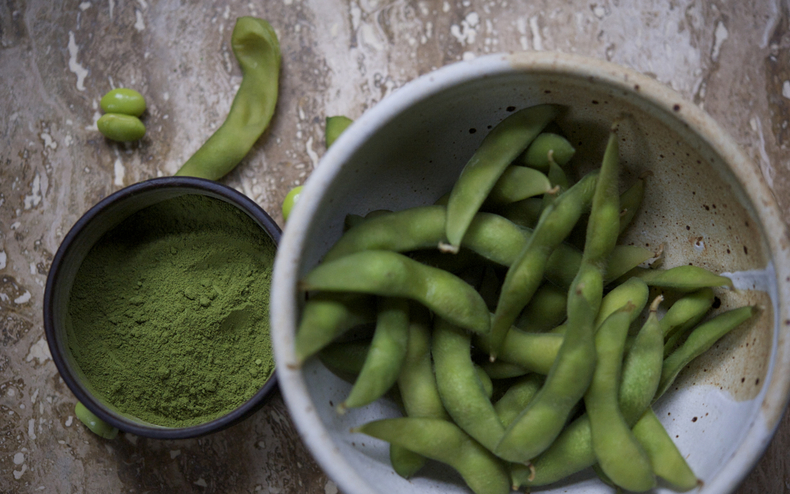 Though the skies are perpetually grey, snow still covers the yard and a sleeting rain is now falling, I know that spring is coming. For one thing, I saw a green hellebore bud forming on a plant that's one of only a few not under snow. Oh, joy! For another, the cat keeps standing by the back door, waiting anxiously to go out to the porch. (She never lasts out there more than a minute or two, but still.) And there's my own restless anticipation. I am on a detox this week, having mostly smoothies, fresh juices and
green soup
. Visit that post and you'll see how last year at this time I was doing exactly the same thing. If you're at all connected to your animal instincts, you've probably noticed the way the body prepares for the change of season. I crave green.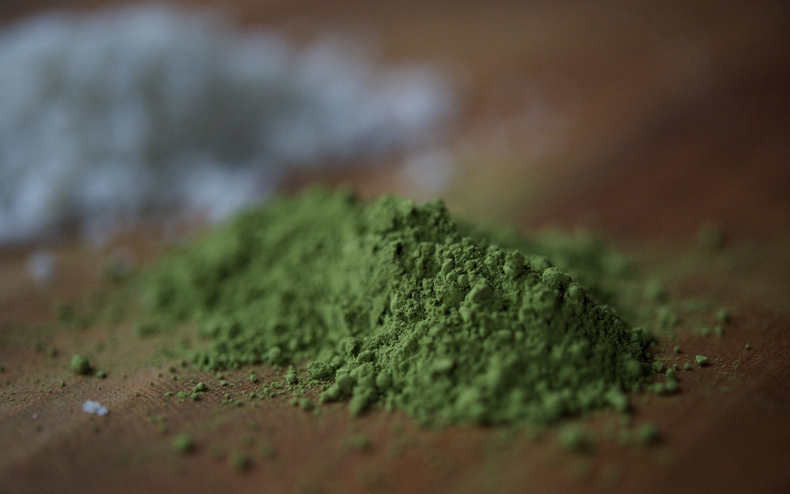 I'm going to write up a few recipes for the smoothies and juices I've been having as some of them are extraordinarily good, but in the meantime, I wanted to share with you this very simple recipe for matcha salt. Matcha is high quality green tea ground to a powder. It's at the center of the traditional Japanese tea ceremony, and also used to flavor ice cream and mochi. As you can see, matcha is a gorgeous bright green color. It has a distinctive grassy, slightly sweet taste with a tiny hint of bitterness. Full of chlorophyll, it's much higher in antioxidants than other green teas. Some studies have indicated that matcha's high levels of theanine may even help reduce stress.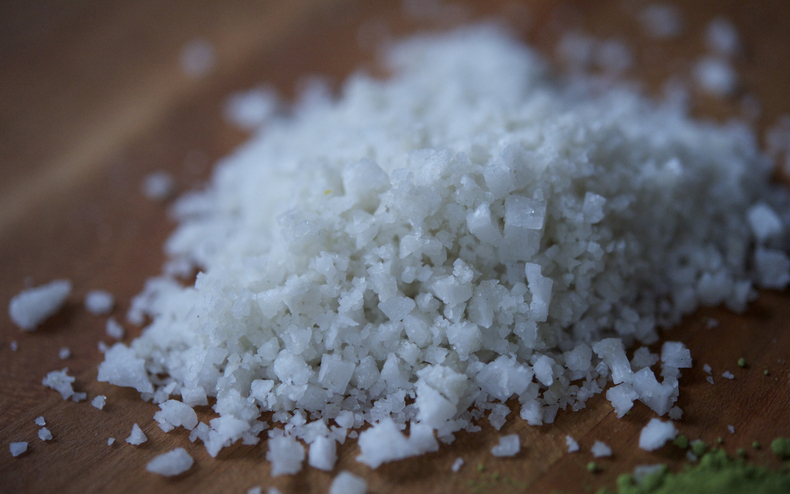 I like to combine my matcha with sea salt; here, I've used a coarse sel gris, also known as Celtic sea salt, which has a subtle but complex mineral flavor. A few pulses in the spice grinder (or a minute in a mortar and pestle) and these two ingredients come together in a fine, silky powder.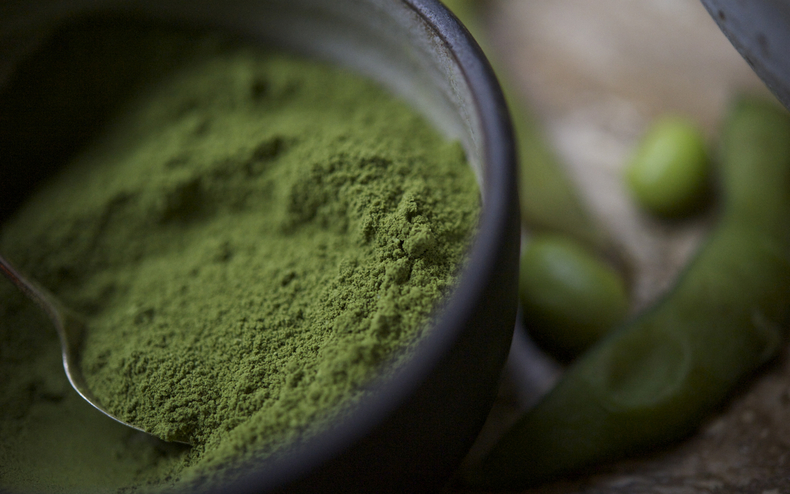 The bright green color is so invigorating! And the taste is quite addictive. It's the perfect dip for warm edamame and goes very well with eggs. Sprinkle it over soft-scrambled eggs. Try whisking some into the yolks for deviled eggs. Toss matcha salt with roasted walnuts and a little melted sweet butter. It's also delicious with simmered tofu. And, for an unexpected twist, dip a little of your finest dark chocolate in matcha salt. It's a matcha made in heaven.
Green Tea Salt
makes about 1/4 cup
— 2 tablespoons

coarse sea salt

— 2 tablespoons

matcha (green tea powder)
Combine salt and matcha in a spice grinder and pulse to achieve a fine, even texture. Store in a tightly sealed container



Download Recipe