12.20.13
Suzanne's Soubise (& Yet Another Giveaway!)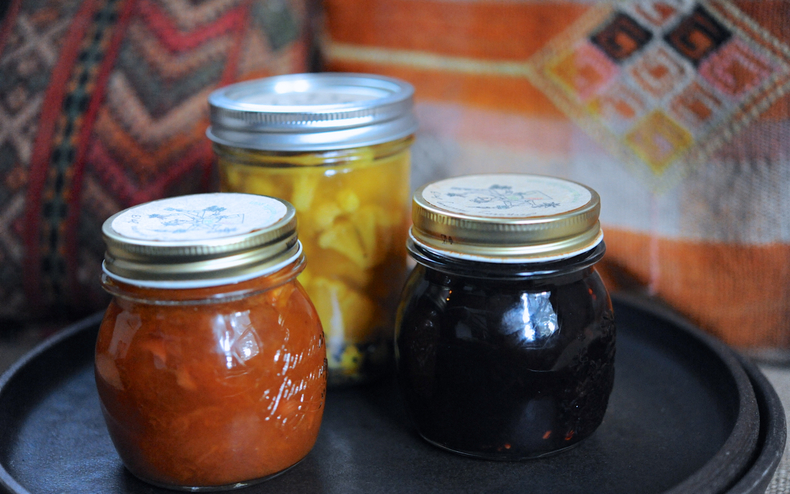 Hello, gentle readers, here I am a day late but arriving with more surprises for you! The penultimate giveaway in the Glutton for Life Grand Holiday Gift Extravaganza is the above selection of homemade treats, including gooseberry chutney, apricot preserves and a jar of that pickled cauliflower I was telling you about the other day. Tempting? To be a contender for these 3 jars, all you have to do is leave a comment below by midnight on Monday 12/23. I'll post the winner on 12/24, along with the final giveaway, something truly special and unique. As for the cookbooks, those are headed all the way to Alberta, Canada, to the waiting hands of Celina!

In the meantime, I want to tell you about a fantastic, easy side dish that is the perfect thing to accompany your roast beast, or whatever you're making for your upcoming feasts. It's from the fabulous Suzanne Goin, by way of the possibly even more fabulous Julia Child and if that's not enough to pique your interest, just know it involves onions, rice, cheese and cream but is still rather light and relatively healthy.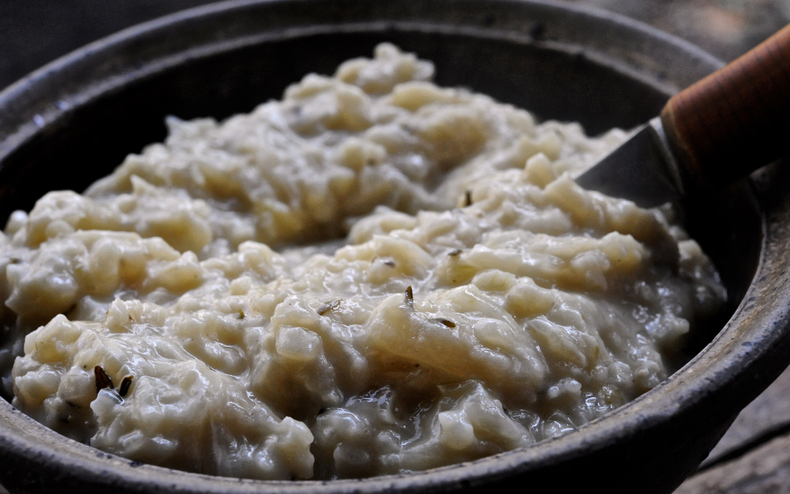 It's called a soubise, a slow braise of lots of onions and a little rice that's finished with small amounts of cream and nutty Gruyère cheese. It makes a great alternative to mashed potatoes which, as delicious as they are, really aren't the most healthful choice. This soubise is rather adaptable, and could be made with another grain (millet? brown rice? buckwheat?) and different cheese (pecorino? Taleggio? creamy goat?) to different but pleasing effect.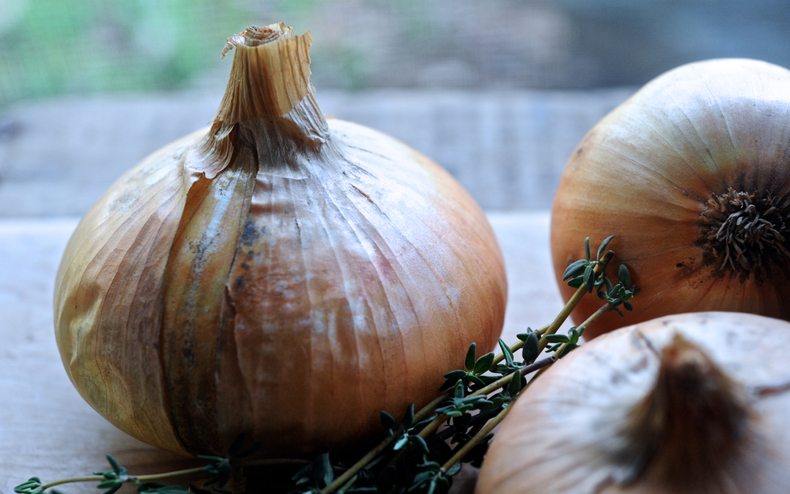 The onions—something sweet like yellow or Vidalia—must be sliced quite thin. Use a very sharp knife, a mandoline or the slicing blade on your food processor.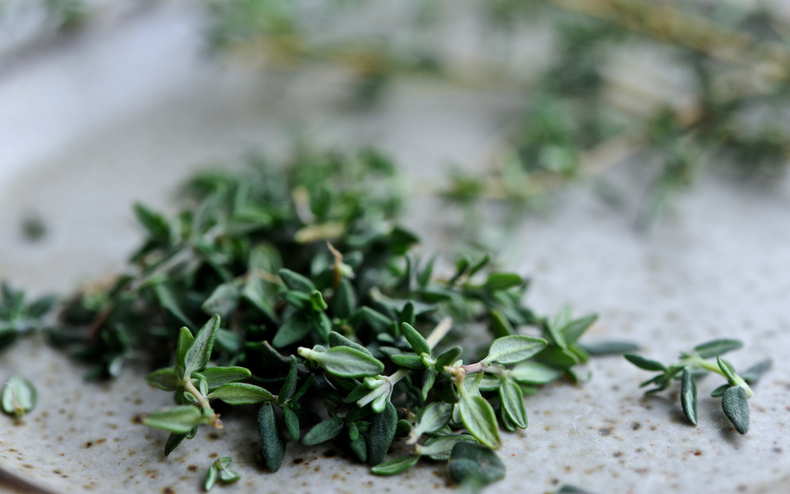 Thyme is the herb here and the secret to picking the leaves from the stem is...you tell me. I find this to be among the most odious of kitchen tasks. A good job for an elf or small child.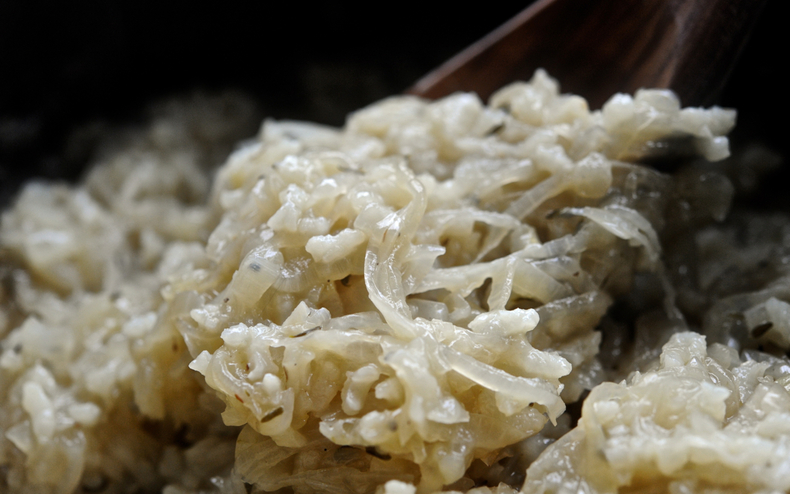 The ribbons of onion melt into the rice and the whole thing has a wonderfully rich creaminess, like a very loose risotto. Suzanne adds some white pepper and stirs in fresh parsley at the end, two steps I leave out. For some reason white pepper smells like horse manure to me, and the parsley just seems a bit overpoweringly green. I don't want anything to interfere with this white winter wonderland of a dish.
Onion & Rice Soubise
adapted from Suzanne Goin
serves 8
— 6 tablespoons

unsalted butter

— 14 cups

yellow onions - 2 cups diced and 12 cups thinly sliced - about 3 lbs total

— 2 tablespoons

thyme leaves

—

sea salt & freshly ground black pepper, to taste

— 1/2 cup

short-grained risotto rice, like Arborio

— 1/2 cup

grated Gruyère cheese

— 2/3 cup

heavy cream
Preheat oven to 350 degrees. Melt the butter in a large Dutch oven set over medium heat and, when it foams, add the onions, thyme, salt and pepper. Cook slowly for 15 to 20 minutes, stirring often and turning the heat down if it threatens to scorch the butter, until the onions are soft and translucent.


As the onions cook, bring a small pot of water to a boil and add the rice to the pot. Cook the rice for 5 or 6 minutes, then drain it. Add the rice to the onions and stir to combine.


Cover the Dutch oven tightly and place it in the oven. Allow to cook, undisturbed, for 35 minutes. Remove from oven and allow to sit for 30 more.


Before serving, remove the top of the Dutch oven, stir the rice, and place over a medium-low flame to reheat. Stir in the cheese and the cream and cook, stirring occasionally, until the dish is hot.



Download Recipe