11.8.13
Prep Talk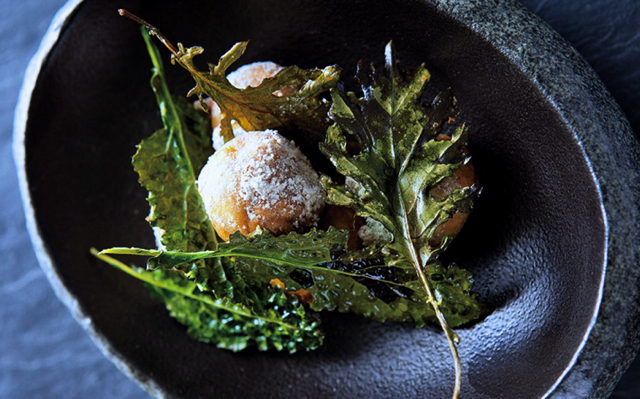 In some situations, preparation is everything. Well, maybe not everything, but it can make the difference between an occasion that is relaxing and fun and one that is borderline hysteria. Yes, I'm talking about Thanksgiving, which is less than 3 weeks away. My sister-in-law and I got on the phone earlier in the week to plan our menu. Every year we do our best to inject a bit of newness into the proceedings. Some years we succeed more than others. It's now part of our tradition to make two turkeys—one roasted and one deep-fried. This way, we are not challenged for the all-important leftovers.
Since we're going to have a king's ransom's worth of hot peanut oil on hand, I though I would take advantage of it to make David Kinch's drool-worthy herb beignets to
amuse
our
bouches
. I've been reading about them for a couple of years now, and finally have the recipe from his newly published
Manresa cookbook
. Don't roll your eyes at me. I'll also be making some easy standards and—new this year—a ginger pumpkin cheesecake. More highlights follow...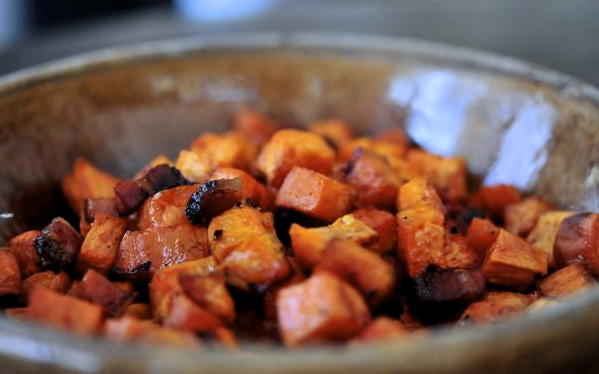 My roasted garnet yams with pancetta, maple syrup and red chile flakes are a sweet and spicy cinch. Far be it from me to suggest you abandon that marshmallow-laden casserole, but should you decided to shake things up this year, this is the way to go.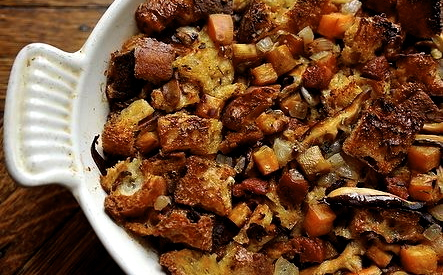 I'll also be reprising my gluten-free cornbread stuffing with mushrooms and celery root. It involves making my own gluten-free cornbread, but I happen to have the simplest and most delicious recipe that's great to have in your arsenal, even when it's not stuffing time.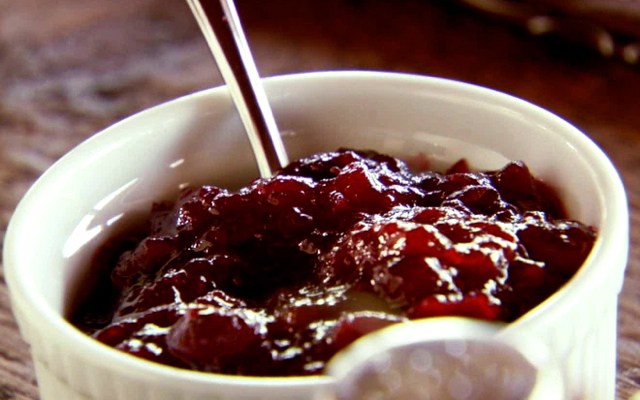 My sister-in-law and I attended Kevin West's demo at Haven's Kitchen the other week and thought his simple cranberry jam looked wonderful. It won't replace mother's time-honored booze-laden sauce but will make a nice option. More is not always better, but what the hell.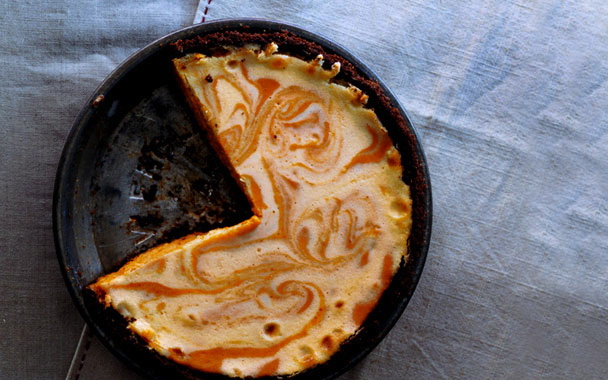 For the first time in 7 years, I won't be making my smooth and rich pumpkin custard with candied pumpkin seeds and crème fraîche. Even though I dream about it all year long and love to eat the leftovers for breakfast, I have decided to try a pumpkin-ginger cheesecake. I'm still looking for the perfect recipe, but I know it will have to involve gluten-free gingersnaps. Hopefully I won't also have to make those myself. But I would. It's Thanksgiving, after all. And with a little vision and planning, it will be a feast to remember.

Are you with me? Recipes forthcoming.