10.4.13
Mushroom Cloud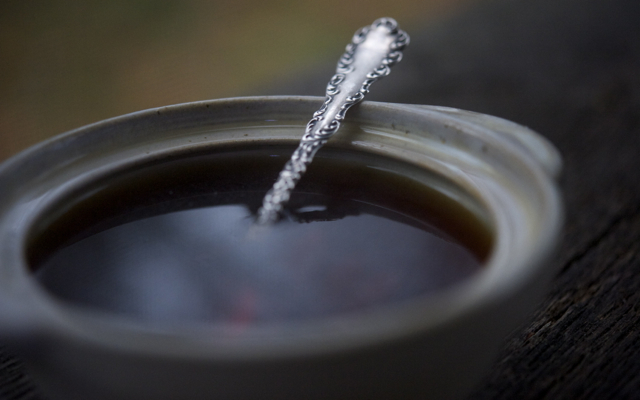 It's been that kind of week. Wrestling with my demons practically non-stop. The Nikon came back from being repaired in the exact same state as when we sent it in. And had to go back again. A new client who owes me $20k for work that was received with great praise has not paid me after nearly 4 months and is giving me the runaround. And, on top of everything, an ancient spill on my computer has suddenly reared its ugly head and the S and W keys are spitting out all kinds of nonsense. (Like this: ƒ©˙∆˚¬adfs∆˚¬) I have figured out some workarounds, but I'll try to avoid those letters for now (yeah, right), though the laptop is clearly destined for the repair shop, too, and that is about as convenient as cutting off my left hand. #^%$#^%! (No, that was me cursing.)
I've felt alternately bitter, frightened, vulnerable, defiant and beaten down. But here I am. Pity party notwithstanding, one thing I didn't do was lose sight of my commitment to my health. I still went hiking several times this week and looked at the beautiful changing foliage. I did my daily body scan meditation for my
MBSR
class. I went to yoga twice. I stayed with my regimen of supplements and ate pretty well. And I credit all this with helping me keep it together instead of collapsing into a black funk or throwing a tantrum (well, more than one). So, while I wasted a fair amount of time fuming and worrying, I'm still giving myself some credit for not sliding headlong into total despair or a tub of dulce de leche ice cream.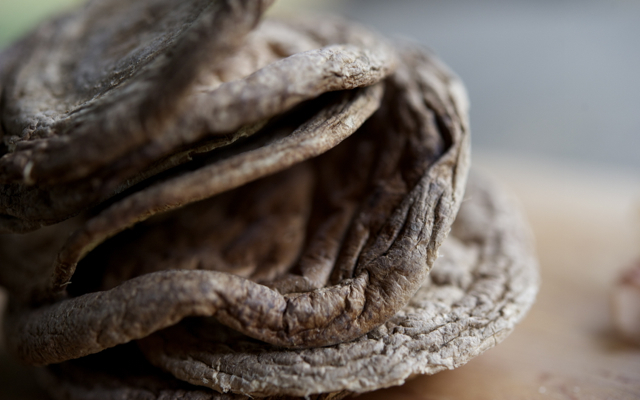 Still, I can't deny that some toadstools and frogs definitely came out of my mouth this week. In their honor, I'm sharing this simple recipe for a mushroom broth made from dried shiitakes. It's a humble workhorse, full of rich umami flavor that works as a soup or as the basis for braises, sauces, risotto... If you have a few fresh mushrooms lying around, or maybe the stems you've saved from another recipe, you can add them in but this is really a great technique to learn for making a stock straight from the pantry.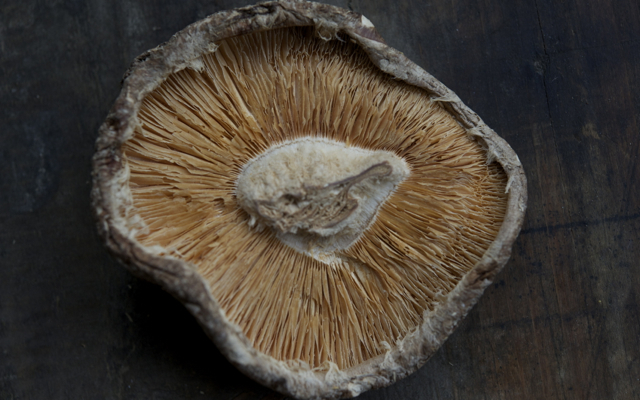 If you haven't cooked with dried shiitakes before, this will be a revelation for you. They are full of glutamates, which translates to that meaty umami flavor. In doing a bit of research for this post (yes, I do that) I learned that you want to look for dried shiitakes that are on the thick side and maybe even have some fissures on the caps. Apparently this indicates they are of a higher quality. You can find them in any Asian market, as they are used in Korean, Japanese and Chinese cooking.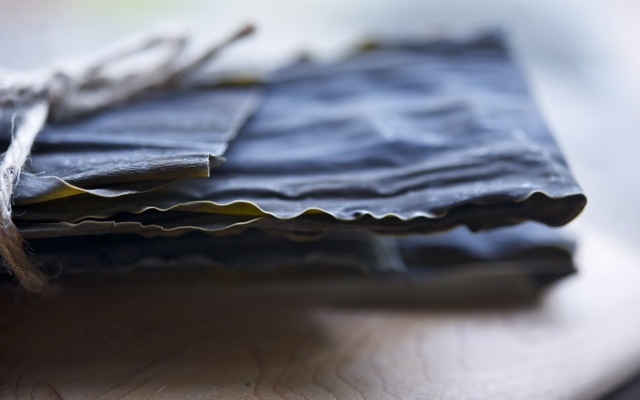 Another umami-rich component is kombu, a kind of giant kelp that is also incredibly high in glutamates. It's optional in this recipe, but I think you will really appreciate what it does for the flavor. Kombu is a key ingredient for many modern chefs working in all sorts of cuisines, because of the depth of flavor it adds to any stock preparation.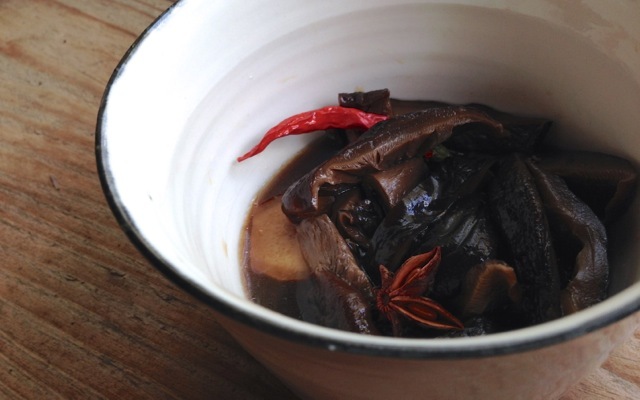 Once you've made the shiitake broth, you can add some cubed tofu, rice noodles and bok choy for a soothing soup—or some chopped celery, egg noodles and cream for something else entirely. Use it to cook beans or poach a fish in it. Make mushroom gravy.
And the "spent" shiitakes? Do what David Chang does at Momofuku and turn them into delectable pickles. It's another take on making lemonade from your surplus of lemons. We all know how satisfying that can be for body and soul.
Have a beautiful weekend and don't forget to leave a comment
here
by midnight on Sunday to be eligible for my special fall giveaway of treats straight from my kitchen!
Shiitake Mushroom Stock
makes 7-8 cups
— 1

yellow onion, thinly sliced

— 4

cloves garlic, crushed

— 2 ounces

dried shiitake mushrooms

— 1/2 teaspoon

black peppercorns

— 1

dried red chile

— 2

whole star anise

— 1

3-inch piece kombu, optional

— 1-2 tablespoons

soy sauce, or more as needed
Pour about 1/4 cup water into the stockpot to start the onions cooking. Add the onion, garlic and shiitakes. Give the vegetables a stir, then cover the pot and cook gently over medium heat for 15 minutes. Add the remaining ingredients, except soy sauce and kombu, and cover with 9 cups cold water. Bring the stock to a boil, then simmer, uncovered, for 1 hour.


Let cool slightly, then add kombu, if using, and allow to steep for 1 hour.


Pour the stock through a strainer, pressing as much liquid as you can from the vegetables. Season with soy sauce to taste.


If you like, reserve the shiitakes to make pickles.



Download Recipe
Shiitake Mushroom Pickles
lightly adapted from Momofuku
— 4 cups

loosely packed dried shiitakes

— 1 cup

sugar

— 1 cup

sherry vinegar

— 1 cup

soy sauce

— 1

thumb-sized knob of ginger, peeled and smashed

— 2

chiles de árbol

— 3

whole star anise
Rehydrate the mushrooms in hot water for 15 minutes or until the mushrooms are soft. Lift them out of the soaking liquid; strain the liquid through cheesecloth or a fine mesh strainer to remove any sand or debris and reserve the liquid. Remove the stems from the mushroom caps and discard. Slice the caps into 1/4" wide slices.


Combine the mushrooms with 2 cups of the reserved soaking liquid, sugar, soy sauce, vinegar, ginger, chiles and star anise in a saucepan. Bring to a simmer over medium heat, then reduce heat and simmer gently for 30 minutes. Allow the mushrooms to cool in the liquid.


Pack the pickled mushroom slices into a quart size container and add enough of the cooking liquid to cover. They'll keep in the fridge for a month or more, but they're ready to eat right away.



Download Recipe