10.11.13
Numbers Game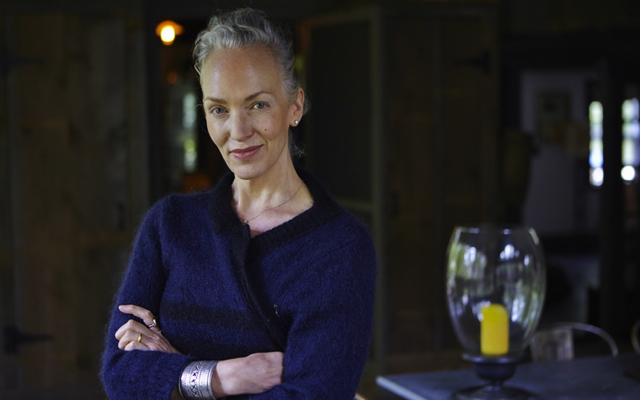 A lot of things converged recently to inspire this post. My friend and colleague Justine Clay, a coach for creative professionals, was kind enough to
feature me
in her new blog series about people over fifty. I also read
this article
in the
Times
. Then I discovered
this amazing project
. And I had lunch with Kristin Perers, creator of
this wonderful blog
. I think no matter what your age, you spend some time and energy dealing with the cultural, physical and emotional repercussions of what that number signifies. Little kids are anxious for the freedom and autonomy that comes with age. Teens grapple with raging hormones and those "awkward" years. The twenties are about experimentation. In our thirties we feel pressure to settle and achieve. (Of course this is all gross generalization, but work with me.) Then things get a bit nebulous. If you have a partner, kids and a career, your forties and fifties must be about that, right? But what if you don't? And what about your sixties, seventies and eighties? Your nineties? (Too optimistic?) Who even talks about those decades? In the culture at large, there is so little conversation about what it means to be vital and creative and truly alive all the way to the end. So much of the focus, especially for women, is on how good we can look for our age. What about our accomplishments, our creativity, our grace, our strength, our sensuality, our talent, our humor?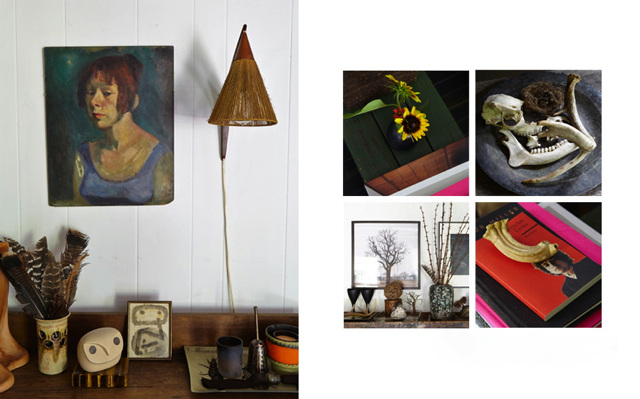 I'm not saying that I'm not prey to this thinking. I spend way too much time plotting about how to get back into my size 6 clothes. But just take a look at Kristin's blog to remind yourself of the myriad wonderful ways that women's beauty evolves. It's nourished by what goes on inside us and that is greatly informed by how we think of ourselves and how we connect with the world. "Use it or lose it" is a rather bullying concept as it relates to muscle mass (albeit true), but I like it better when it's applied to all the insecurity and self-doubt of our younger selves. Let's allow those to atrophy, shall we? Let's live in a world of our own creation, surrounded by all the people and things that support and inspire us.
This goes back to the original tenets of Glutton for Life:
Inhabit a space that inspires you and brings you joy
.
Cover new ground, both real and metaphorical.
(You can find the rest
here
.)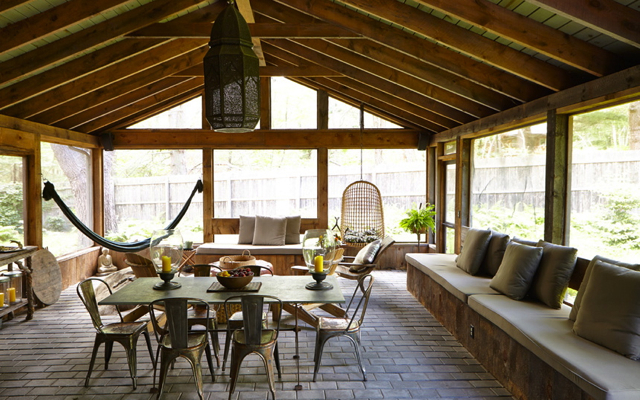 Look around and find women ahead of you in years to inspire you, women who will never be "washed up." (A phrase someone who wrote me recently used to express how she felt about getting on in age in our youth culture.) Women like Alice Munro, who just won the Nobel Prize in fiction. Judy Blankenship, who has built an extraordinary life that straddles two entirely different cultures; read her
blog
and her
book
. Jane Fonda, whose latest
book
candidly explores the Third Act and its potential to bring us greater "
wisdom, authenticity and wholeness." Patti Smith, whose art continues to evolve, to great acclaim. Janet Yellen, who will be the first woman to head the Federal Reserve (though that may say more about Obama, really). They're out there, and how they look is an insignificant part of the real story.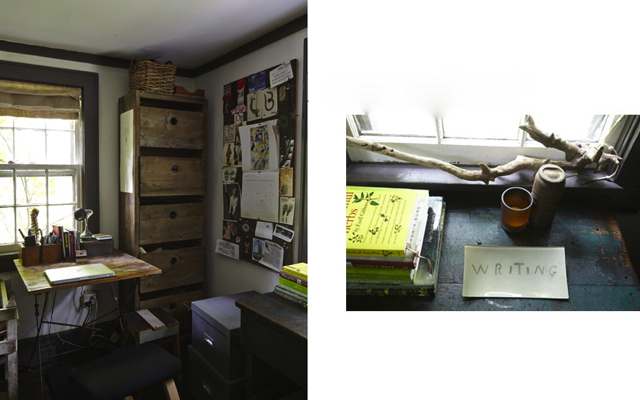 As we age, we gain more insight into ourselves and into the world and, ideally, more time to explore both. All the research indicates that
it gets better
,
for men and women both. Over our pasta-and-wine-infused lunch at Il Buco, Kristin told me how she has given up New Years resolutions in favor of choosing a "theme" to explore throughout the year. Doesn't that sound like fun?! This could involve research, travel, education, experimentation—there are all sorts of avenues for delving into a subject or arena that has long intrigued you. A few suggestions to get the ball rolling: Botany. Friendship. Creativity. Spirituality. Chocolate. (Just remember it has to be a subject deep enough to keep you enthralled all year long.) I am very resistant to resolutions as I feel they set us up to fail, so I am relishing selecting my theme for 2014. It feels a bit personal and I might not divulge any more, though if you show me yours, I may show you mine.
Worried about finding the time? Of late I've given some deep thought to this and I realize that all those expressions—making time, finding time—they really miss the poimt. Time is finite, there's only what there is. What we make are choices. Let this be the moment to prioritize yourself. Your joy, your desire, your curiosity, your passion, your evolution.
By the way, a few things I've been meaning to share with you:
Movies & TV
:
The East,
co-written by and starring the bright and compelling
Brit Marling
;
Orange is the New Black,
on Netflix—the credits alone (accompanied by Regina Spektor's theme song) are worth a watch;
United States of Tara
, also on Netflix (Toni Collette is amazing!); two dark and affecting UK mini-series,
Broadchurch
and
Southcliffe
.
Books
:
The Dog Stars
by adventure writer Peter Heller; the inspiring and beautiful book version of the blog
66 Square Feet
;
Wild
, a bestseller in the confessional vein that I actually really liked. Speaking of which, has anyone read Elizabeth Gilbert's latest novel,
The Signature of All Things
? It sounds promising. Not to mention Dave Eggers' new one,
The Circle
(though if you haven't read
What Is the What
you might want to start there.) And here's
Eater's list
of drool-worthy English-language cookbooks debuting this fall.
Podcasts
: Alex Baldwin's addictive
Here's the Thing
; what I'm calling Fresh Air Light,
The Dinner Party Download
; as always, the cozy and informative
Splendid Table
; and the McSweeney's-esque
The Organist
.
Have a beautiful weekend! xo