7.3.13
Love, American Style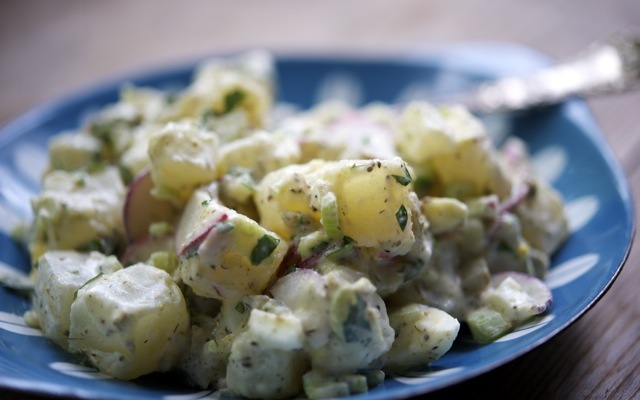 Growing up in Northern California, picnics in the redwoods were a frequent occurence and a tradition on July 4th. We might have barbecued or fried chicken, or my dad might grill burgers and hotdogs, but some things never varied:
my mother's potato salad
and the fresh peach and boysenberry ice cream we cranked by hand.
Cut to 2013, when G and I will take our own picnic to Forestburgh tomorrow. I have a chicken brining in buttermilk, all set to be fried in the morning, and the potato salad is chilling in the fridge. Instead of ice cream, I made these
sour cherry popsicles
, which I hope will hold up in the cooler. We'll take the canoe out on the lake and row over to the waterfall. After all this rain, it's sure to be a surging monster.
We'll
taste freedom and celebrate our independence
—as a nation, as a family, as individuals. For all its many flaws (and I shudder to think of some), I still love our country. It remains a place of
great beauty, optimism and possibility
.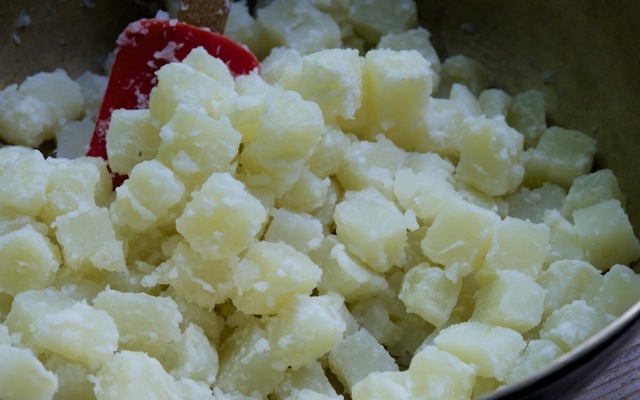 Most countries have a potato salad, but I imagine the mayonnaise is what makes this a classic American version. Russets are the potato of choice here. Follow the directions for cooking them closely, as you don't want them to be mushy. Hot tip: Toss the cooked potatoes with a couple of tablespoons of white vinegar to form a little crust that helps them retain their integrity.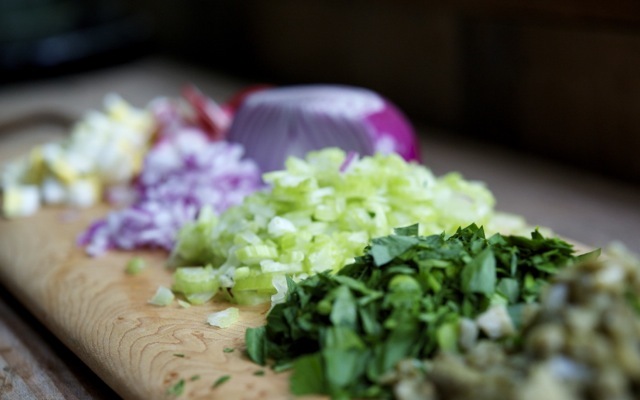 Many recipes for potato salad are light on the vegetables, but my mother always added plenty of radishes, celery, parsley and...black olives! You know, the mild California ones that come in a can? (The ones I used to pop onto all five fingertips and wave around?) I don't stock those in my pantry, so I've omitted them here, but they do make a nice touch.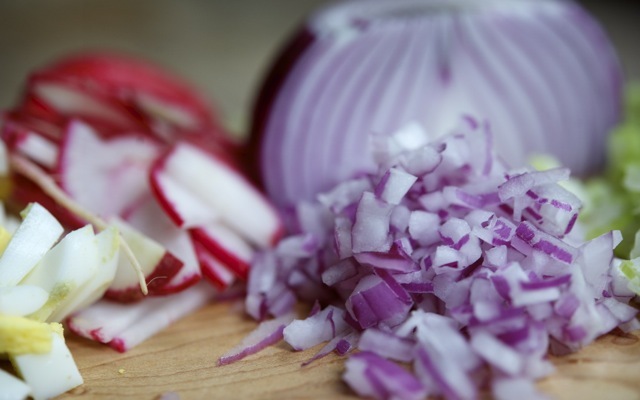 You can substitute scallions for the red onion, but I do like to add some pops of color to this otherwise pale salad. Other possibilities include minced carrot, fennel, fresh peas...but now you're heading toward something exotic.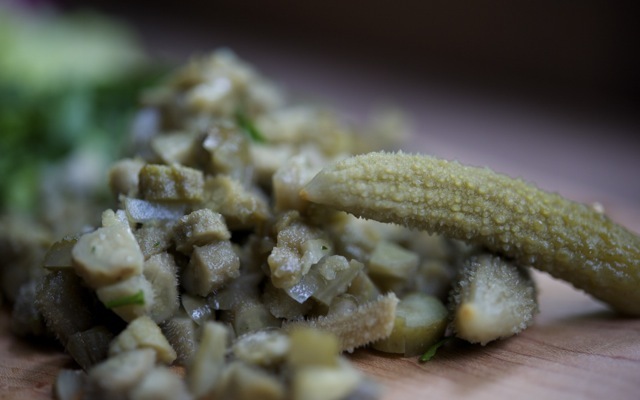 Sweet pickle relish and a bit of its brine is a traditional touch. It adds nice texture and a little contrasting bite. I only had cornichons on hand (still left over from last year's garden bounty!) so I used those, mixing some sugar into a couple of tablespoons of the tart brine to sweeten it up.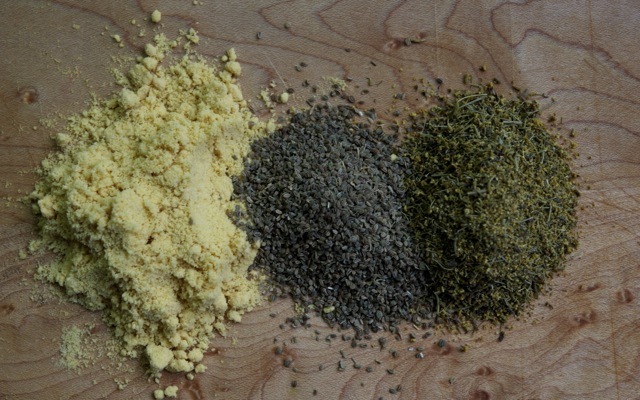 Dry mustard, celery seed and dill pollen bring welcome complexity to potato salad. No dill pollen? Substitute some chopped fresh dill, or just leave that out. It's a very forgiving dish and one that can be customized according to your taste. I probably wouldn't omit the pickle brine nor the hard-boiled eggs—the former adds piquancy and the latter a nice richness in flavor and texture—but it's your call all the way.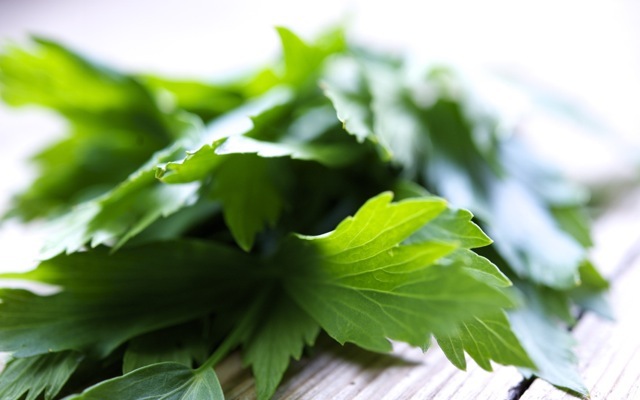 Another option, probably available only to the gardeners out there, is lovage. Along with the chopped celery and the celery seed, this pungent herb adds a third celery dimension that really works. I also used
ramp salt
which boosts the oniony flavor, but lovage salt would also have been great, and plain sea salt is absolutely fine.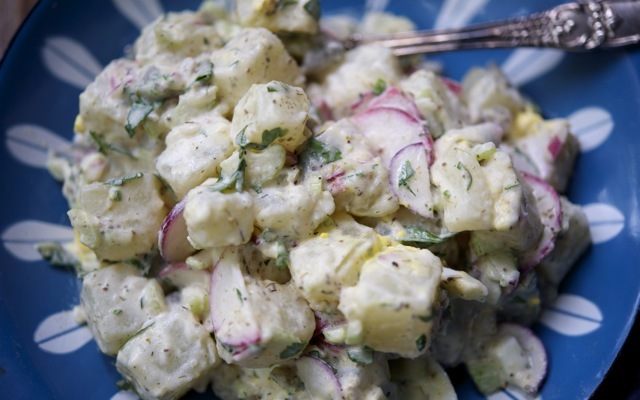 You'll want to eat this potato salad nice and cold. Serving it outside in the heat? Place its bowl in a larger one filled with ice.

Wherever you are tomorrow, I hope you're feeling free, at liberty to enjoy yourself. Much love and Happy 4th!
Potato Salad, American Style
serves 6
— 4

medium russet potatoes (about 2 1/4 pounds)

— 2 tablespoons

distilled white vinegar

— 2

medium ribs celery, finely chopped

— 3 tablespoons

minced red onion, or scallions

— 3

medium radishes, halved and thinly sliced

— 3 tablespoons

minced parsley

— 2 tablespoons

minced lovage

— 4 tablespoons

minced pickles, sweet or sour

— 2 tablespoons

sweet pickle brine

— 1/2 cup

mayonnaise

— 1 1/2 teaspoons

dill pollen

— 3/4 teaspoon

powdered mustard

— 3/4 teaspoon

celery seed

— 1/4 teaspoon

freshly ground black pepper

— 3/4 teaspoon

ramp salt, or plain sea salt

— 2

large hard-boiled eggs, peeled and diced
Peel potatoes and cut into 3/4" cubes. Place them in a large saucepan and add water to cover by 1/2". Bring to the boil and add 1 tablespoon salt, then reduce heat to medium and simmer until tender, about 8 minutes.


Drain potatoes in a colander and transfer to a large bowl. Toss gently with vinegar and set aside to cool for 20 minutes.


Meanwhile, prepare other ingredients. Stir together celery, red onion or scallions, radishes, parsley, lovage, pickles, brine, mayonnaise, dill pollen, powdered mustard, celery seed, pepper and salt.


Using a rubber spatula, gently fold dressing and eggs into potatoes until well combined.


Cover and refrigerate until chilled, at least one hour. Potato salad can be made ahead and refrigerated for 2 days.


If you are serving this outside on a hot day, place in a bowl of ice to keep chilled.



Download Recipe