2.18.13
Inside Story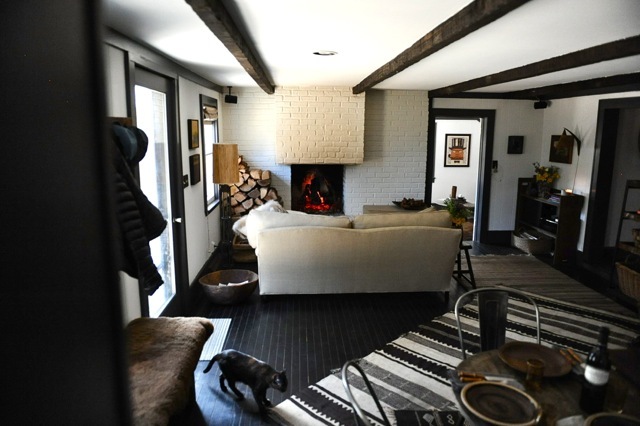 It occurred to me that you never get to see inside our little cottage, aside from a quick peek at the
bathroom
we renovated. We had the white brick fireplace built to replace the wood-burning stove that was here originally. Inspiration came from a Swedish book on fireplaces that I found in the mid-90s in a vintage book store in Illinois and carried around optimistically for a decade. We also stained the floors and ceiling beams a deep espresso brown and gave the walls a coat of white paint. My aesthetic is defnitely inspired by my Northern California upbringing, with lots of earthy colors and organic textures. (I recently received
this book
as a gift and was instantly nostalgic.) Mixed in are assorted works of art, ceramics, elements from nature and pieces collected on our travels, including several Berber rugs from Morocco.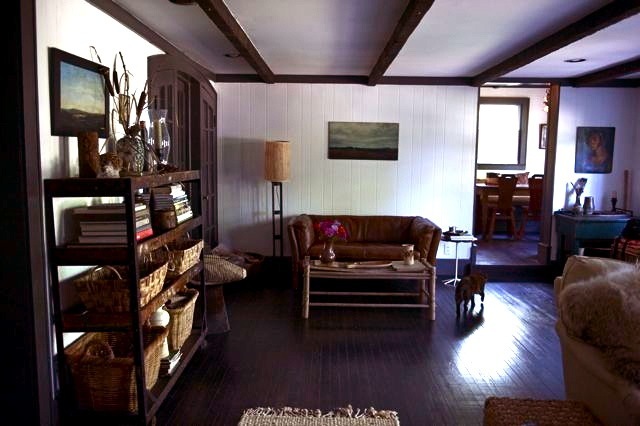 We left our loft on the Bowery to live full-time in what had been our weekend place and, since it house was already furnished, we put all of our other furniture, rugs, dishes, books and art in storage. When we are able to build our house on the lake property we bought in
Forestburgh
, it will be exciting to unpack all this familiar bounty after so many years. In the meantime, living in small quarters—850 square feet, plus a screened-in porch of equal size that lets us spread out in warm weather—has taught me to contain clutter and maximize storage. Now I really appreciate that baskets can be both beautiful and functional.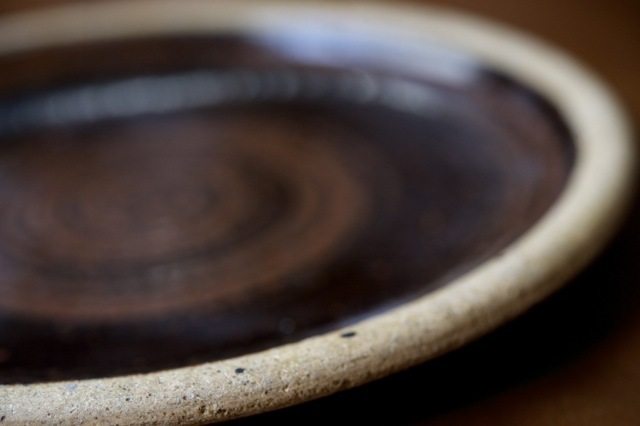 Among my most treasured possessions are my collections of ceramics. Some are vintage, some are made by
this
talented friend, and
this one
. Our everyday dishes are 1970s stoneware from a French potter named Pierre Digan. Over the years, I have tried in vain to find more. There was a brief flurry of activity around this a couple of years ago when, at an
Outstanding in the Field
dinner where they encourage you to bring your own dinner plate as an "icebreaker," a woman down the table exclaimed with delight at seeing mine.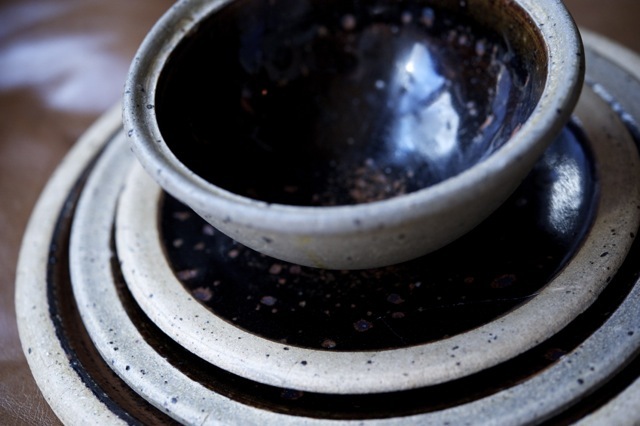 It turned out her father had been the original owner of Pottery Barn and collected pieces from this same French artist. But her brother evidently has a firm grip on them, and so it was a dead end for me. If you ever come across something similar, let me know.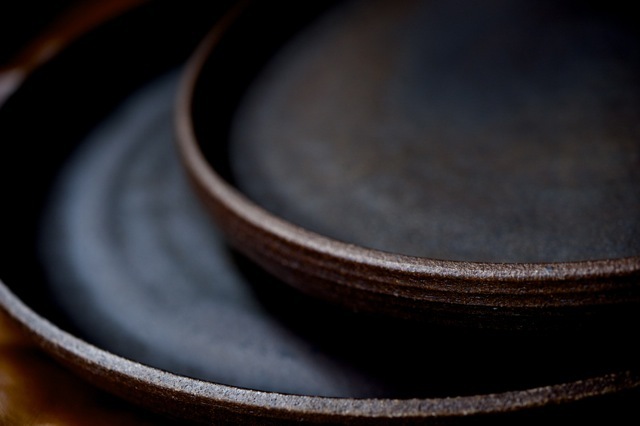 Mirena Kim, a talented
potter
I am proud to call my good
friend
, made me these two gorgeous stoneware platters for my recent birthday. I love how dark and moody they are, minimalist in shape but with a perfect curved lip. They go so well with everything else in my cupboards.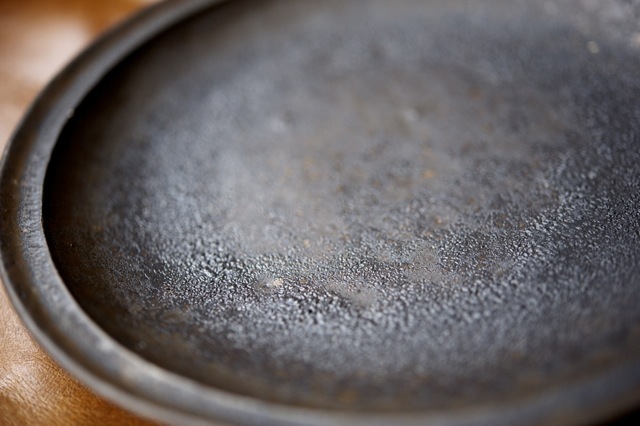 Like this set of plates, which I bought on a witheringly hot day at an outdoor ceramics fair in Kyoto, Japan. They are almost matte with a slight grittiness and the faintest iridescence that takes them from brown to black. I find that dishes really enhance the experience of eating, especially if you consider the interplay of colors and textures. Take the time to feast your eyes.