11.12.12
Here Comes the Sun(choke)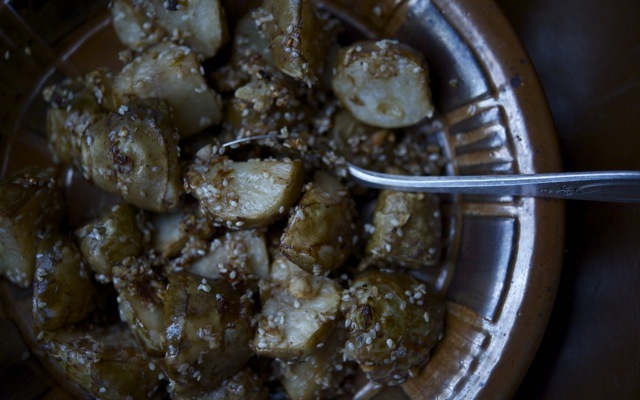 On the heels of the storm, I flew to California for a long-planned and eagerly anticipated retreat at
The Ashram
, a uniquely wonderful haven in the Santa Monica mountains. I had been once before, nine years ago, and so was prepared for the grueling daily hikes, restorative yoga sessions, simple vegetarian meals, extraordinary massages and deeply supportive staff. What I was not prepared for was the hideous chest cold that came on as I stepped off the sub-Saharan plane flight and had me straining for every breath as I climbed steep hills in the unseasonal 90-degree heat. After much struggling and malaise, I simply succumbed and flew home, just two days into the week-long program. Words cannot express the depths of my disappointment. On the bright side, in those brief days, I received some very valuable insights that I'm excited to share with you. (And at the end, there will be a recipe for sunchokes that will help you stop gazing at them in that perplexed fashion once and for all.)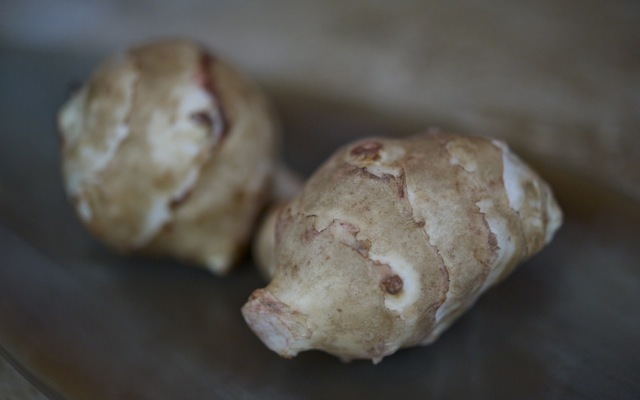 One day after lunch, we had a visit from Billy Merritt who leads the Ashram's nutrition program and whose company,
Infinity Greens
, supplies them with his special uber-nutritious green powder. He made a few recommendations that I have really taken to heart.
*
Walk barefoot indoors.
We're constantly wearing shoes. Our arches never get a workout. This is something we can easily address.
*
Hike up hills.
It's the best exercise you can get. Want to add an upper body workout? Carry hand weights.
*
Eat more greens.
This was not exactly news to me, but somehow it really hit home how vital it is to maximize our intake of chlorophyll. It's the life force. It's the reason we eat plants. Ever notice how we only eat animals that eat plants? It's just another way we're trying to get those nutritious greens, even by proxy. Billy recommends making lots of green sauces, purees and pestos that you can add to your foods. It's a really smart way to condense your greens so you don't feel like you're always munching mountains of leaves. More on this later.
* Cook with butter or coconut oil.
Remember that most oils are quite fragile and so aren't really meant for high heat—this includes olive oil, which you're better off using for salad dressings and to drizzle as a finishing oil. Butter and coconut oil are the best, most nutritious fats for cooking. They taste pretty damn good as well.
* Reject things in boxes and cans.
Wherever possible, go fresh. We know this, right? But it also applies to those boxed nut milks and stocks. Make your own. It's so worth the relatively minimal effort. I just finished a piece on stocks for the forthcoming winter edition of Edible Hudson Valley magazine and it was a great reminder of their infinite nutritional value and superior flavor. If you've ever made your own almond milk, you know that the stuff in the box simply can't compare.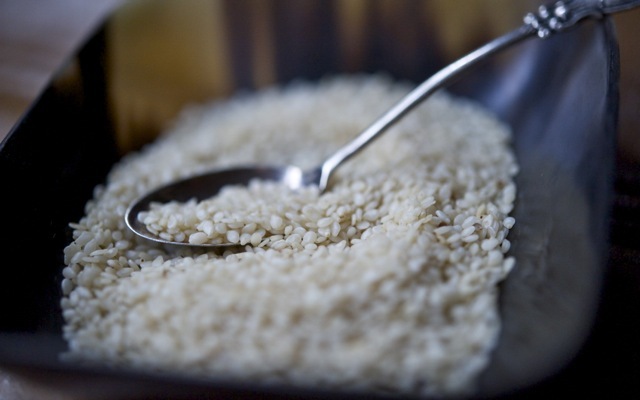 I came home all congested and weak, disappointed in my immune system, down on myself for wasting my precious vacation, but also inspired. I had a kind of epiphany. Here and now, on the cusp of my 50th birthday, I am more passionate than ever about eating only what supports my health. Part of it is vanity: I want the radiant skin and the slim figure. But equally important are the energy, strength and overall well-being that come from caring for yourself in the right way. Exercise is critical. So is finding a way to be happy. But nothing is more vital than what you eat, how you fuel your body.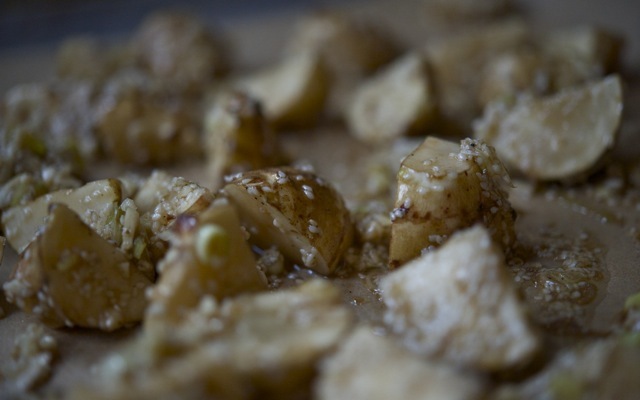 Of course I still have a real passion for flavor. I'm not talking about a Spartan diet, by no means. I love discovering new cuisines, exotic ingredients, the latest restaurants, the hottest chefs. But I'll be focused on making the choices that nourish me best, because no taste can surpass the wonderful sensation of radiant good health. What does this mean in practical terms? More greens. More water. More fresh fruit. More fermented foods. More millet, amaranth and quinoa. No sugar (maple syrup, honey & molasses in moderation). No white flour (rice, teff and coconut flours in moderation). Less meat and only from pastured animals whose provenance is well known to me. More small oily fish (sardines, anchovies, mackerel). Did I say more vegetables?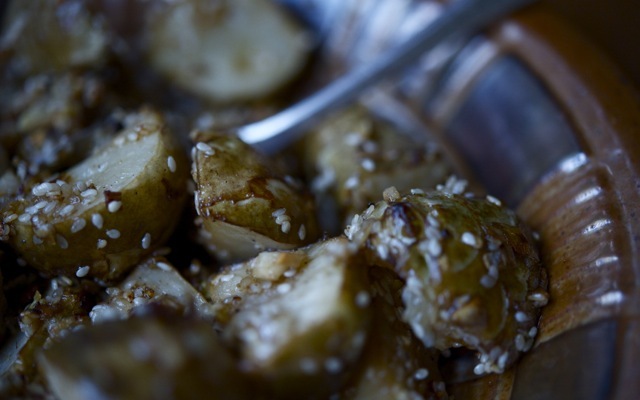 More vegtables means more kinds of vegetables, too. Diversity in your diet is extremely important, so branch out. Jerusalem artichoke—the name is a bastardization of the Italian word for sunflower, "girasole"—also known as sunchoke, sunroot or
Helianthus tuberosas
, has a watery crispness and a subtle, nutty flavor. Tossed with sesame oil, sesame seeds, scallions, garlic and
Bragg's
(an amino-acid-rich substitute for soy sauce made from fermented non-GMO soybeans) and roasted until tender and lightly caramelized, sunchokes make an excellent seasonal choice. Eat this dish hot, along with some brown rice and a pile of steamed spinach dressed with melted butter. Or at room temperature, as I did, as part of a composed salad with soba noodles, pickled ginger, shredded cabbage and daikon radish. Now that's how you nurse a cold.
Sunchokes Roasted with Sesame
serves 4
— 3 cups

sunchokes, in chunks

— 2 tablespoons

sesame oil, or other neutral oil

— 1 teaspoon

roasted sesame oil

— 5

scallions, thinly sliced

— 2

cloves garlic, minced

— 1 tablespoon

Bragg's, or soy sauce

— 2 tablespoons

sesame seeds
Preheat oven to 350 degrees. Cover a baking sheet with parchment.

In a large bowl, toss together all the ingredients until the sunchokes are very well covered. Spread in a single layer on the baking sheet and roast until tender and lightly browned, about 30 minutes. Serve warm or at room temperature.



Download Recipe