3.26.12
Nature Calls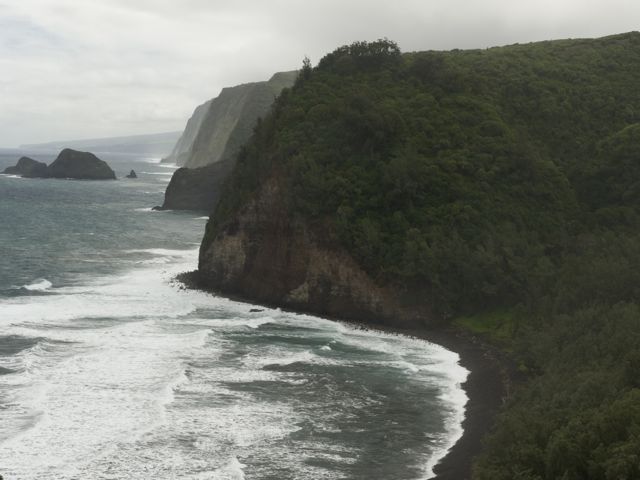 Hawaii's Big Island was full of impressively lush vistas like this one. For the first part of our stay, we were on a wonderful private
ranch
at the island's northern tip, near Hawi. Horses, chickens and a sweet dog roamed the property where our group of six inhabited two separate bungalows. Ours had a hot tub and a resident spider (see below). There were avocado, mango, macadamia, guava and papaya trees and an organic vegetable garden. From our high bed we could look out over blooming violet jacarandas and golden-green meadows to the ocean in the distance. It was heavenly.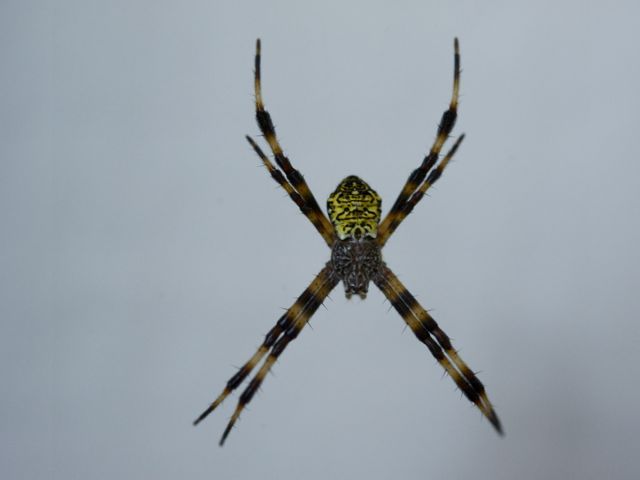 This impressive creature was like a sentry, always hanging around the door to our bungalow. Turns out he's a relatively harmless Argiope Keyserlingi, commonly known as St. Andrew's Cross Spider. He was a great introduction to the many new and interesting flora and fauna we encountered on this trip. In this post, I'm going to share lots of photos of these things. In another, I will tell you about my culinary experiences.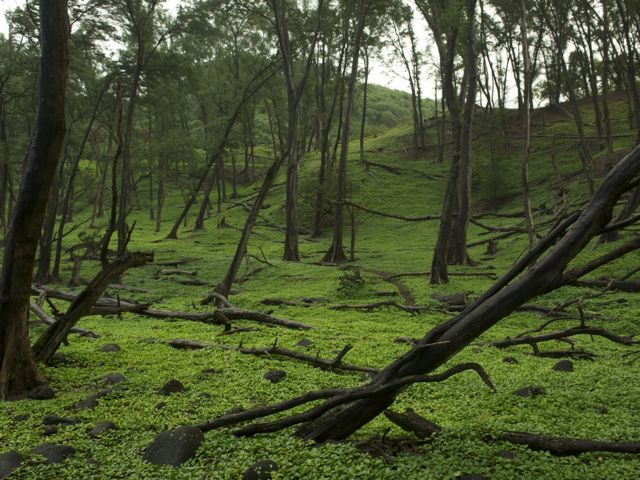 Our first hike was down into Pololu Valley (the view from the top is seen in the first photo above), one of a series of deep valleys cut into the steep coastal cliffs around the Big Island. The weather reminded me a bit of Iceland, in that your are often moving through different micro-climates—now it's foggy, now it's drizzling, now it's sunny and hot. As you can see, it was fairy-tale green with lots of moss, flowers and fruit-bearing trees.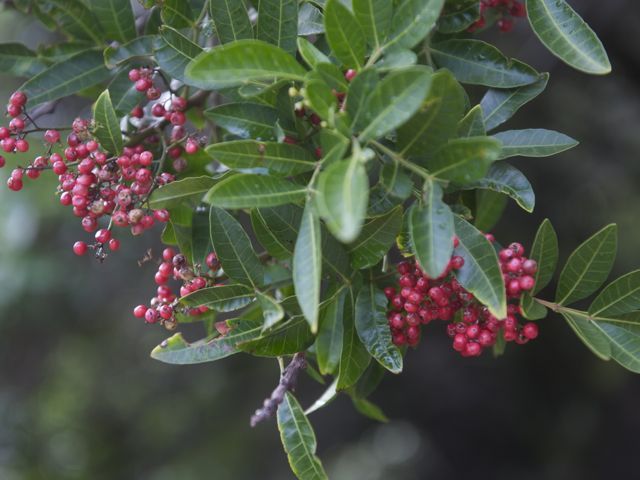 On this trek we came across these pink pepperberries (delicious to eat right off the tree), wild almonds (lots of work to extract) and Indian
mulberries
which, though quite nutritious, emit a forbidding stench (along the lines of Époisses) when ripe.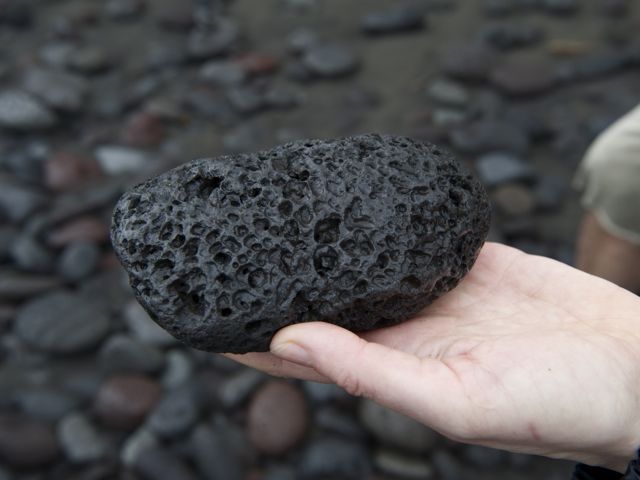 At the base of the cliffs is a black sand beach covered with perfectly round and oval volcanic rocks in an intense palette of blacks, greys and deep reds. Again like Iceland, much of the island is covered with lava in varying states and degrees of decomposition.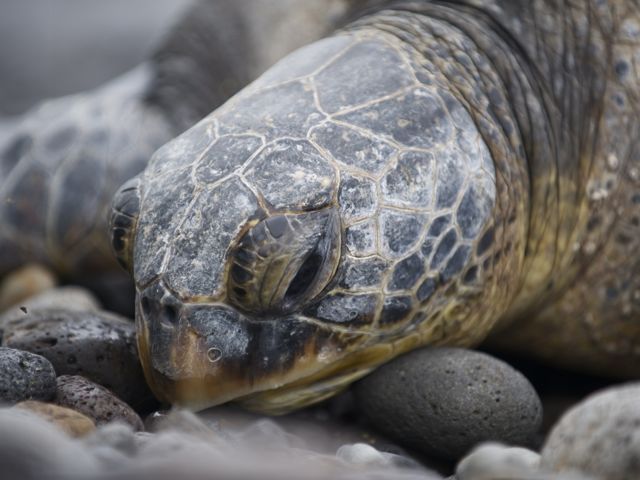 On a different beach, we saw this enormous sea turtle looking very mellow and drowsy. There were lots of kids around, and surfers, and nobody paid this fellow much heed. I was mesmerized by his ancient looks, so prehistoric.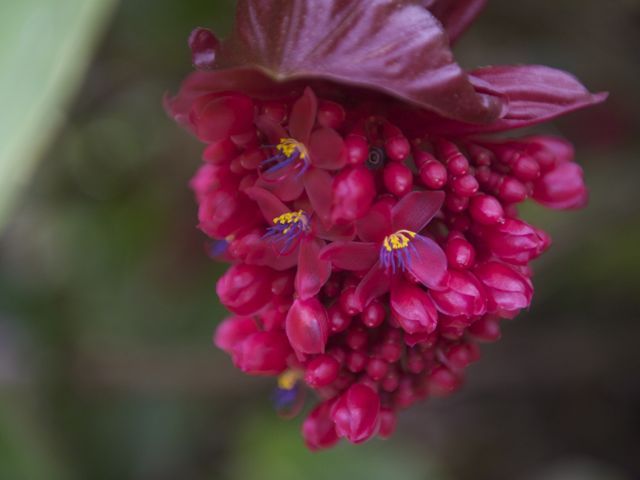 On our way back from the fabulous farmers market in Hilo, we stopped at the botanical gardens and wound our way through this amazing rain forest full of jaw-dropping exotic plants.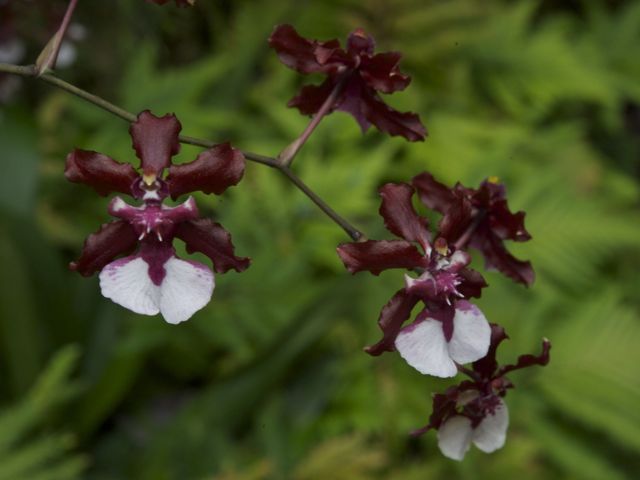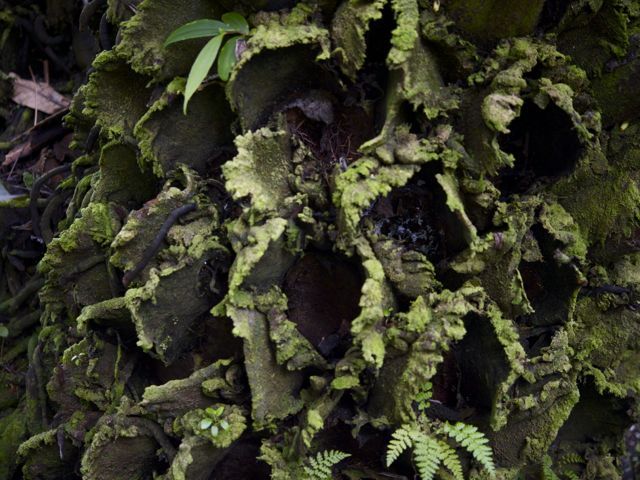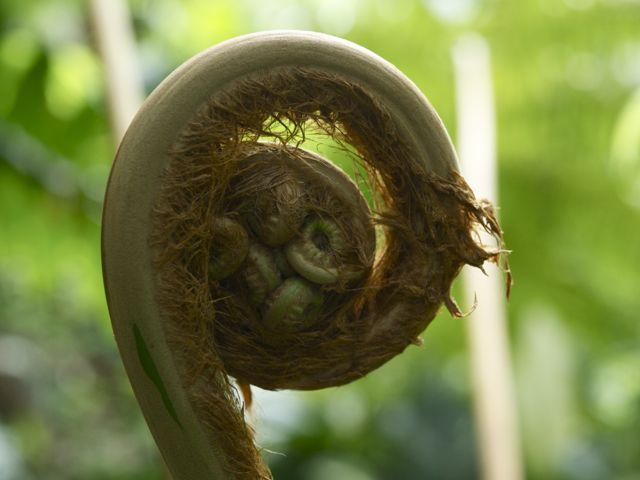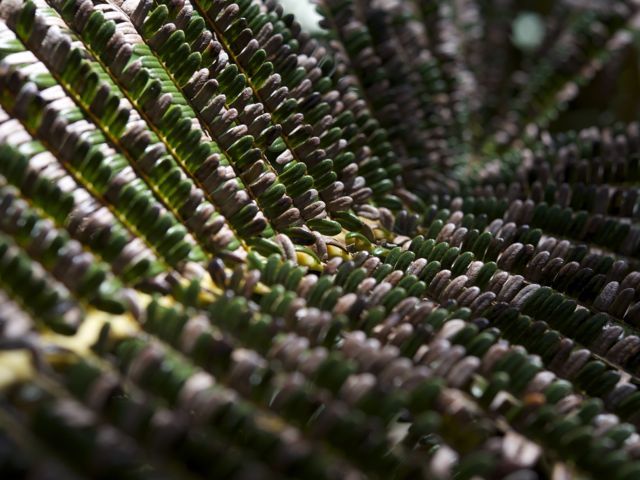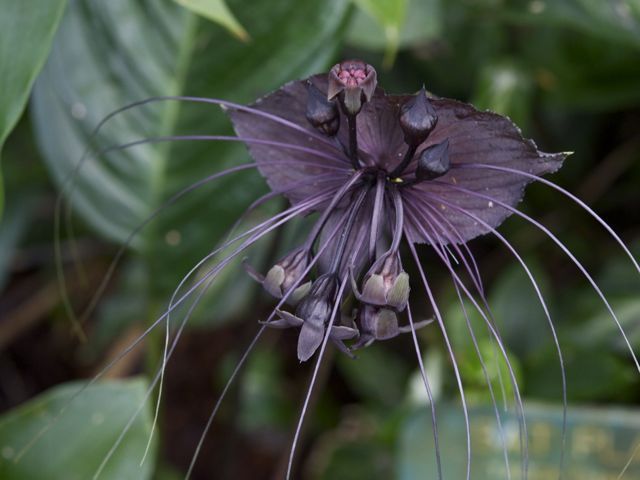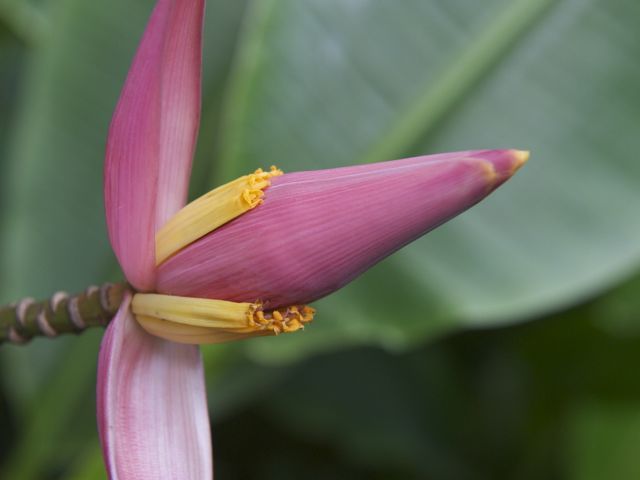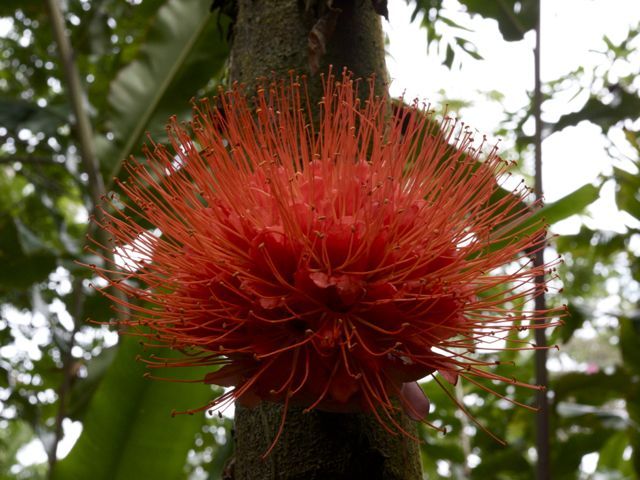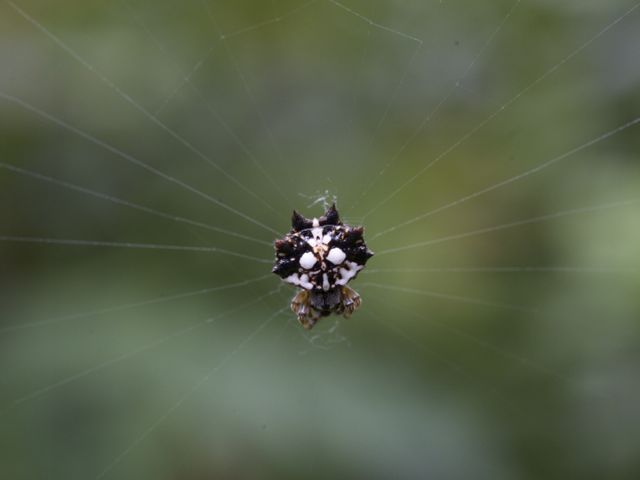 Tons of these spiders were hanging off the eaves of the next house we stayed in. It was a big, 4-bedroom place on the east side of the island, again with a hot tub on the large wraparound porch and sweeping vistas down to the sea. At night, wild pigs rooted around on the lawn for grubs, and the scent of gardenias wafted through the cool air.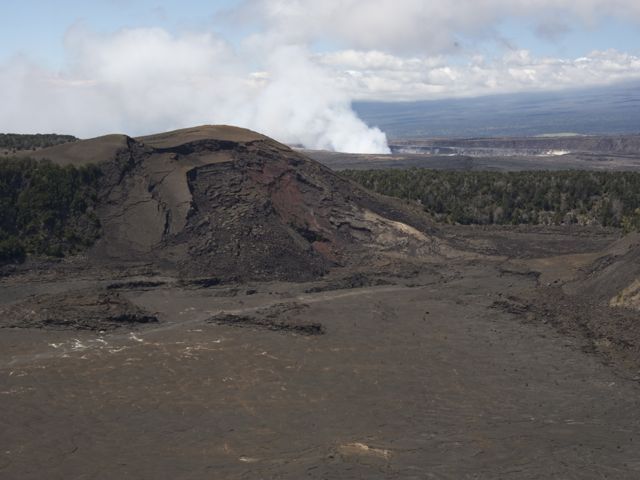 Another outing took us to Volcano National Park, where we hiked down through lush rain forest to this dry lunar terrain encrusted with cracked and buckling lava.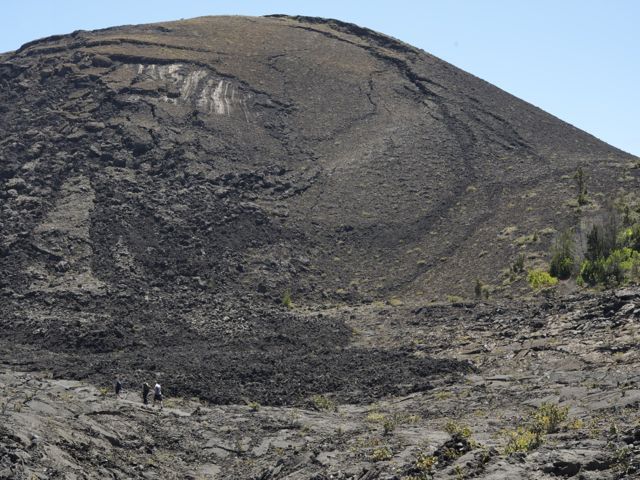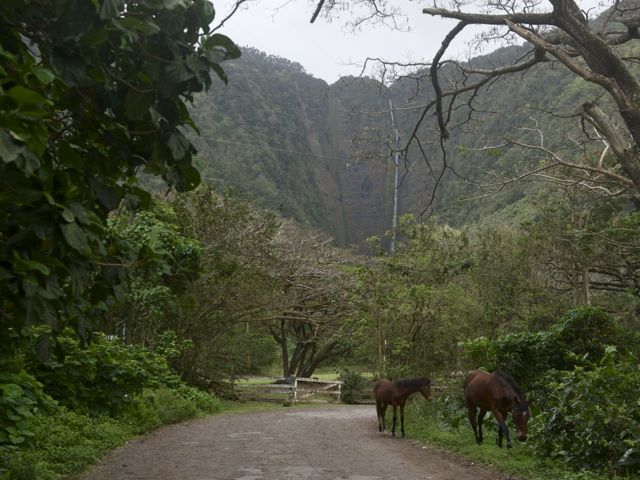 Perhaps my favorite journey was down into Waipi'o Valley, a stunning and pristine valley that was once the permanent residence of early Hawaiian kings. Later, it was populated by many taro farmers, but everything got wiped out by a tsunami in the '40s. Several decades later, a few people trickled back in and began farming taro again, but they live off the grid and it's quite rustic and insular. Wild horses roam there, eating the ripe guavas that fall from the trees. It reminded me of a Hawaiian version of a "holler," and the locals are similarly inhospitable.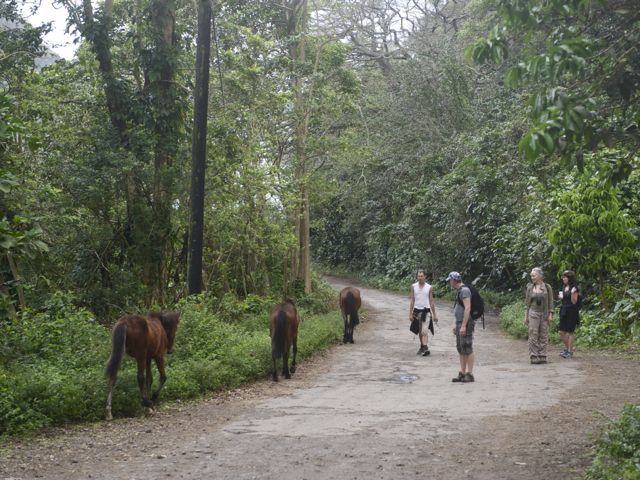 The valley floor at sea level is almost 2,000 ft below the surrounding terrain, and the road that leads down is so steep that it's open only to 4-wheel-drive vehicles. It's the steepest road of its length in the United States and possibly the world. Several large waterfalls fall into the valley to feed the river which flows from the foot of the largest falls at the back of the valley out to the ocean. The shore line is a black sand beach popular with surfers. Our legs wobbled on the way down, and screamed for mercy on the long, arduous hike back up. (Later, we read that, on a bet, Lance Armstrong biked up the hill in 9 minutes.)The Big Island felt like Jurassic Park—an ancient, primal landscape, lush beyond all imagining. A place to be in awe of nature's beauty and power, to feel the salt spray on your face, hear the call of birds and inhale the restorative air, fresh from so much green. It's a trip I highly recommend.