2.16.12
Eastern Promises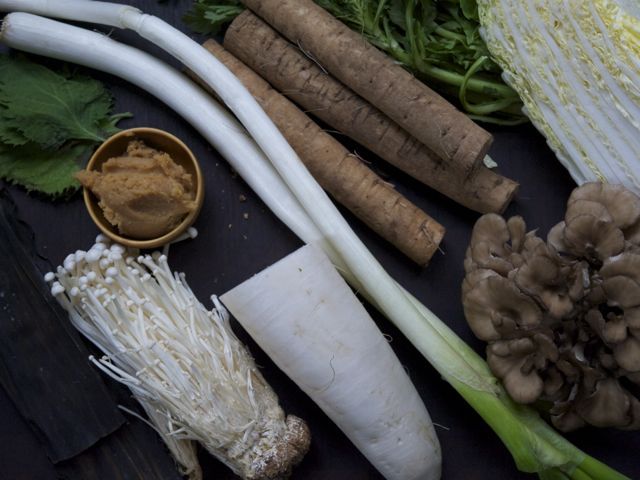 My sister-in-law, who lives in the 'burbs, mentioned to me the other week that she had ventured into a local Middle Eastern market and been thrilled with what she discovered. Most towns have at least one ethnic market—Korean, Mexican, Greek—serving not only its immigrant community but anyone smart enough to take advantage of its wares. They present a fantastic opportunity to do a little armchair traveling, and to expand your cooking repertoire in the process. When I lived in L.A., I found the most amazing Thai market and, with the help of
this
extraordinary book, entered a whole new world of fish sauce, palm sugar, wild lime, sticky rice and green papaya. Of course New York City is like one big ethnic market, but when I want Japanese ingredients, I love to take a trip to Mitsuwa. I've mentioned this enormous Japanese superstore
before
—its aisles of rice, sake and bonito flakes, ramen stalls and red bean confections—but thought I would show you some of my bounty from a recent visit. The store is located in Edgewater, New Jersey, and well worth your time even if all you come away with is an automated rice cooker.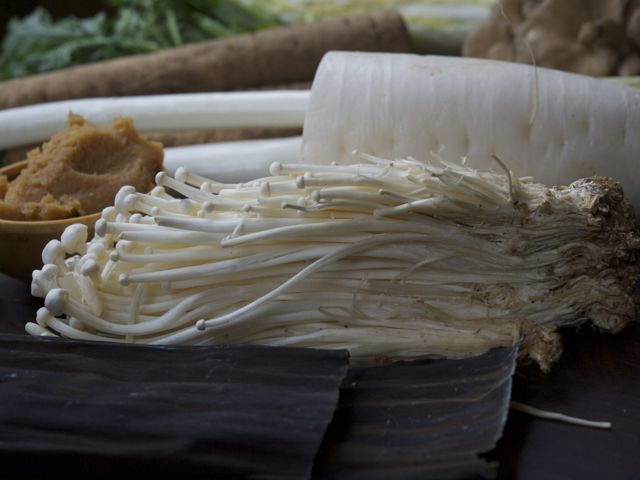 There's a bounty of mushrooms to choose from, including enoki, fresh and dried shiitake, hedgehog, maitake, shimeji and more, and many of them organic. The produce is all impeccable, though nowhere close to what you see in Japan, where fruit and vegetables are pampered, fetishized and curated beyond belief.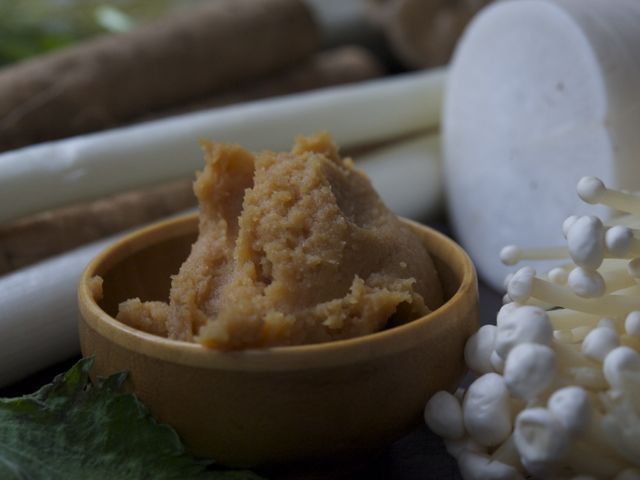 Naturally the miso selection is extensive. Go expecting to be confused and overwhelmed, and don't expect anyone to help you. Consult a few recipes ahead of time and make a shopping list, so you don't wander aimlessly. Even if you don't plan to cook Japanese, there are so many interesting ingredients and prepared foods that will interest you.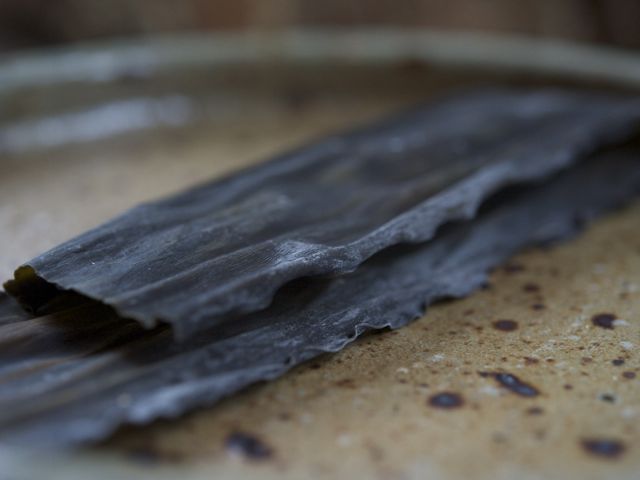 Everything you need to make dashi, the stock that is the backbone of all Japanese cooking, is available there, including various grades of kombu (giant kelp) and bonito flakes, the sawdust-like dried and shaved fish that adds such a wonderful smoky taste. Kombu is a superfood, full of marine nutrition and packed with glutamates that add amazingly savory umami impact. Add a 4" strip of it when cooking a pot of beans, as its amino acids help soften them and make them more digestible.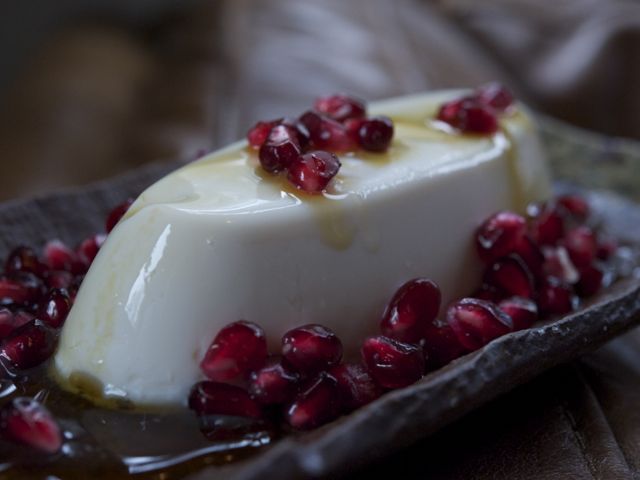 My favorite new find? This delicious surfboard-shaped tofu. I was attracted to the packaging and then read on the label a suggestion that it be eaten with maple syrup for dessert. Sold. It has a rich, creamy texture and a mild, soothing flavor. All for only 60 calories. I drizzled mine with
this
and never looked back. I think I'm turning Japanese. I really think so.