12.26.11
Fête Accompli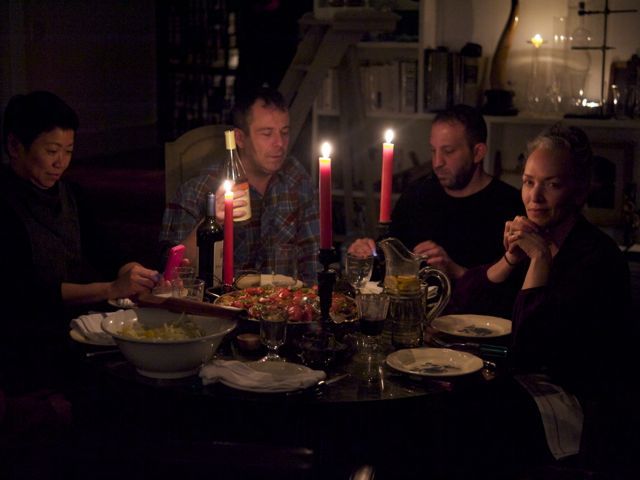 'Twas the night before Christmas and we were invited to spend it at Beaver Dam. You may remember it as the gorgeous house to which we fled last winter during the DBR (Dreaded Bathroom Renovation). Or perhaps you recall an impromptu potluck there about which I
posted
this fall. For Christmas Eve it had been splendidly decked out for the season, lit by candles and smelling of pine and woodsmoke from a blazing fire. Such hospitality! Dear friends, delicious food and wine, beautifully wrapped presents: it was an outpouring of love.I awoke this morning to learn of a terrible
tragedy
that befell a family on Christmas morning, and I feel it is even more crucial to appreciate the good times we have together. This time of year is an especially good opportunity to express to your loved ones how much they mean to you. Don't wait.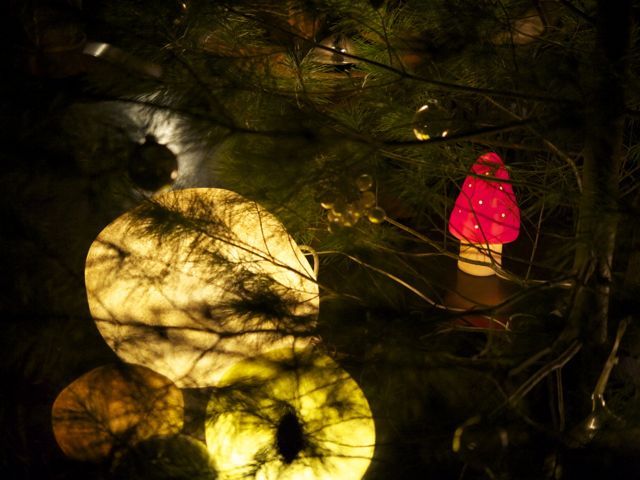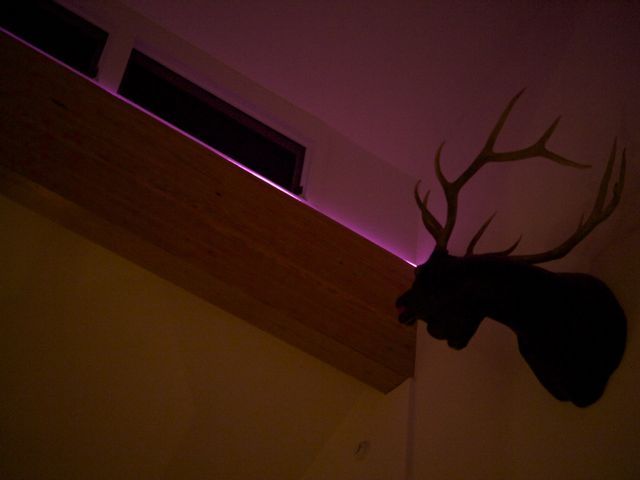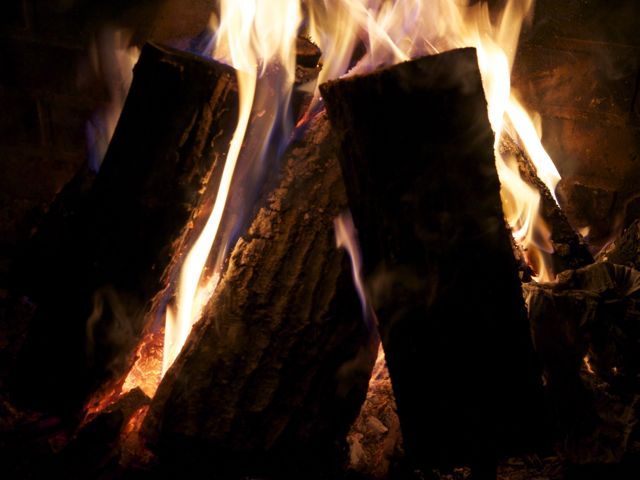 As you can see, there is no lack of drama in the decor at Beaver Dam. The owner is an antiques dealer and has an eye for the unusual (and the amusing). The "deer" head, above, is enormous, made of leather and mounted near the top of the 30-foot ceiling.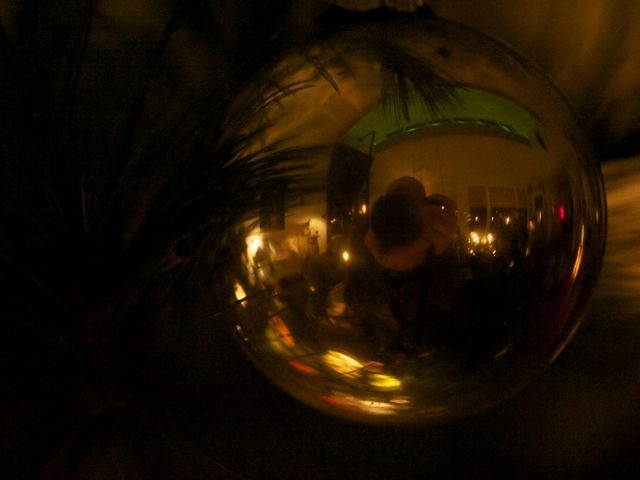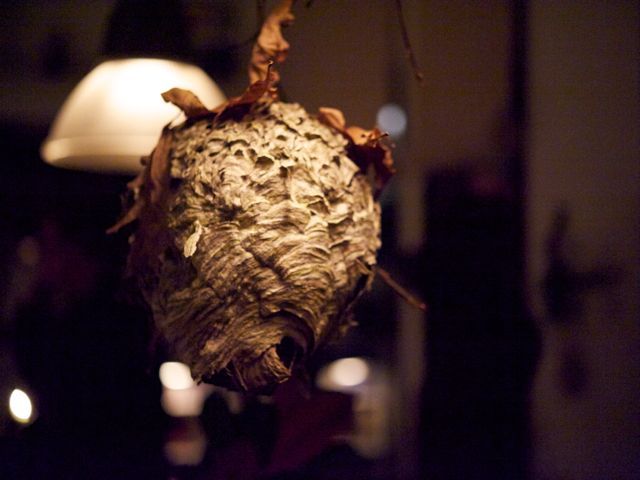 Elements of nature are everywhere in the house, from the white pine Christmas tree cut down on the property to this wasps' nest hanging from a light fixture.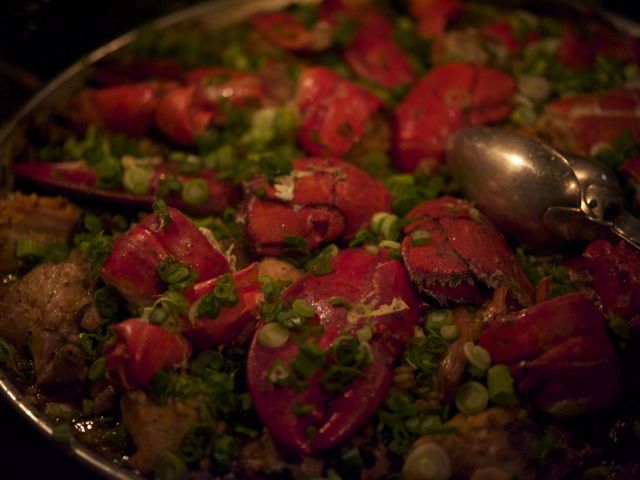 The centerpiece of our grand feast was this gorgeous lobster paella, color-coordinated for the holiday, of course. It's from a recipe by Spanish chef José Andrés, with wonderful layers of flavor from a spicy sofrito and rich, red-pepper infused stock.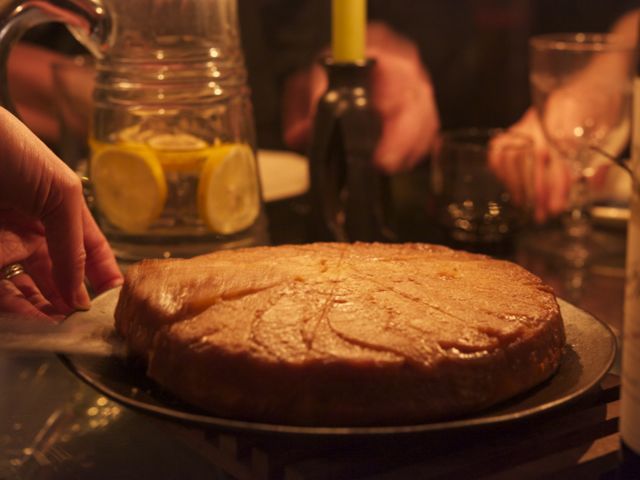 For dessert, there was pear upside-down cake with black walnut ice cream (recipes coming later this week).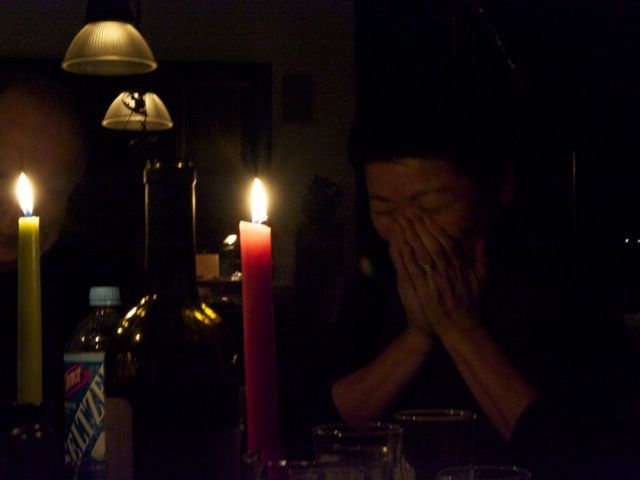 It was a perfect evening for seven lucky friends, relaxed and indulgent. The only thing missing was the snow.On Christmas morning, my true love gave to me: diamond earrings and a dehydrator. What did you get?