11.22.11
Kernel of an Idea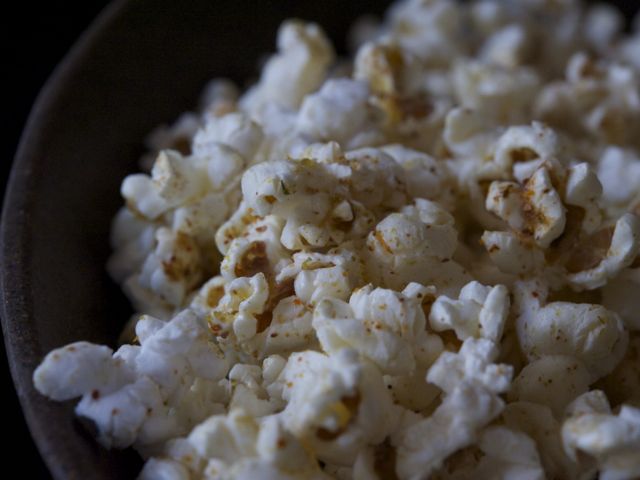 The time between when the turkey goes in the oven and when you actually sit down to eat it stretches before you like a yawning chasm of temptation. It's virtually impossible not to ruin your appetite with all the snacks there just to "tide you over." A crudité platter with some sort of dip doesn't have to be a vain attempt to steer people away from the cheese (
this
is a great option), as anything that crunches tends to appeal greatly. That said, you might want to offer a big, healthy and very satisfying bowl of
kale chips
that even the kids and your very picky father-in-law will enjoy. And a recent post on
this
lovely blog reminded me of the joys of popcorn, especially when spiced with something as intriguing as shichimi togarashi, the piquant Japanese spice blend. You can find it in Asian markets and sometimes Whole Foods, and
here's
a recipe for making your own. Of course you can season your popcorn any way you like: sea salt and malt vinegar; rosemary and lemon zest; chile salt; cinnamon sugar; cumin and coriander, etc etc. The point is it's quick, easy and cheap but still quite delicious and it won't weigh you down (unless you wind up eating the whole bowl).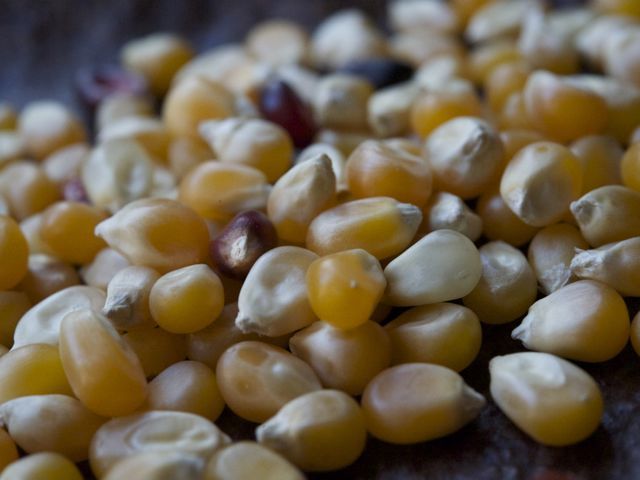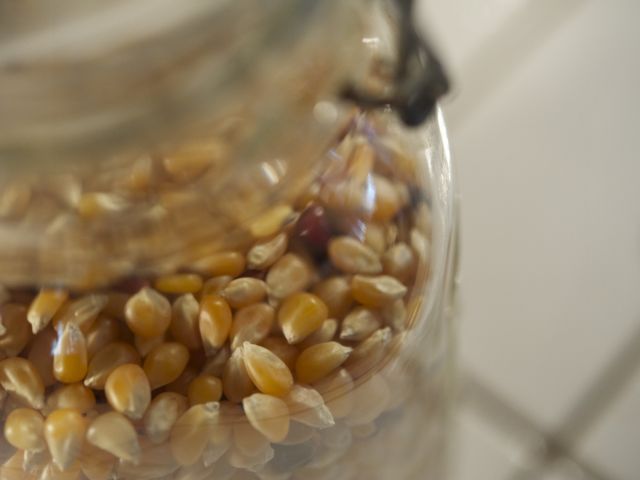 You can pop your corn in the microwave, but I'm not really an advocate of cooking with those rays, and I don't have one myself. I use a deep copper skillet with a lid and the following technique which turns out perfectly popped, fluffy kernels each and every time.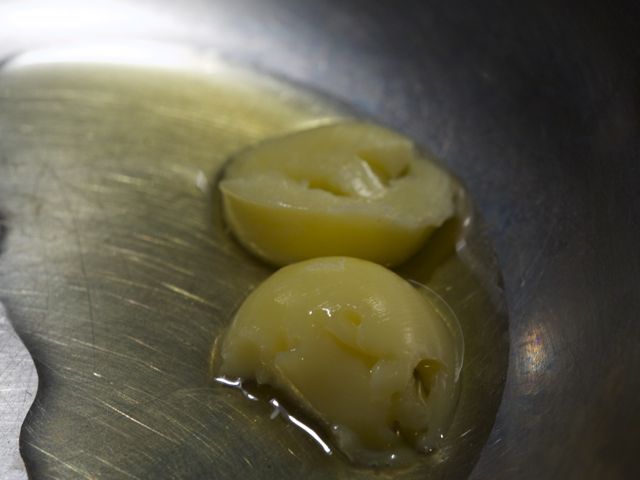 You can't really pop corn in butter as it will burn, but if you have
ghee
, that wonderful Indian clarified butter, it's perfect for the job. Otherwise, most any oil will do—excluding nut oils, which are too fragile—like grapeseed or peanut. (My next project is to experiment with popping corn in duck fat!) Simply place the oil and a few kernels of the popcorn in the skillet over medium-high heat. When the kernels pop, pour in the rest, put on the lid and remove from the heat for 30 seconds. Then return to the burner and cook, shaking the skillet frequently. You will need 2 potholders or mitts, as when you shake you will hold the skillet handle with one hand and the lid on with the other. When the corn stops popping, you are done.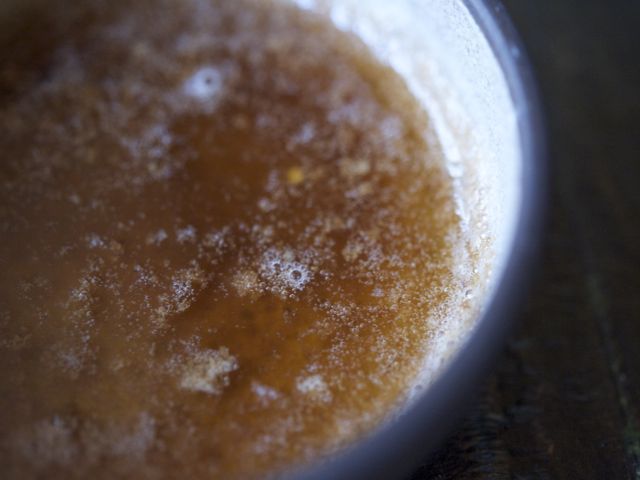 Of course never one to leave well enough alone, I like to drizzle my popcorn with a bit more butter—and why not make it brown butter? The French call this beurre noisette because it has such a distinctly nutty color, aroma and flavor (noisette means hazelnut in French).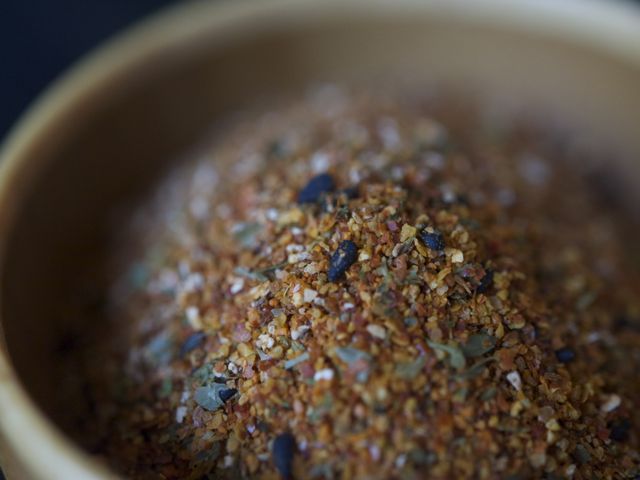 This extra butter also helps the spices cling better so your popcorn is more evenly coated. Shichimi togarashi usually contains red chile, Sichuan pepper, orange peel, black and white sesame seeds, hemp seeds, nori and sometimes ginger. The Sichuan pepper leaves a mild tingly feeling on your tongue that is delightful.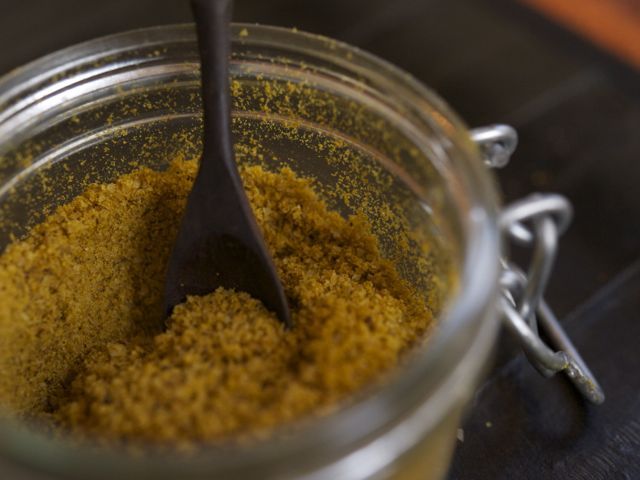 You'll notice, though, that it's missing a salt component, so you'll want to add either a coarse sea salt or some sort of flavored version. I used this gorgeous curry salt that a friend gave me as a gift, but you could make your own or buy some,
here
.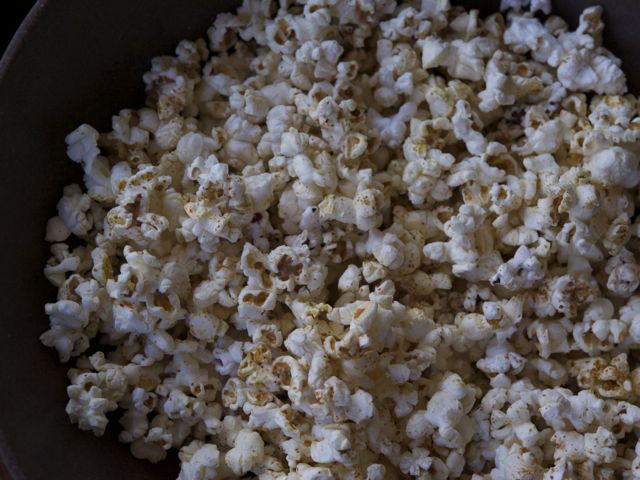 Popcorn: it's not just for the movies any more.
Spiced Popcorn
makes about 8 cups
— 2 tablespoons

unsalted butter

— 2 tablespoons

ghee

— 1/3 cup

organic popcorn kernels

—

shichimi togarashi, to taste

—

curry salt, to taste
In a large heavy skillet (for which you have a lid), heat the ghee and 3-4 kernels of corn over medium-high heat. When the kernels pop, add the remaining ones, put the lid on and remove the skillet from the heat for 30 seconds. Return to burner and cook, shaking frequently (hold the lid!), until the corn stops popping, about 4 minutes. Remove the lid right away, being careful of the steam that emerges.


Meanwhile, heat the butter in a small skillet over medium heat until it browns and emits a nutty smell. Remove from heat and set aside.


Toss popcorn with brown butter and add several pinches of shichimi togarashi and curry salt, tasting as you go.


Serve warm or at room temperature.



Download Recipe