11.11.11
Chai Wallah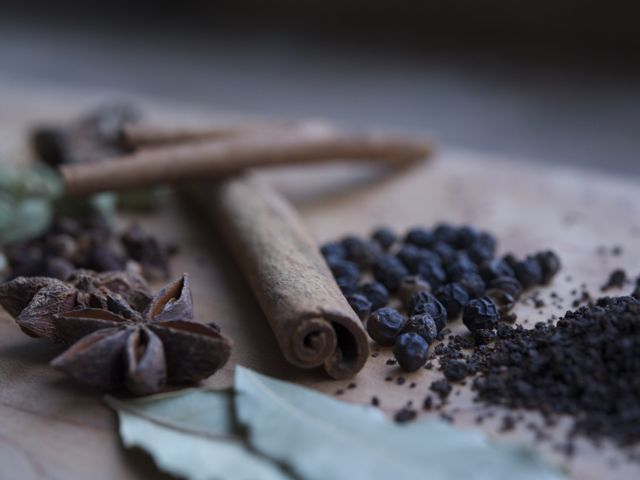 I would so love it if I had a fabulous little chai wallah to come around every morning bringing me tea. I got pretty spoiled on my honeymoon in India, especially when we were staying at
Aman-i-Khás
in Rajasthan, on the edge of the Ranthambore National Park. We went on safari every morning, setting out before dawn in open Land Rovers in the hope of glimpsing a tiger. In the frigid dark we would be handed hot water bottles and camel's hair blankets, and upon our return, in the stone patio now flooded with sunlight, we were greeted with steaming cups of masala chai. (For a more in-depth explanation of chai, visit an earlier post,
here
.) I'm writing about it again now because this is the time of year I really begin to crave it. It's full of such a wonderfully warming mix of spices and if you make your own, you can customize a blend that emphasizes what you love best. In India, masala chai is made with strong black tea and assertive spices like clove, fennel, ginger and pepper. The Kashmiri version is made with green tea and often includes more subtle flavors like almond, cardamom and saffron. I'm enjoying mine so much these days thanks to the raw cow's milk I brought back from Vermont, but it also tastes delicious with almond or hemp milk.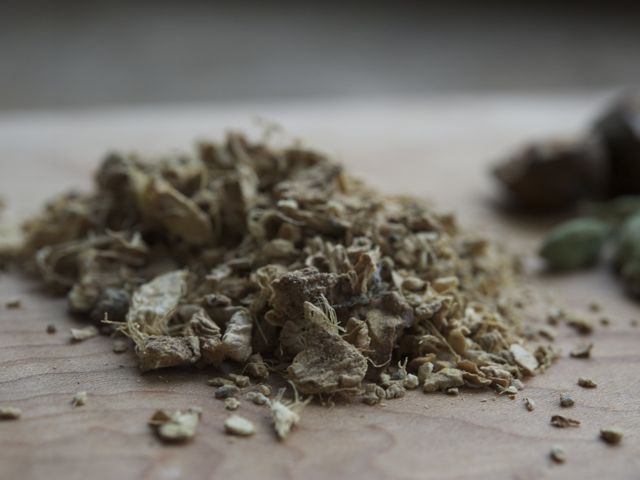 Although powdered ginger is fine, I found this dried ginger in the tea section, and I really like how it works in my masala chai mix. Its flavor comes alive when steeped in liquid.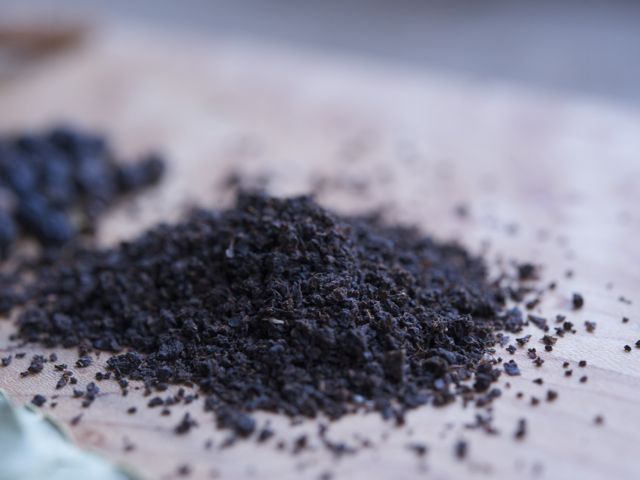 Assam is a bold black tea with a rich, malty taste; it's commonly used in blends like English Breakfast. Indians tend to use it in granule form to make masala chai. It's pretty easy to find this way and looks something like instant coffee granules.
Here's
a mail-order resource. If you prefer a decaffeinated version, I suggest you substitute a good quality rooibos, the African bush tea which also has a pleasing malty flavor.I like to think that my chai helps to engage my
qi
(chi)—the life force that is stimulated by the heat in spices including ginger, cinnamon and pepper. It nourishes me, body and soul, and it gives me strength to face the day. By the way, happy 11.11.11! Don't forget to look at the clock at 11:11 and make a wish!
Laura's Masala Chai
makes about 3/4 cup
— 16 tablespoons

Assam tea granules

— 10

whole cloves

— 18

green cardamom pods

— 2 tablespoons

dried ginger

— 4

cinnamon sticks

— 2

bay leaves, crumbled

— 1 teaspoon

fennel seeds

— 5

star anise

— 2

whole nutmeg

— 1/2 teaspoon

freshly ground black pepper
One at a time, place the cardamom, cinnamon, star anise and nutmeg in your spice grinder and process briefly so they are just broken up and not finely ground. Place them in a bowl and add the tea, ginger, crumbled bay leaves, fennel seeds and ground pepper. Mix well. Store in a sealed glass container.


To make a cup, you can use a combination of water and any milk you like, or just straight milk. Place it in a small saucepan and stir in 1-2 tablespoons of your masala chai. Heat gently until just steaming. Strain into a mug and add your sweetener of choice. I like jaggery (an Indian sugar) or honey best.



Download Recipe