10.6.11
Dancing the Night Away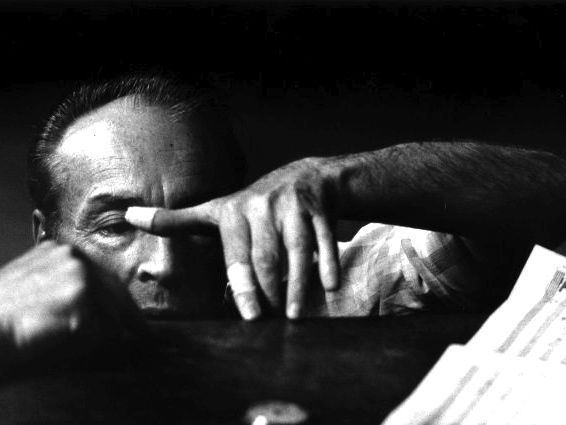 It's nearly impossible to take advantage of everything New York City has to offer:
Central Park
,
the Frick
,
Smorgasburg
,
the Highline
,
Barney Greengrass
,
Eataly
,
the Apollo
, Broadway,
Chelsea Market
, the gallery openings, the cocktail bars, the amazing boutiques—I get overwhelmed just thinking of it all. Despite weekly visits, now that we no longer live in the city, I feel as though I have fallen woefully behind. There is so much I simply can't see and do; maybe I have time to read about it, maybe not. So when G surprised me with tickets to New York City Ballet, I was absolutely thrilled. I wanted to start the evening with an early dinner at
Boulud Sud
(Daniel's latest), but it was fully booked and we were downtown anyway, so we had a quick (delicious) bite at
Otto
. (Mario was there—in his orange clogs, natch.) And then it was up to Lincoln Center, to the David A. Koch Theater (yet another robber baron buying respectability), and
Jewels
, a work in three parts choreographed by the legendary George Balanchine, seen above.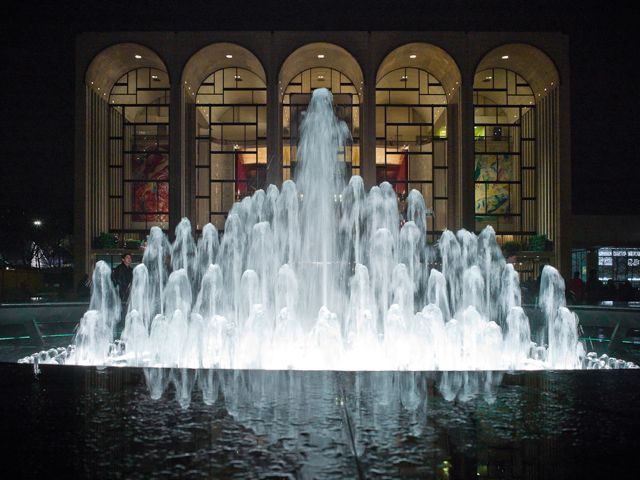 I grew up regularly attending the symphony, theater and ballet in Santa Cruz, San Francisco and Madrid. My older sisters had both left for college by the time I was 11, so my parents took me with them quite often when they went out. I can still vividly see my father sitting in a darkened theater, his glasses off, eye closed, one hand like a visor across his face and the other, warm and dry, holding mine. He experienced music with a great intensity. When he was a child growing up in New York, his divorced mother took in boarders, and one of them was a prompter for the Metropolitan Opera who would play music constantly. He gave my father a nickel every time he correctly guessed the composer. Needless to say, my dad had an encyclopedic knowledge of classical music.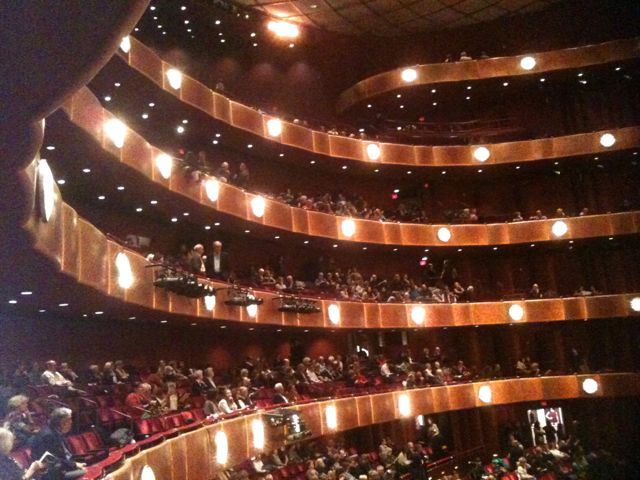 The theater is a magical place of anticipation and wonder and emotion and awe and revelation. There's nothing like that moment when the lights go down and the curtain rises.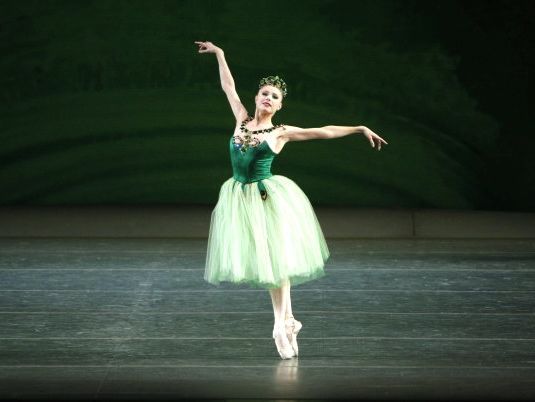 The sets, lighting and costumes were lovely and very vividly colored. The dancers were incredible—so lithe and graceful, effortlessly airborne. I've heard that ballerinas subsist on lettuce and diet soda, but I prefer to think of them nibbling rose petals and sipping dew (not Mountain Dew). The music to the first section, Emeralds, was by Gabriel Fauré.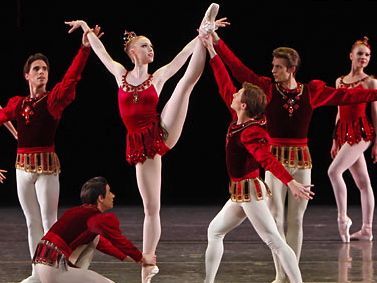 The second piece was Rubies, featuring the amazing
Teresa Reichlin
. At 5'9", she is tall for a ballerina, and her legs are just spectacular. She seems very strong, almost athletic, and dances with a great zeal and fresh sexuality. This music was by Stravinsky.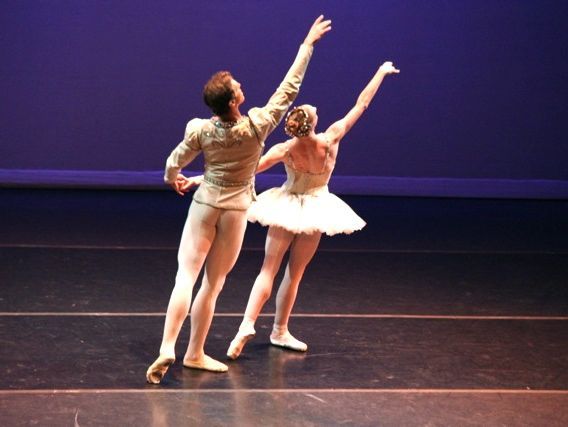 A last-minute change was announced for the final piece, Diamonds: Charles Askegard stepped in to replace Jonathan Stafford. Mr. Askegard recently
announced
he is retiring from the ballet, so the audience gasped in delight. Reader, I am deeply ashamed to admit that G and I snuck out at this point, anticipating a rainy 2-hour drive upstate and wanting to make it home before midnight, at which hour our carriage tends to turn into a pumpkin...