10.5.11
French Kiss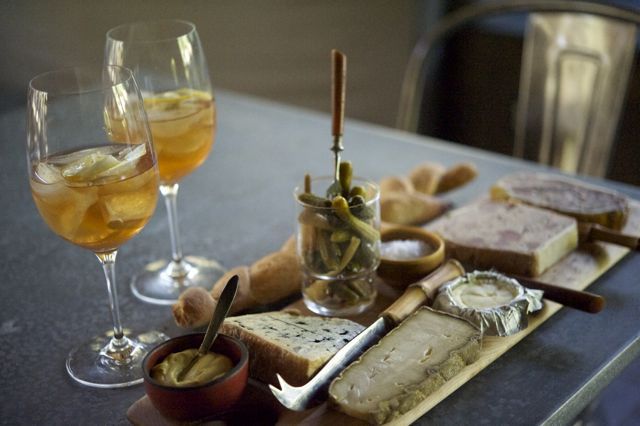 The Rat brought the boat alongside the bank, tied it up, helped awkward Mole safely ashore, and swung out the picnic basket. The Mole begged to be allowed to unpack it all by himself. He took out all the mysterious packets one by one and arranged their contents, gasping Oh my! Oh my! at each fresh surprise. from "The Wind in the Willows" by Kenneth GrahameWould it shock you to know that the word "picnic" actually derives from the French word "pique-nique"? It dates all the way back to 1692, although I imagine this was a tradition that first began with Joe Caveman gnawing on a wooly mammoth bone while perched in some bucolic spot far from the reach of the saber-tooth tiger. Whether pique-nique is actually based on the verb piquer (to pick or peck), with the rhyming nique meaning "thing of little importance," is in doubt; the Oxford English Dictionary says the word is of unknown provenance. This fresh-air practice reached a new height of popularity after the French Revolution, when royal parks opened to the public for the first time and the newly enfranchised citizens chowed down on hallowed ground. As much as I love to spread a blanket in a meadow, there's also something to be said for staging a picnic at home—on your own lawn, on the living room floor, or even (gasp) in your bed! All you need are a big, beautiful cloth, extraordinary fixings and the right companion.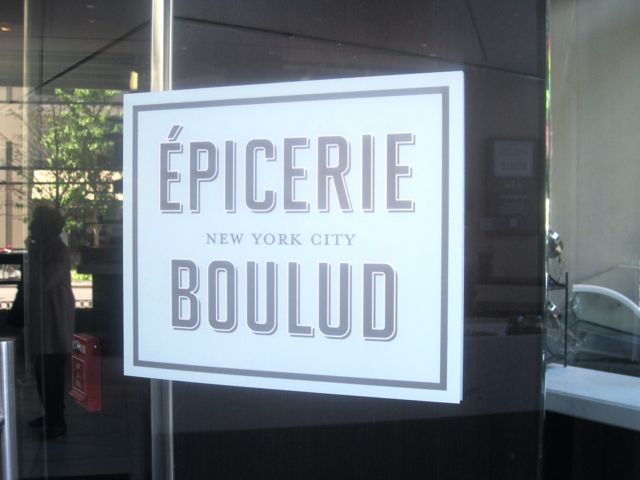 I was inspired to orchestrate just such an indulgent afternoon after a recent visit to Daniel Boulud's newly opened Épicerie Boulud, across from Lincoln Center in Manhattan. Under Executive Chef Jonathan Kinsella, who has moved over from the adjacent (and equally marvelous) Bar Boulud, this mostly-takeout market offers housemade charcuterie from Aurelien Dufour (who trained with award-winning charcutier Gilles Verot), plus artisanal cheeses curated by Saxelby Cheesemongers and renowned affineur Hervé Mons. In the evening there is a tiny oyster bar, serving wines by the glass. Delicious breads, pastries, light dishes and a selection of treats and condiments are always available. It ain't cheap, but you can't really be eating like this all the time anyway.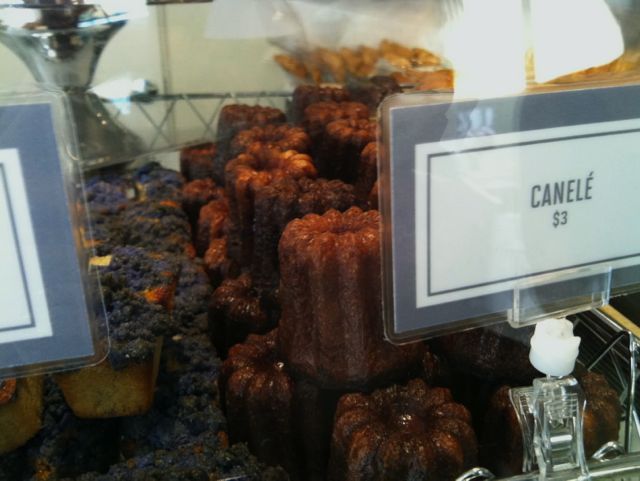 The patisserie case is stuffed with classics of the French cannon, including pristine éclairs and—my favorite—canelés, heretofore only to be found at Balthazar. Never had one? Looking a little like a tiny, elongated bundt cake, this specialty of the Bordeaux region has a tender custard center and a thick caramelized crust. Incroyable.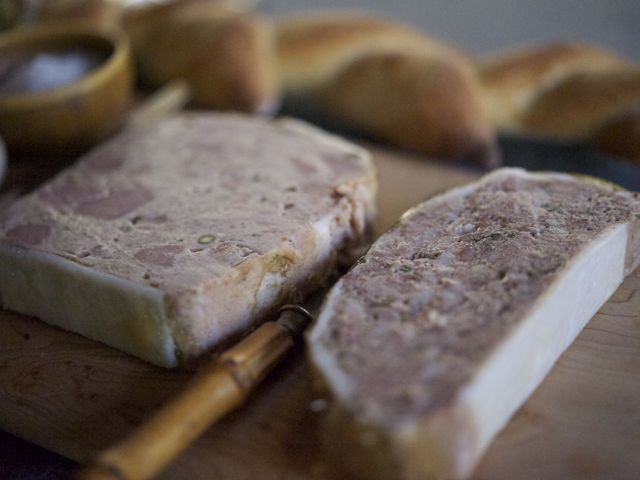 From the 7-hour-braised lamb terrine and the
fromage de tête
(head cheese) to the classic
paté de campagne
and amazingly flavorful
jambon de Paris
, the charcuterie is universally excellent. With a few pats of French butter, a freshly baked baguette and a couple stinky cheeses, you'll be in heaven. Oh, and don't forget the Champagne, prosecco, rosé or
vin d'orange
.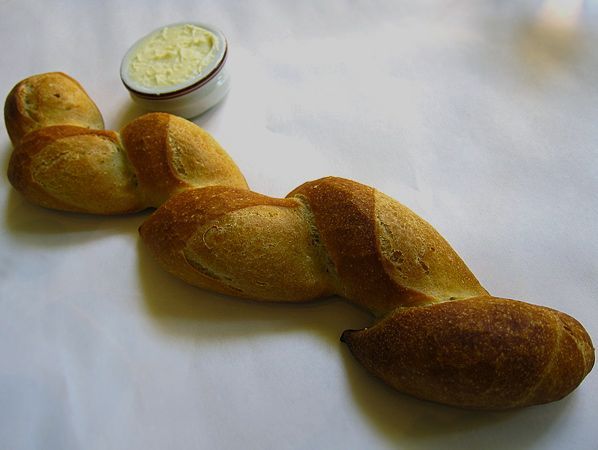 May I suggest an epi baguette? This classic artisanal French bread is made from a series of interconnected rolls that looks like the flower of a stalk of wheat (known as the epi). It's popular for picnics because it's easily pulled apart into individual portions without making a huge mess. (Especially handy if you're eating in bed!)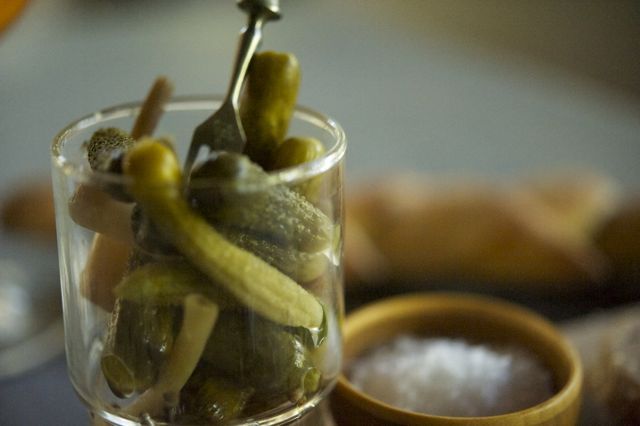 One final essential component to a meal like this is pickles of some sort. Cornichons are the classic choice. French for "gherkin," these tiny pickled cucumbers are the perfect tart, crunchy counterpoint to all that rich, gooey goodness. Pickles, especially the naturally fermented kind, help break down fats and aid in digestion. Thus we eat relish and sauerkraut with hot dogs, kimchi with Korean bbq, pickled ginger and daikon with fatty sushi—and cornichons with cheese and paté!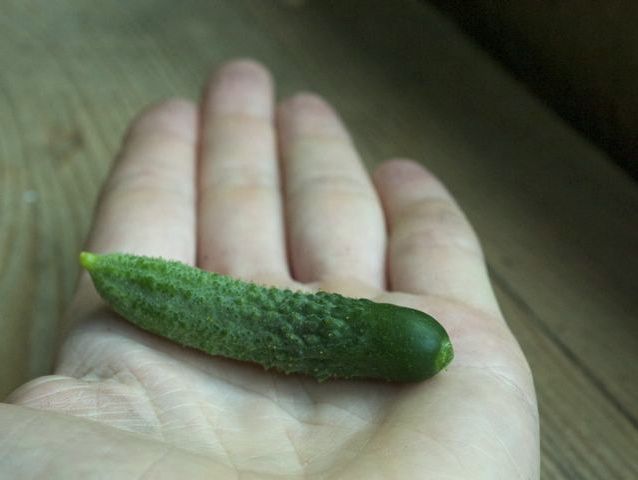 We grew our own gherkins this year. They are covered with little spines that you brush off, and what's left is an enjoyable nubbly texture. I made a big jar of brine and threw in whatever came off the vine on a daily basis. As far as this "recipe," you can vary it to your heart's content, using whatever herbs and aromatics you like. The pearl onions are optional; they're a hassle to peel but sometimes you can find them already prepared in the frozen foods section. Try these with a cup of gherkins or a pound, and experiment with the flavorings and salt. Taste the brine to adjust seasoning; it should be salty and tart, but shouldn't make you wrinkle up your face and choke.
Cornichons (Pickled Gherkins)
—

fresh tarragon

—

yellow mustard seed

—

pink peppercorns

—

chiles de árbol

—

pearl onions, optional

—

sea salt

—

fresh gherkins

—

white wine vinegar
Rinse gherkins and gently rub the skins with a tea towel to remove any spines.

Pack into a clean glass jar with a generous amount of sea salt, a large handful of peeled pearl onions, a couple of chiles de árbol, some pink peppercorns and mustard seed, and a few sprigs of fresh tarragon. Fill jar with white wine vinegar.

They'll be ready in a week and keep for months in the fridge.



Download Recipe