7.8.11
Pop Culture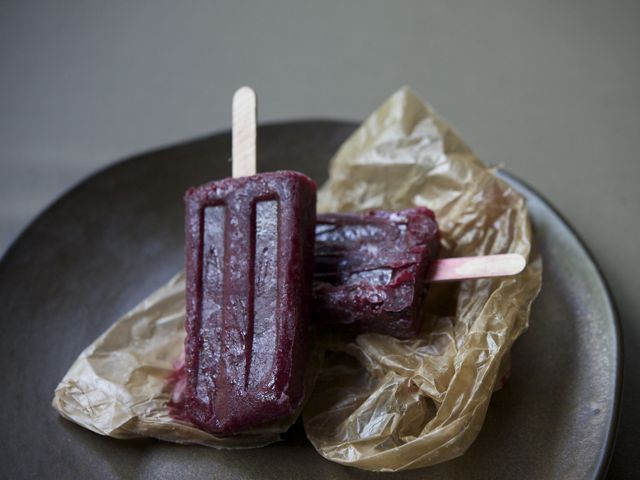 On this very day last year, I was also writing about
popsicles
. Strange synchronicity. Although thoughts do tend to turn that way when the mercury soars and fresh fruit abounds. The thing about popsicles is that they are SO EASY to make. Frozen liquid, that's all they are. So you could puree bananas with almond milk and caradamom. Or blend coconut water with fresh blueberries and mint. Or even juice some carrots with a little ginger and freeze that. Willing to turn on the stove? Cook strawberries with honey and a dried ancho chile. Puree it then freeze. You don't really need a lot of involved recipes to make popsicles. Your imagination and what's in the fridge can be your guide. That said, Fany Gerson's new book
Paletas
(Spanish for popsicles) is quite handy. From yogurt with berries to apricot-chamomile to mezcal-orange, she'll steer you toward original combinations, many of them quite adult. Not that you won't feel like a kid again when you're slurping something sweet and icy from a stick.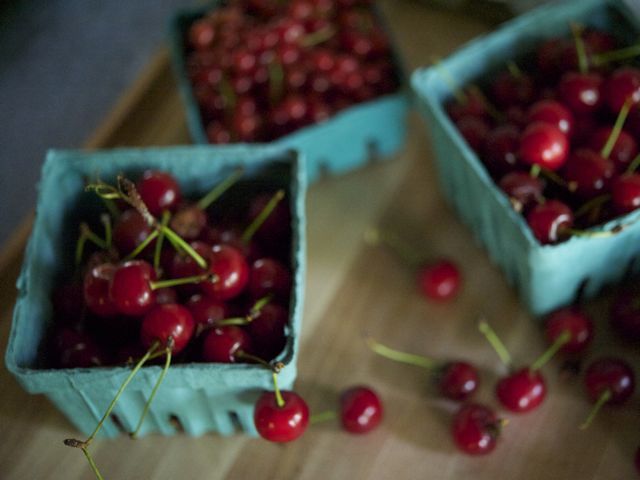 Have you just brought home some sour cherries from the farmers market? A popsicle is the perfect vehicle for them. (Or maybe a
clafoutis
, but that's a different post.) Pit them, cook them with some sugar and a spritz of lemon juice. Puree them to a nice, chunky consistency and pour them right into your
molds
.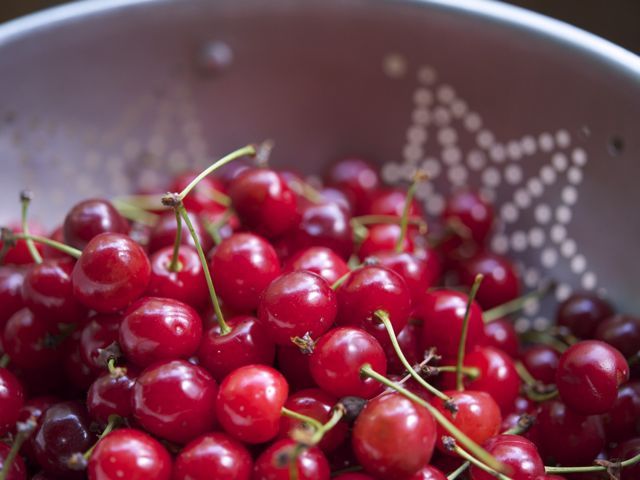 If you want to keep some sour cherries for later in the season, the best thing to do is freeze them. Wash them, pit them and then spread them on a parchment-lined cookie sheet you can pop into the freezer. Once solid, slip them into a ziploc bag. They keep well like this. You can also cook them with sugar, puree them and freeze that in a plastic container.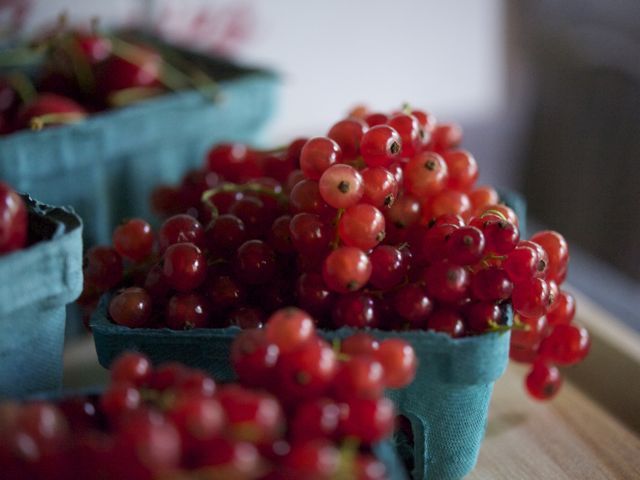 Red currants are also at the farmers market now and are wonderful for syrups, jellies and, yes, popsicles.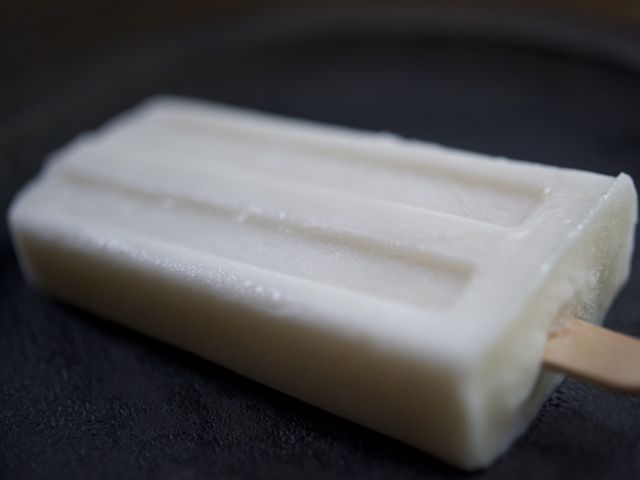 Don't forget to experiment with less expected flavors. Lightly sweetened cucumber juice with lime and mint makes a fantastically refreshing popsicle. I made purple plum with ginger and cinnamon, and blueberry-raspberry-mint for our 4th of July party, both of which were quite popular, especially with the junior set.
Blueberry-Raspberry-Mint Popsicles
makes about 10
— generous pinch

sea salt

— 2/3 cup

sugar

— 1 1/2 cups

water

— 2 1/2 cups

fresh blueberries, divided in half

— 2 1/2 cups

fresh raspberries

— 1 tablespoon

fresh lime juice

— 1 tablespoon

fresh mint, finely minced
Place the raspberries, half the blueberries, water, sugar and salt in a heavy saucepan over medium heat and cook until well broken down, about 10-15 minutes. Cool slightly then puree in a blender or food processor. Pour through a fine mesh strainer, pressing firmly against the solids. (This step is optional but it strains out the seeds which really makes for a more pleasant experience.)


Place liquid back into saucepan with remaining blueberries. Cook over medium heat, using a wooden spoon to break up the whole blueberries. When you have a slightly chunky consistency, remove from heat and cool. Stir in mint and lime juice.


Pour mixture into your popsicle molds, snap on the lid and freeze for about an hour. When the popsicles are slightly firm, slip in the popsicle sticks. I find this helps position them correctly and prevents slippage. Freeze until solid, at least 5 hours, and preferably overnight.



Download Recipe