6.30.11
Cukes Galore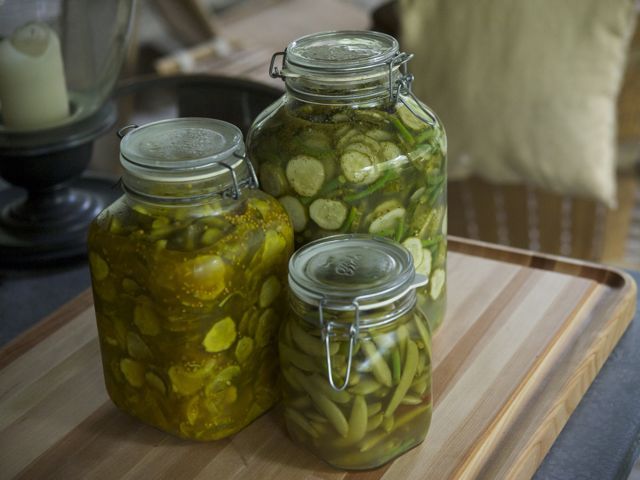 The weather upstate has been so strange and variable—an early heat spell, followed by cold, then way too much rain and not enough sun—that there has been disappointingly little progress with the plants. The mint patches are lush, the shiso, sage and lemon balm are doing well, and the first squash blossoms have appeared, but the cucumbers have scarcely put out a few tendrils. New Jersey has been luckier, however, and there were already piles of newly picked Kirbys at the farmers market in Union Square last week. I bought about 8 pounds in preparation for our annual pulled pork fest on the 4th. Pickles are essential for barbecue! They're a traditional counterpoint to all that fatty meat, and really aid in its digestion. You may remember from last year that I make both
dill
and
bread-&-butter
chips. The dills are lacto-fermented, which means all you have to do is slice them up and put them in a jar with salt and whatever spices you like and let them sit on the counter for a few days. Nature will do the rest, creating the right natural bacteria to give your pickles their requisite tang.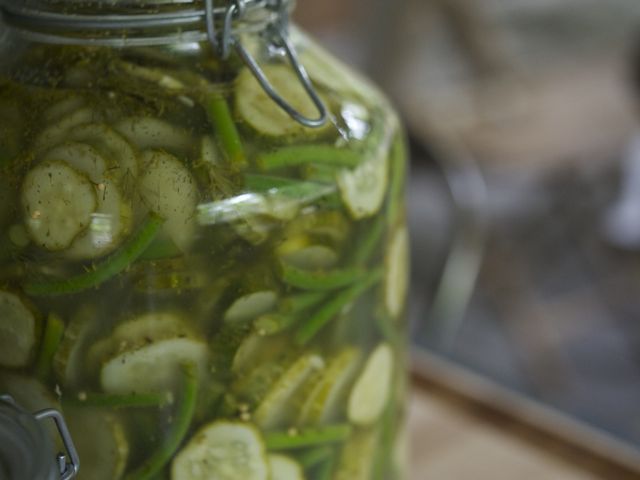 This year I added one new ingredient to the dill pickles: dill pollen! I think you've heard me rave about fennel pollen already, and the dill pollen has similar qualities. It's a grainy yellowish powder that has the muted but still potent aroma and flavor of dill. I ordered mine from
Pollen Ranch
; their site has some other recipes that use dill and fennel pollens if you're interested.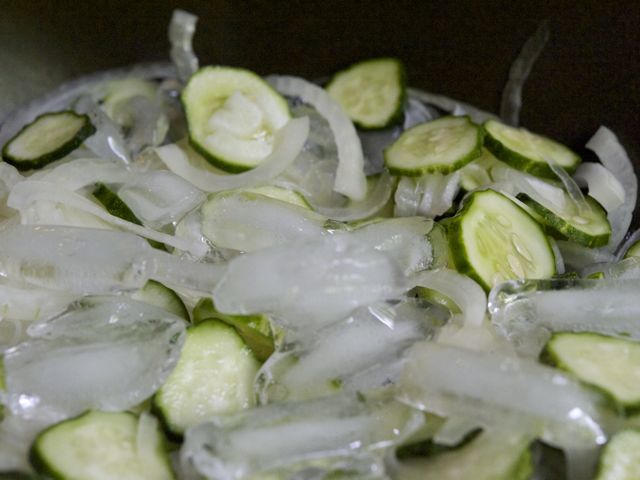 Picklers tend to be shorter, thicker, less regularly shaped and have bumpy skin with tiny white- or black-dotted spines. (The cukes, not the people!) They are never waxed. Color can vary from creamy yellow to pale or dark green.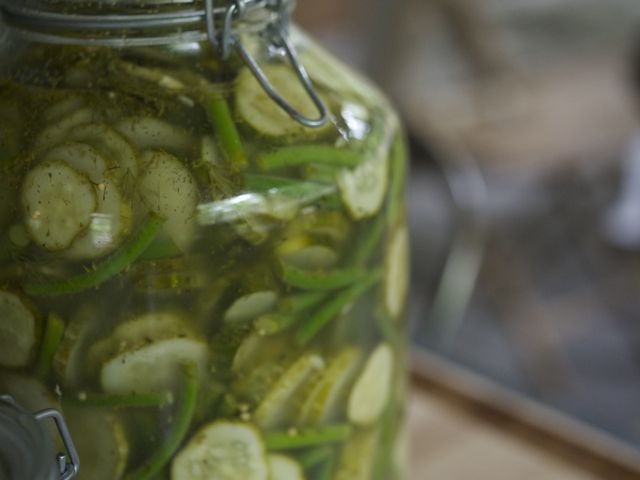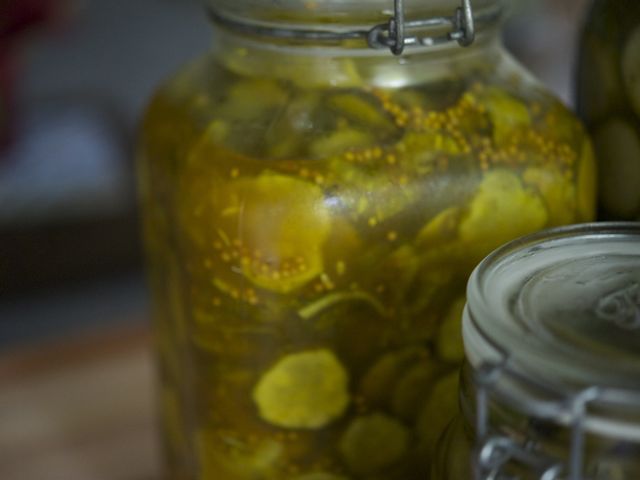 This year I came across a recipe for pickled sugar snap peas that caught my fancy. I adapted it with what I had on hand. The description said it was the best way to preserve the fresh flavor of this vegetable which has such a short season, second only to eating them fresh. They're still brining so I can't weigh in, but maybe you'd like to give it a try while peas are still at the farmers market.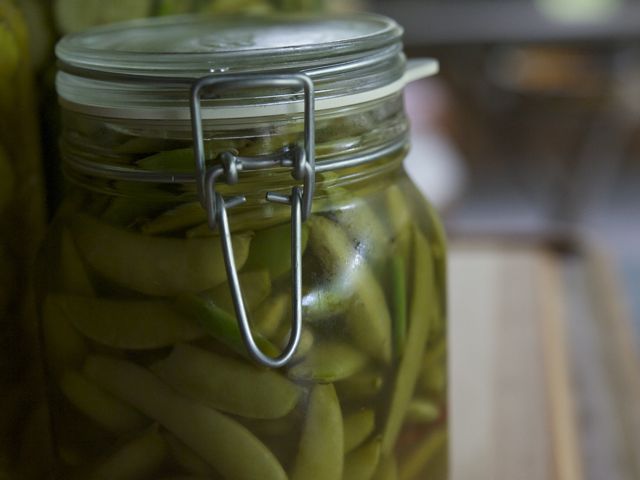 Pickled Sugar Snap Peas
makes 1 quart
— 1 1/4 cups

organic cider vinegar

— 1 1 /4 cups

water*

— 1 tablespoon

fine sea salt

— 2 tablespoons

organic cane sugar

— 1 pound

sugar snap peas, stemmed and strung

— 4

garlic cloves, whole; or chopped scapes

— 2

small chiles de árbol

— 4

basil sprigs, or other herb of your choice
In a nonreactive saucepan, bring to a boil the vinegar, water, salt and sugar. Remove from heat and cool.


Pack the peas, garlic, chiles and herbs into a 1-quart jar. Pour the cooled liquid over the peas, and cover the jar with a nonreactive cap.


Store in the fridge for a week or two before eating. They will keep for several months refrigerated.



Download Recipe