4.12.11
Shop Talk: Il Laboratorio del Gelato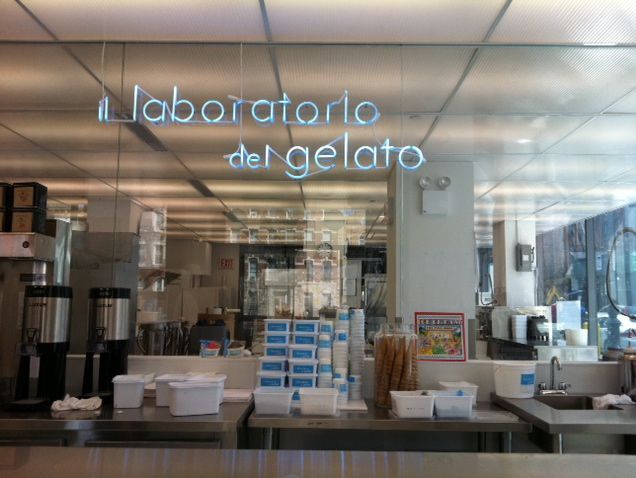 Although it's raining today, yesterday was unbelievably balmy, conjuring up thoughts of daffodils, asparagus and, yes, ice cream. Seems like a good time to tell you about a recent visit to the (relatively) new flagship of
Il Laboratorio del Gelato
, on Houston Street, conveniently located near Katz's. Not familiar with this temple of frozen treats? Even those of you who aren't in Manhattan may well have succumbed to the temptations of Ciao Bella ice cream. Well, they were started by the same gelato obsessive, Jon Snyder. For a long time, he mostly supplied fine restaurants with his quality product, including flavors both classic (chocolate, espresso, vanilla) and unusual (basil, kalamansi, prune/armagnac). But this venue is most definitely retail, and provides the fortunate public with access to a vast number of flavors, produced in authentic small batches.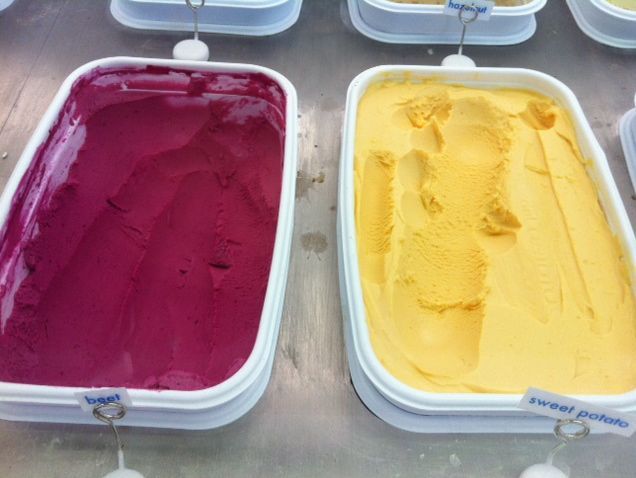 For a list of the whole repertoire, see
here
. By no means have I tested even a small percentage of these flavors, though I can vouch for the sensuous texture and rich, true flavor of espresso, coconut and pumpkin, as well as the deliciously creamy sorbet, especially the mind-blowing passionfruit. Other flavors I'd like to go back for include rosemary, honey-lavender, mascarpone, pink peppercorn, malt, rhubarb, cheddar cheese and licorice. I can dream, right?