3.15.11
24 Carrots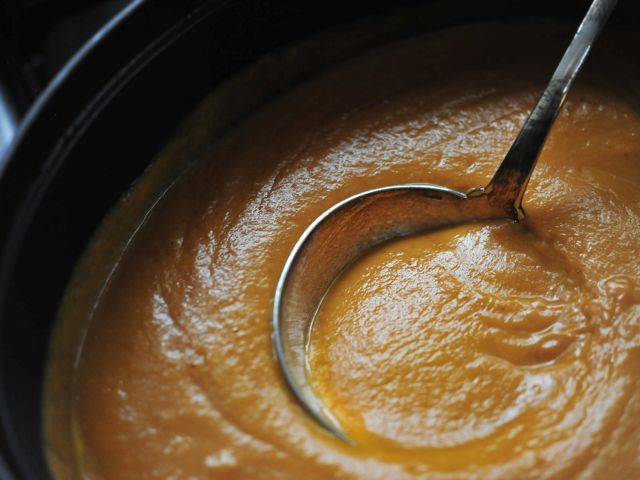 I'm so tired. After more than a month, the construction on our bathroom has once again ground to a halt. It's too excruciating to even go into the details. Suffice it to say, we have a working toilet. But no shower, no sink and no door on the bathroom. It's been bliss to come home and sleep in our own bed for a couple of nights, but I just don't know how this is going to work. I am beyond tantrum and into fugue state. If you think it's hard to find a good contractor where you live, come up to the sticks and feel my pain. Soup helps. It's soothing and warming. Especially this delicious carrot version that I developed years ago when I was living in Los Angeles. It was originally meant to be eaten cold, but I've found that I also love it hot. It is very brightly flavored with sharp hits of ginger, and richly spiced. I've made it on the chunkier side, but I think I prefer it super-smooth and creamy. A handful of croutons on top are key to give it a bit of satisfying textural contrast. A bowl of this with a salad of roasted beets, mâche and goat cheese on the side, and you're golden.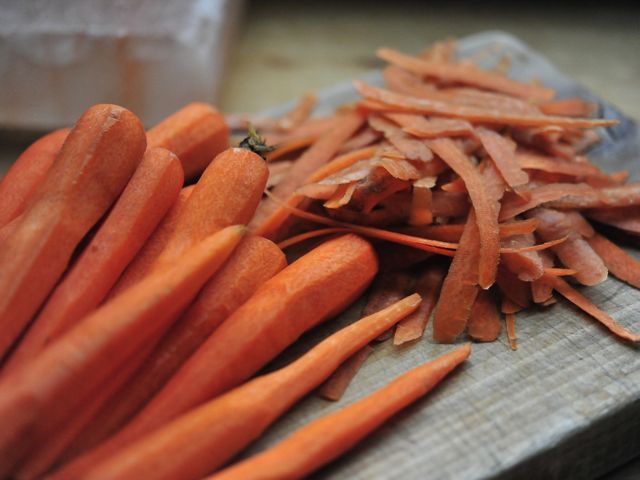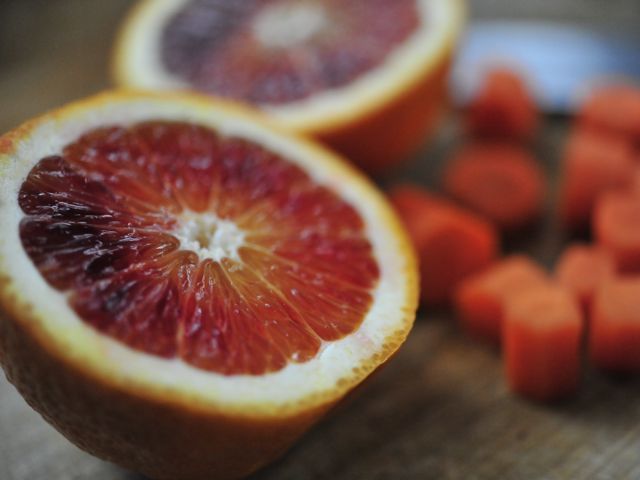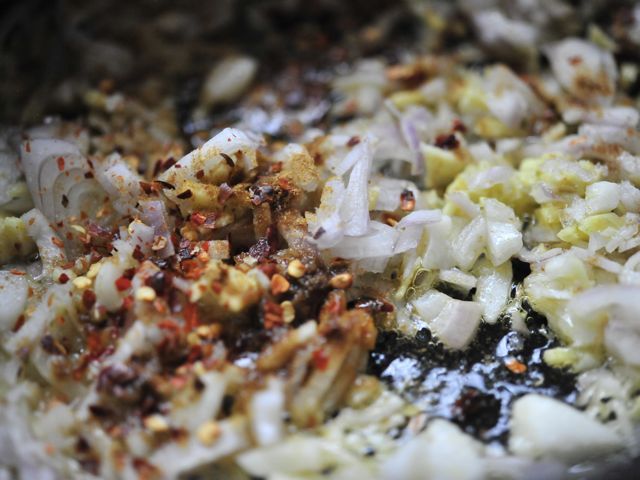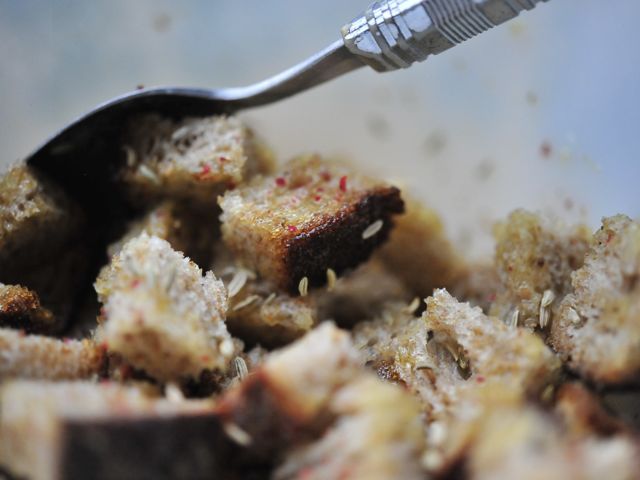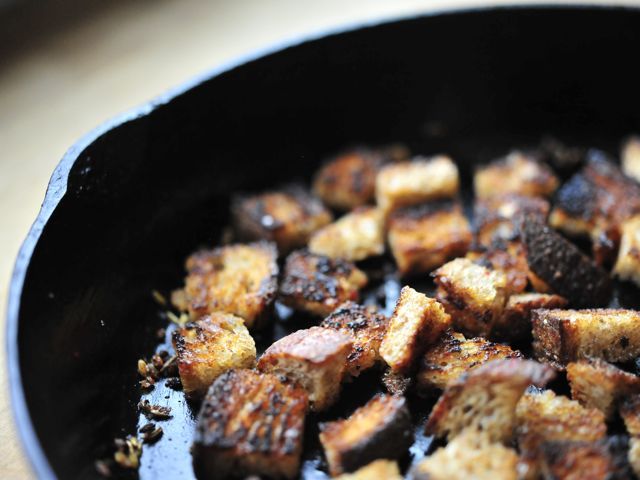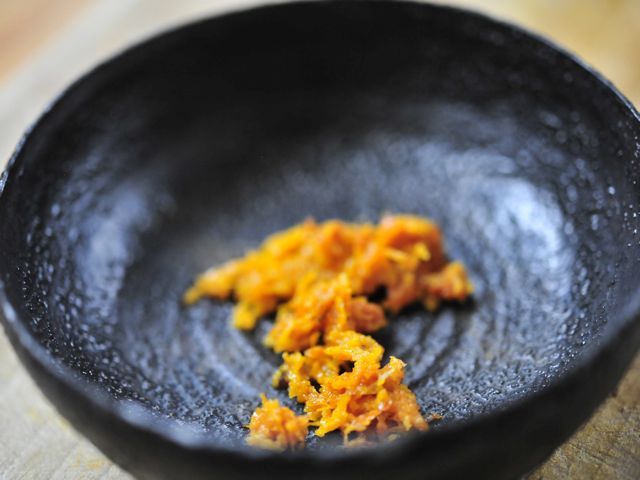 A bit of orange juice and zest adds further brightness to an already sprightly soup. Toss some cubes of good bread in olive oil and crisp them in a hot pan with a clove of garlic and some fennel seeds; these add a lovely crunchy contrast to the creamy soup. It makes a bright spot in a dreary winter's day.
Carrot-Ginger Soup
serves 4
— 6 cups

peeled & roughly chopped carrots (about 2 lbs)

— 3

cloves garlic, minced

— 2

large shallots, minced (or substitute onion)

— 2 tablespoons

minced ginger

— 1 teaspoon

ground cumin

— 1 teaspoon

ground coriander

— 1 teaspoon

ground turmeric

— 1/2 teaspoon

red chile flakes

—

juice and zest of 1 orange (any variety)

— 4-6 cups

vegetable stock (or water, or a combination)

—

plain yogurt, optional

—

croutons, for serving
Heat 2 tablespoons of olive oil or ghee in a heavy pot and sauté the garlic, shallots and ginger for a few minutes. Add the spices and a couple of pinches of sea salt and sauté until deeply fragrant and lightly colored, another 5 minutes or so. Now add the carrots and stir to coat. Pour in 3 cups of stock (and/or water) and the orange juice (setting aside the zest for later). Bring to a boil, then turn the heat down and simmer, covered, until carrots are very soft, about 30 minutes or more. Add more stock/water as needed; there should always be liquid in the pot. While this is cooking, make the croutons.

Once the carrots are quite soft, remove from heat and allow to cool slightly. Then puree to a velvety texture in your blender or food processor, or use an immersion blender. Add more stock or water as needed to achieve the consistency you like, and/or stir in a few tablespoons of plain yogurt. Pour back into your pot to re-heat. Stir in the orange zest and taste for salt. Serve hot, garnished with croutons. This soup is also delicious served cold with a dollop of crème fraîche or Greek yogurt.

Download Recipe