2.4.11
Cut the Mustard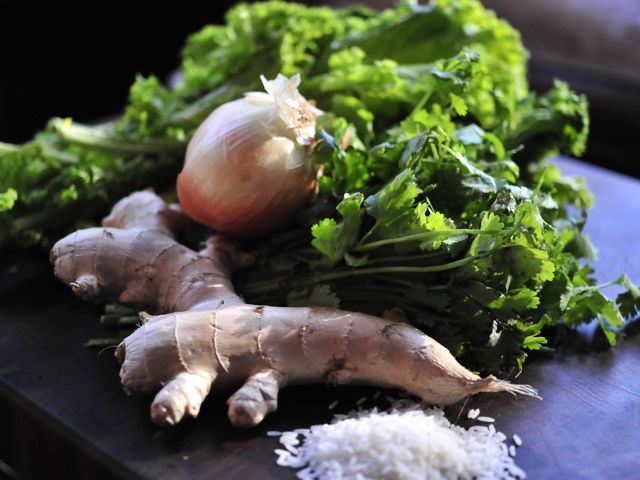 With the recent conclusion of his popular cooking column,
The Minimalist
, Mark Bittman has announced he will now write a regular blog for the
Times'
online commentary,
The Opinionator
; his first post is 
here
. In a nutshell, these are the issues he will be dealing with:
"If you cook, you think about what goes into your mouth; you shop more carefully; you begin to think about where the food you're shopping for came from, and how it was produced; you begin to think about what you're throwing out, and how you might use it instead of waste it; and so on."
If you read this blog, you're probably interested in all this, so you will want to keep up on what Bittman has to say. Unfamiliar with his story? Check out his latest book,
Food Matters
, where he tells of his transition to
VB46
(vegan before 6pm), which helped him lose 35 pounds, lower his cholesterol and blood sugar, cure his sleep apnea and painful knees, and gain a new consciousness of the politics of food. He's a big proponent of shifting the ratio of meat to vegetables on our plates, but he loves good food and does not have a Spartan approach to life. He believes in wine and dessert
and
the abolition of
CAFOs
.
I share his beliefs, especially when it comes to emphasizing vegetables. Even in the middle of winter, there are abundant greens to be found: kale, chard, escarole, mustard greens. These are substantial—dare I say meaty?—greens with plenty of heft and flavor and presence. In the Wall Street Journal, of all places, I came across a
really good article
on cooking these winter staples. It even includes the original recipe for that kale salad from Il Buco you've heard me go on about. Here's another for mustard greens with a bit of rice and a nice complementary bite of ginger. Deborah Madison was one of the original chefs at Greens, founded by the San Francisco Zen Center, and one of the first places I experienced truly "gourmet" vegetarian food (back in the 80s). This reminds me to dig out her original and extraordinary
Greens
cookbook, reissued about 10 years ago and available
here
.This dish makes a meal, which you can round out with some good multi-grain bread toasted and spread with a little nut butter. It's also nice with a dollop of yogurt on top. I found that mine required a bit more liquid than she called for, so check frequently and add water as needed.
MUSTARD GREENS BRAISED WITH GINGER, CILANTRO & RICE
adapted from Deborah Madison, author of
Local Flavors
serves 2

1/2 onion, diced1⁄4 cup white rice1 tablespoon finely chopped fresh ginger1/2 teaspoon ground cumin1/2 teaspoon paprika1/2 cup chopped cilantro1 bunch mustard greens, stems removed, washed and not dried
Heat 3 tablespoons olive oil in a wide, heavy pot over medium heat.Add onion, rice, ginger, cumin and paprika. Stir to coat with oil. Cook for 2 minutes, then add cilantro (leaves and stems) and the mustard greens. Sprinkle with 1 teaspoon salt, cover, and cook until volume reduces, about 10 to 15 minutes.Stir, reduce heat to low, cover and cook slowly for 30 to 40 minutes.
Check occasionally and if the pan seems dry, add a few tablespoons water.
Cook 10 minutes more, until greens are so tender they're silky, and serve warm or at room temperature with a squeeze of lemon.