2.3.11
Fridge Foraging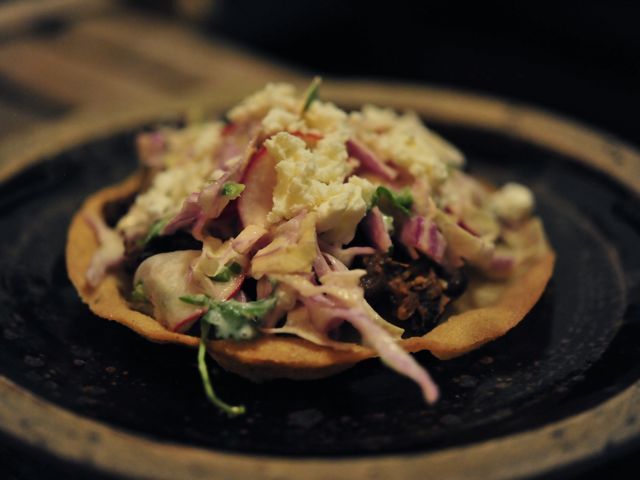 There are days when you wander into the kitchen feeling vague and slightly grumpy, with no particular plan in mind and the dinner hour approaching. You haven't made it to the market, you haven't defrosted anything. You throw open the fridge and gaze into the frozen tundra. The forlorn assembly of half-empty containers and shrunken, foil-wrapped leftovers seems to offer no hope. You root around in the pantry, coming across dusty bags of dried porcini and mystifying jars of grains. And then, inspiration strikes: I'll order takeout! Lucky you. Those of us who live far from the madding crowds (and from any semblance of civilization) cannot simply pick up the phone one minute and be sitting down to world-class dan dan noodles the next. Instead, we must dig down deep and practice the art of fridge foraging. This special ability, a sort of sophisticated version of dumpster diving, is what separates the dames from the ditzes—in the kitchen at least.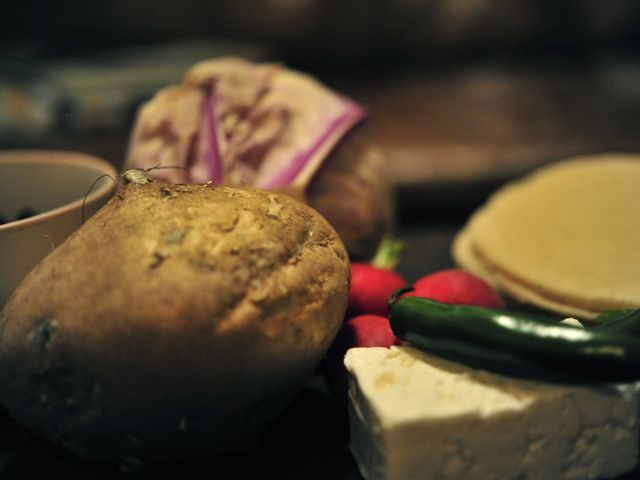 Here's how I pulled it together:From the fridge, an unopened but fairly ancient package of organic corn tortillas; a small head of cabbage from the farm; a whole jícama; some radishes; a couple of serrano chiles; and a wedge of good goat feta. From the cupboard, a can of organic black beans (yes, even the glutton resorts to canned beans now and again) and a can of chipotle sauce. I don't know about you, but I call that dinner.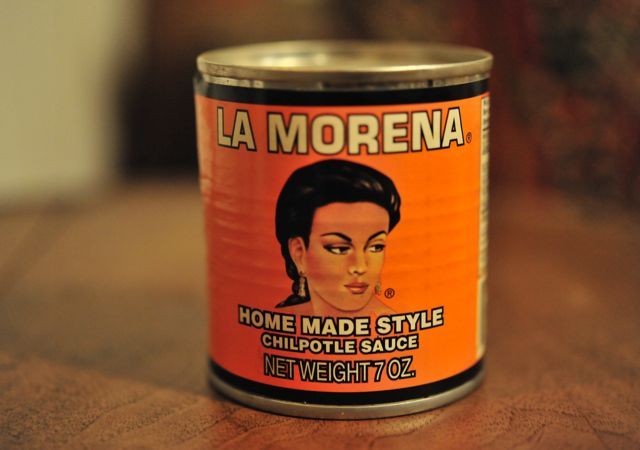 Here's what I made:In a small saucepan, I heated some olive oil and sauteed a chopped shallot. Then I tossed in the can of beans (drained) and a few tablespoons of the chipotle sauce and let that heat up and the flavors meld.Meanwhile, I heated some safflower oil in my cast iron skillet and fried up some of the tortillas (whole) until nice and crisp.Then I made a simple slaw by thinly slicing half a cabbage and a few radishes. I added a seeded and minced serrano and some chopped cilantro, and tossed it all with lime juice and a tablespoon of crème fraîche.I also peeled and sliced some jícama into matchsticks, squeezed on more lime juice and sprinkled it with chile salt (my new obsession).
To assemble the tostadas, I spread a layer of warm beans on the fried tortillas and topped this with the cool slaw and a crumble of feta. A couple of these with a little pile of jícama alongside made for an easy and delicious impromptu Wednesday night dinner. I wouldn't be surprised if we had it again sometime on purpose.Next time you're thinking of reaching for the phone to solve your dinner dilemma with pizza or Chinese (or Thai or Indian or Mexican or Malaysian—yes, I am jealous!), I challenge you to instead hone your home-foraging skills. It's actually pretty satisfying.