1.11.11
Last Gasp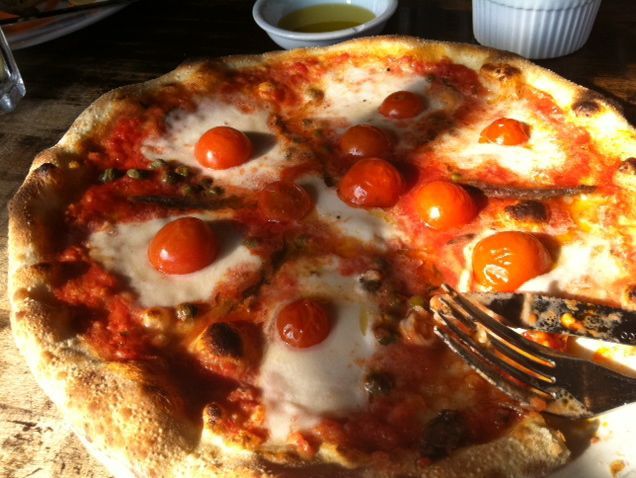 Home sweet home. Stuffed. And officially back in the saddle. But before I dispense with the vacation entirely, let me just wrap up the litany of LA dining. There was lunch at Terroni on Beverly Boulevard, an outpost of an Italian restaurant from Toronto that hits all the basics—salume, antipasti, pizza, pasta—but does them surprisingly well. That pizza above had a super-thin crust with molten pools of fresh mozzarella, and salty hits of caper and anchovy. It was delicious but gave me heartburn, a rare occurrence that for me signals the end (of over-indulgence) is nigh.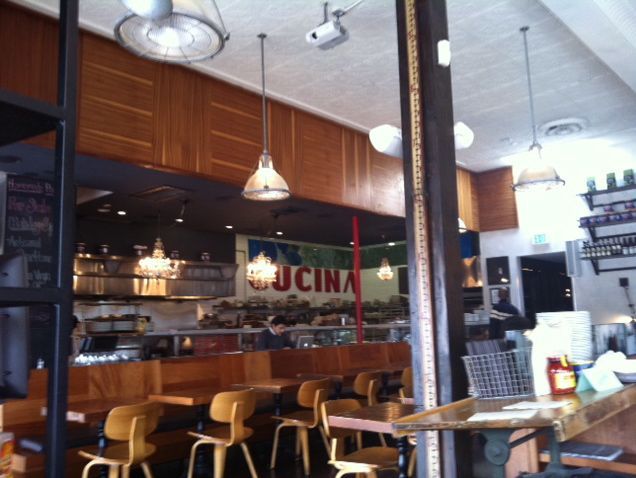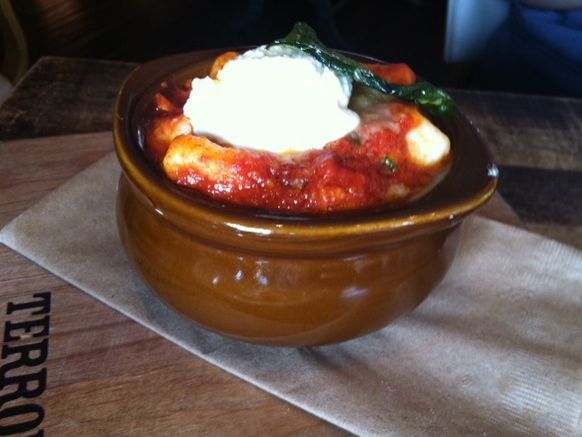 And, finally, the last supper was held at
Lucques
in West Hollywood, a favorite of mine that is helmed by the über-talented chef Suzanne Goin. It was G's birthday (for 2 weeks we are the same age!) and this cozy restaurant was the perfect place for a celebration with dear friends.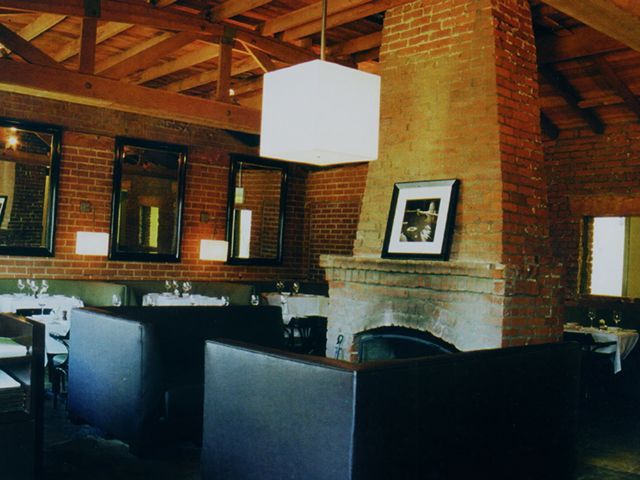 Continuing the Mexico theme, I enjoyed a Moscow Margarita, tinged purple from the addition of beets, whose earthiness blended beautifully with the tequila. It's been rather chilly in LA, and almost everyone opted for Suzanne's deservedly famous shortribs, but I went for the market fish. My plate of black cod with sweet potato puree and preserved lemon was silky and buttery, sort of like adult baby food but in a good way. And, yes, I did have one of pastry chef Christina Olufson's confections: a divine passion fruit mille-feuille with braised pineapple, coconut sherbet and candied macadamia nuts. It was a fitting end to a wonderful holiday and a series of delicious feasts. Let the detox begin (again)...