12.27.10
The Great White Way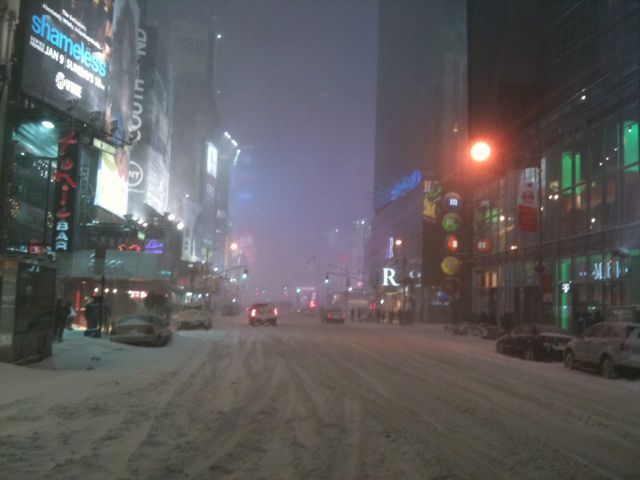 This photo doesn't really begin to capture the insane blizzard swirling through Times Square as we stepped out of the theatre last night. Broadway was virtually deserted except for the rush of people desperately trying to make it home by any means necessary. The silence and the fluffy whiteness were magical but there were also lightning and strong winds. Luckily we made it down the snow-packed subway steps and safely back to the
Ace
, where we awakened today to a foot of snow out the window. Our White Christmas, just a little late.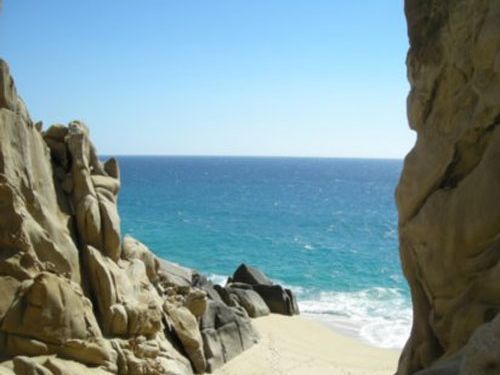 As of tomorrow, I will be on the road, traveling to
Todos Santos, Mexico
. Four of us are gathering at a rented house on a pineapple plantation in this tiny surf town/artists' colony on the Baja peninsula to celebrate Scott's 50th birthday. I don't surf but I plan to swim, stroll the beaches, eat lots of fresh fish and generally soak up as much relaxation as possible. Not sure what the wireless situation will be, but stay tuned...
For those of you hunkering down in colder climes, whip up a cup of this white hot chocolate made with coconut milk and spiced with cardamom. Top it off with a fluffy marshmallow and prepare for a truly celestial experience. And get your naps in while you can!WHITE HOT CHOCOLATEserves 22 cups coconut milk1/2 cup half & half1/3 cup agave nectar (or sweeten with jaggery or sugar)1/3 cup plus 3 tablespoons finely chopped white chocolate1/2 vanilla bean1/2 teaspoon ground cardamom (freshly ground is best)generous pinch sea saltStir together coconut milk, half and half, agave, cardamom pods and salt in a small saucepan over medium heat. Scrape in seeds from vanilla and then toss in the pod. As milk begins to warm, add chocolate and simmer gently, whisking to blend. Do not boil. When chocolate is completely integrated and flavors have been allowed to meld, remove from heat and strain into two mugs.