12.21.10
Roast Beast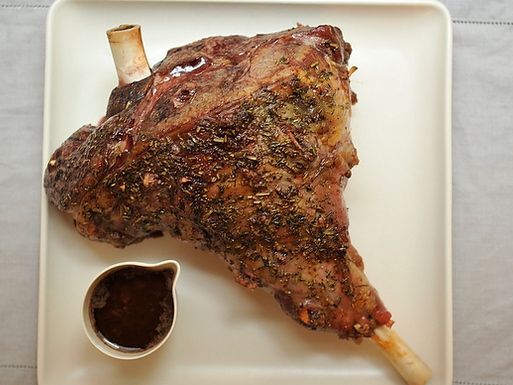 I'm a terrible friend. I've been horribly remiss in preparing you for the grand holiday feast. I'm (sort of) ashamed to admit that I don't have a backlog of my own recipes and accompanying photos to offer you here, so I'm going to do another of my motley compendiums. Above is the roast leg of lamb with garlic sauce that I will be serving my sister and niece on the first night of their visit. Here's the
recipe
. It looks pretty easy and, as a recent convert to lamb, I'll be sticking my thermometer in and not trusting my own instincts. I recommend you do the same. On the side there will be a rich and buttery puree of celeriac and potato—do you really need a recipe? Oh hell,
here's one
. (I think I'll use buttermilk instead of the cream, though.) Also a simple arugula salad with a light
champagne vinaigrette
. For Christmas Eve dinner, we're invited to some friends' home for paella. I'm in charge of dessert; more on that another day. Inspired? Here's a slew of good-looking
paella recipes
.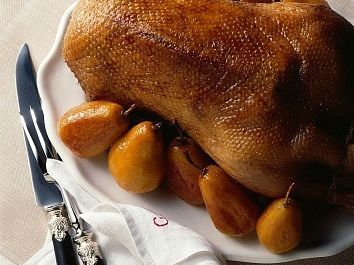 On Christmas proper, we'll be roasting up a small, grass-fed goose we got from our friends at River Brook Farm (they don't have a website; too busy farming). I'm going to use
Lidia Bastianich's recipe
, but with apples and turnips instead of that whole weird pasta thing she's got going on. There will be red cabbage with caraway on the side. Really, you need a recipe for that? OK,
here
. For dessert, I can't wait to try this
steamed molasses pudding
with a rich vanilla sauce. I have a vintage pudding mold I've been dying to use. Fingers crossed.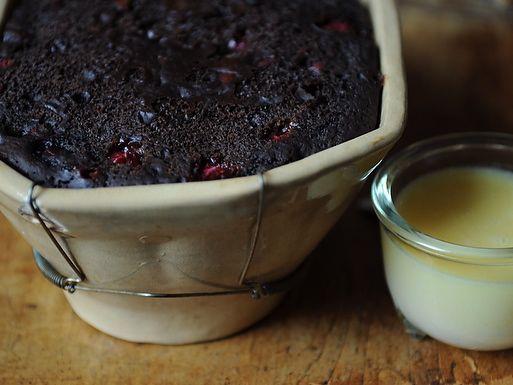 Other options? Back in the day, at my mother's house in Santa Cruz, I was known to whip up a Christmas roast beef with Yorkshire pudding. Horseradish cream on the side. It looks quite glamorous but is dead simple. And there's something so satisfying about pouring the eggy batter into the hot fat where it sizzles and puffs into wonderful, custardy goodness. I don't think you can go wrong with
this recipe
from
Saveur
magazine.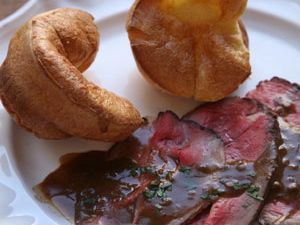 Another of my mother's favorites was a crown roast of pork. It makes for an incredibly elegant and dramatic presentation, and all you really need to do is sweet-talk your butcher and then pop the thing into your oven.
This recipe
has you fill the roast with a lovely bread stuffing. A gorgeous chutney and a crisp salad of bitter greens would round out this meal beautifully. (For the love of god, don't put those absurd paper frills on the ends of the bones!)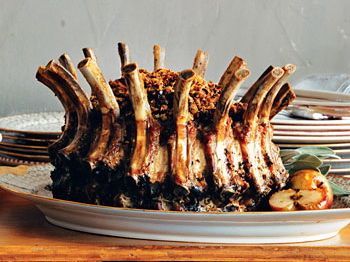 Not doing meat these days? May I humbly suggest my recipe for a
whole dorade baked in a salt crust
? It, too, makes for a lovely presentation and constitutes much lighter fare.Still searching for recipes? Feel free to ask me a specific menu question and I will do my best to help out. Or surf around on the
Epicurious
,
Food52
or
Saveur
sites, where there are countless creative ideas for culinary celebrations. And please,
please
, drop me a little line in the comments section and tell me
your
plans...