10.18.10
Preserved Sunshine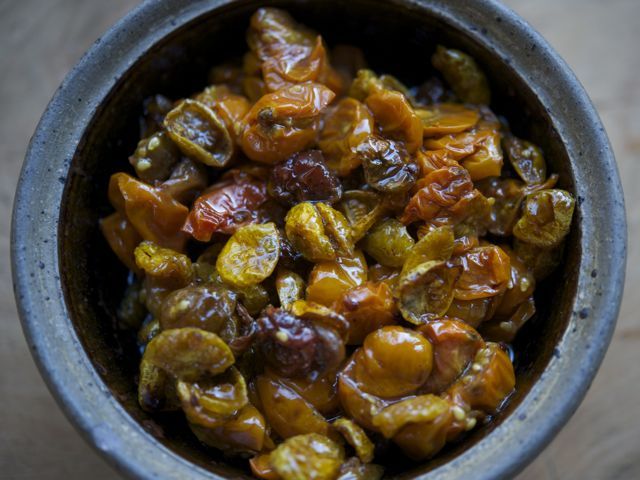 We had tons of yellow cherry tomatoes from two plants this summer, and they continued to produce long after I could figure out what to do with them. They filled bowls and trays, rolled around our kitchen counter, and generally beamed up at me like small blonde children. In the end, I came up with a perfect way to preserve—and even intensify—their sunny sweetness. I simply roast them in the oven at a relatively low temperature and then pack them into jars with olive oil. Are you familiar with Craisins? They are Ocean Spray's attempt to make dried cranberries more palatable by piggybacking on the popularity of raisins. Well, in a stroke of pure marketing genius, I have dubbed mine
Tomaisins
. Although they aren't totally desiccated, and I don't especially foresee adding them to trail mix, I think they have a lot of potential.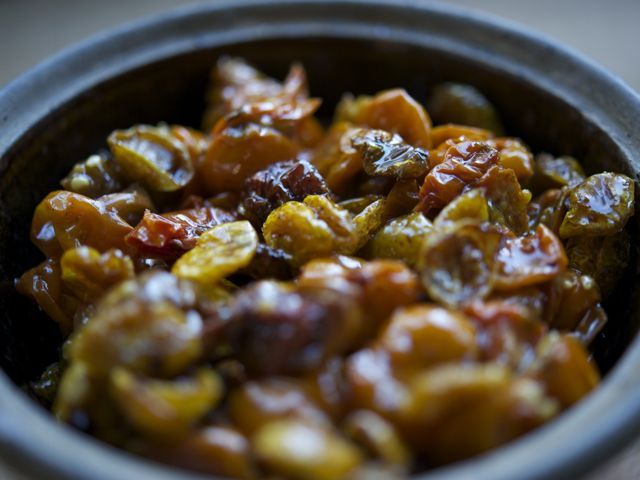 You don't have to limit yourself to using just cherry tomatoes, but I love the versatility of this small size. Toss them with pasta and basil; scoop a few into your next grilled cheese; stir them into a quinoa salad; eat them with fresh mozzarella or as part of an antipasto plate. Of course the olive oil that you store them in counts, so use a good one  here. Mine is a green, spicy elixir from Liguria.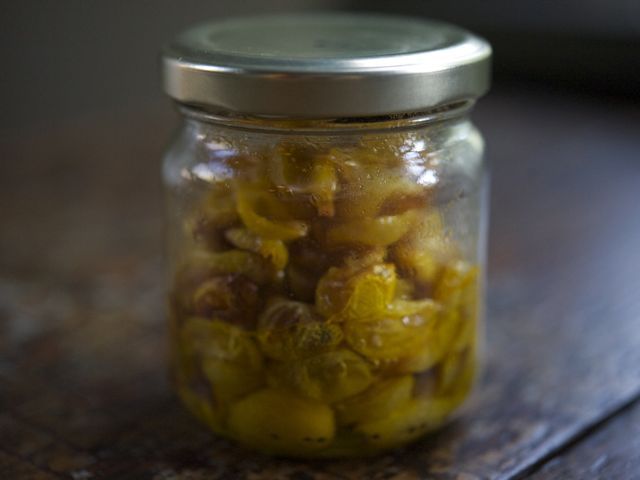 TOMAISINSCherry tomatoesSea saltOlive oilPreheat oven to 325 degrees. Line a baking sheet with parchment paper.Slice cherry tomatoes in half (across the middle, not pole to pole). Spread halves, cut side up, in a single layer on baking sheet. Sprinkle with sea salt and roast for approximately 45 minutes. Start checking after 30; you want the tomatoes to look dried and a bit shriveled, even beginning to brown on the edges ever so slightly. Remove from oven and cool.Scoop tomatoes into a jar or tupperware and pour in a few glugs of very good olive oil. You could add some fresh herbs at this point if you were so inclined. Store in the refrigerator. Bring to room temperature before eating to enjoy the best flavor and texture.