10.14.10
Kitchen Evolution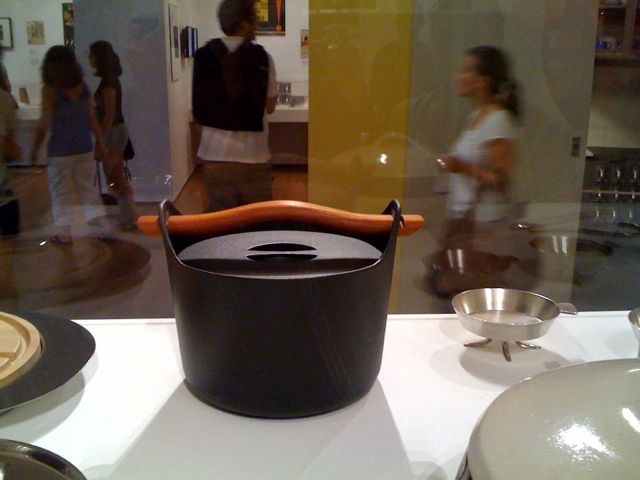 This cast iron casserole by Timo Sarpaneva is one of the many gorgeous and intriguing pieces in the exhibition, 
Counter Space: Design and the Modern Kitchen,
which is at MoMA through March 14, 2011. As the museum describes it, the show "explores the 20th-century transformation of the kitchen and highlights MoMA's recent acquisition of an unusually complete example of the iconic 'Frankfurt Kitchen,' designed in 1926–27 by the architect Grete Schütte-Lihotzky...Prominence is given to the contribution of women, not only as the primary consumers and users of the domestic kitchen, but also as reformers, architects, designers, and as artists who have critically addressed kitchen culture and myths."But back to the
cast iron pot
, an award-winning cult object of Finnish design that is much sought after by collectors and is now back in production. It has a detachable wooden handle that allows you to lift and move both the pot and its lid. As we say in our house, "I wish it."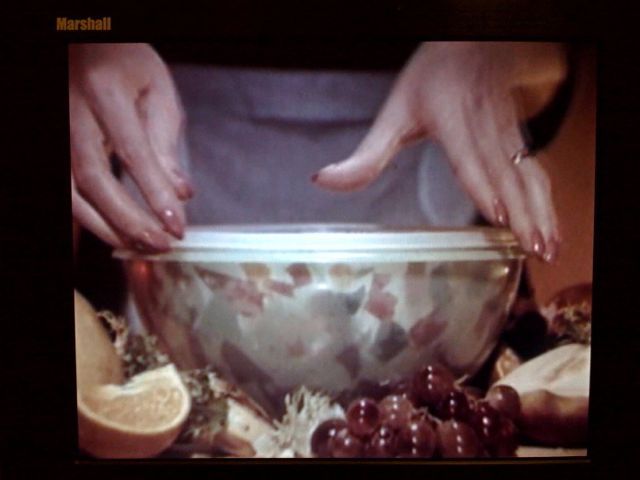 There are screens playing some hilarious old TV ads from the 50s and 60s, like this one from Tupperware.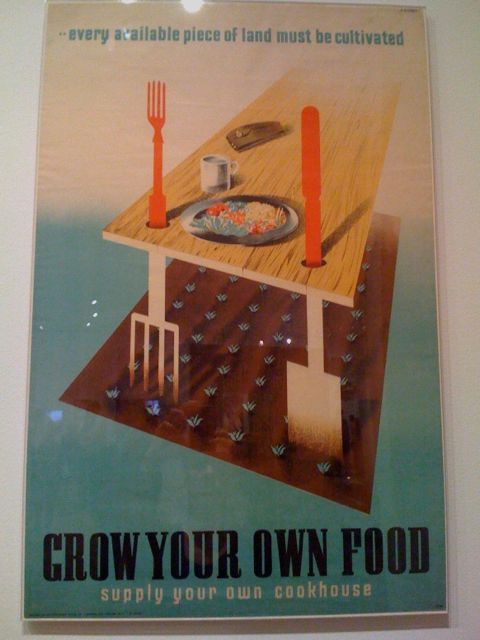 And there are a number of these fabulous posters. I was struck by how many of the messages dovetailed with our current agenda of eating more vegetables and growing your own food. (Of course this was largely so that meat and other food supplies could be sent to the men who were off fighting in the war.)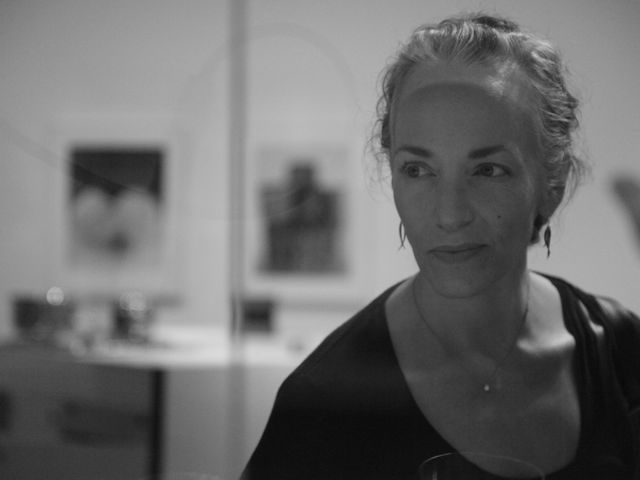 You can whizz through the exhibit in about 20 minutes, and the gallery is fortuitously located right next door to the Danny Meyer-run Cafe 2 which is a great place to pop in for an Italian-themed lunch. We had a gorgeous plate of Italian salumi. Doesn't that sound like a fun way to spend a rainy Saturday afternoon?