7.13.10
Finger-Lickin' Good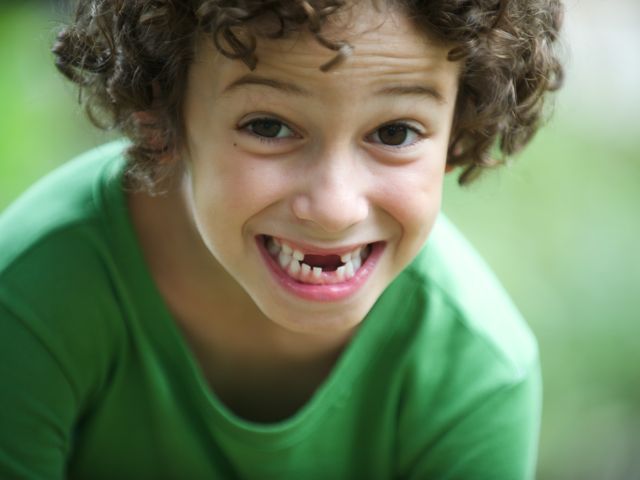 We made fried chicken this weekend but we were too busy to take any pictures of it, so all I can offer you is this shot of my nephew who said it was the best dinner he'd ever had. That's some endorsement. The recipe came from Edna Lewis and Scott Peacock. If you don't know about these two cooks—a delightfully odd couple—let me just give you a little background. Edna, who passed away in 2006 at the age of 89, was the granddaughter of a former slave who had helped found Freetown, a Virginia farming community. She grew up on the fresh food at hand, then moved to New York City where she cooked for and rubbed shoulders with artists, musicians, writers and Communists. She had an elegant style and a gift for simple, classic flavors. Late in life, Edna encountered Scott Peacock, a gay man half her age, a kindred spirit and chef whom she mentored and befriended. In fact, the two wound up sharing an apartment, and Scott cared for her until her death. (A situation that was evidently problematic for her family.) They collaborated on a cookbook, The Gift of Southern Cooking, that is full of wonderful traditional American Southern recipes, including the one I used for fried chicken.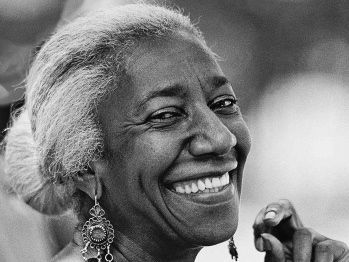 I thought you might like to see the menu for the memorial dinner for Edna Lewis that was held at the Tullie Smith Farm, in the Atlanta History Center:

Cheese Straws
Benne Seed Wafers With Shrimp Paste
Pimento Cheese and Celery
Buttermilk Biscuits Stuffed With Smithfield Ham (Sweet Butter & Strawberry Preserves)
Southern Pan-Fried Chicken
Deviled Eggs
Asparagus Dressed With Cucumber and Spring Herbs
Heirloom Tomato and Field Pea Salad With Garlic Mayonnaise
Sunday Night Cake
Miss Lewis's Coconut Layer Cake
Cat's Tongue Cookies
Fresh Strawberries
Blackberry Cobbler With Fresh Churned Vanilla Ice Cream
Old-Fashioned Tea Cakes
Homemade Lemonade, Iced Tea

Wish I could've been there. I think I'm going to have to look into those benne (sesame) seed wafers with shrimp paste. Not to mention that blackberry cobbler.

But back to the chicken. We were four adults and two children under the age of 8, so I doubled the recipe and still every last piece got gobbled up. Sprinkled with sea salt and maybe a little Tabasco, it was truly irresistible.In my experience, two things are truly essential for excellent fried chicken: leaf lard and a well-seasoned cast-iron skillet. The lard—in this case flavored Virginia-style with a bit of butter and a slice of country ham—creates a shatteringly crisp, remarkably greaseless skin. (Leaf lard, the highest grade of lard, is obtained from the "flare," a fat deposit surrounding the kidneys and inside the loin. It has no real discernible pork flavor so it's also great for baking and makes the flakiest pie crust.) The cast-iron skillet ensures even cooking but also helps impart a gorgeous deep mahogany color to the bird. The chicken gets two long soaks, Alabama-style, first in brine and then in buttermilk. The salty brine helps the flesh retain moisture and seasons it all the way through; the buttermilk tenderizes it and adds a tangy flavor.

Fried Chicken, Southern Style (Miraculously Good)
adapted from Scott Peacock and Edna Lewis; makes 4 servings
— 1/2 cup

kosher salt (do not use table salt for brining)

— 2 quarts

cold water

— 1

three-pound chicken, cut into 8 pieces

— 1 quart

buttermilk

— 1 pound

lard (try for organic leaf lard)

— 1/2 cup (1 stick)

butter

— 1/2 cup

country ham pieces, or 1 thick slice country ham cut into 1/2-inch strips

— 1 cup

all-purpose flour

— 2 tablespoons

corn starch

— 1 teaspoon

salt

— 1/2 teaspoon

freshly ground black pepper
To make the brine, stir kosher salt into cold water until dissolved. Place chicken parts in a nonreactive bowl or pot; add enough brine to cover completely. Refrigerate 8 to 12 hours.

Drain the brined chicken and rinse out the bowl it was brined in. Return chicken to the bowl, and pour the buttermilk over. Cover and refrigerate for 8 to 12 hours.

Drain the chicken on a wire rack, discarding the buttermilk. Meanwhile, prepare the fat for frying by putting the lard, butter and country ham into a heavy skillet or frying pan. Cook over low heat for 30-45 minutes, skimming as needed, until the butter ceases to throw off foam and the country ham is browned. Use a slotted spoon to remove the ham carefully from the fat. Just before frying, increase the temperature to medium-high and heat the fat to 335 degrees.

Prepare the dredge by blending together the flour, cornstarch, salt and pepper in a shallow bowl or on wax paper. Dredge the drained chicken pieces thoroughly in the flour mixture, then be sure to pat well to remove all excess flour.

Using tongs, slip some of the chicken pieces, skin side down, into the heated fat. (Do not overcrowd the pan or the cooking fat will cool. You'll need to fry in batches.) Regulate the fat so it just bubbles, and cook for 8 to 10 minutes on each side, until the chicken is golden brown and cooked through. Drain thoroughly on a bed of crumpled paper towels (not flat ones), and serve. Fried chicken is delicious eaten hot, warm, at room temp or cold.

Download Recipe