3.14.10
The Kids Are Alright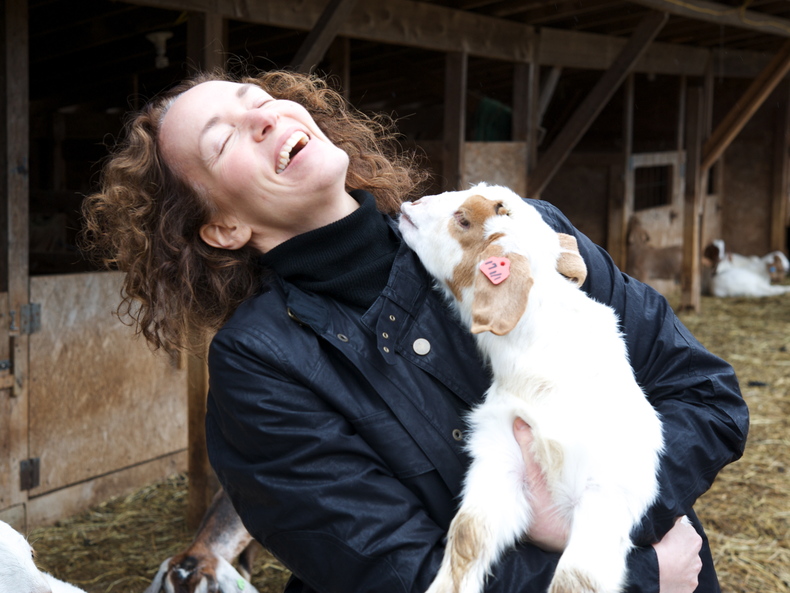 Our journey north yesterday was so much fun! Visiting
River Brook Farm
in Cochecton really got me excited about the arrival of the new season—though in the wake of gale force winds and freezing rain that still seems a ways off up here. Still, nothing says spring like cuddling with a baby goat. They are so silky and sweet-smelling, so lovable and mischievous, nibbling on your hair and your fingers and your collar. As you can see, I was in ecstasy. It was also great to see the farmers, Alice and Neil, whom we hadn't visited in a couple of months. They're all revved up for planting season, super-organized and already cutting bags of salad greens—spinach, mache, miner's lettuce, etc—from their greenhouse. And they've still got several kinds of potatoes, jars upon jars of rare heirloom beans, and hardy vegetables like squash and celery root.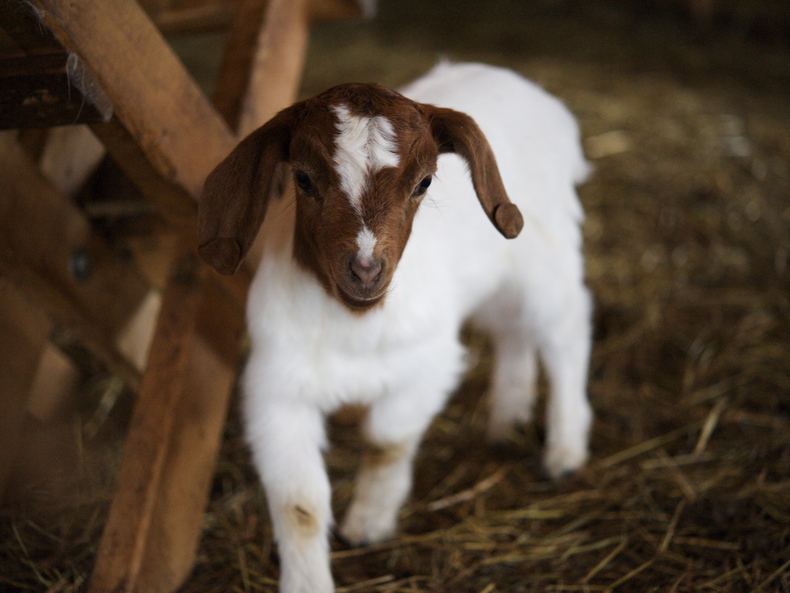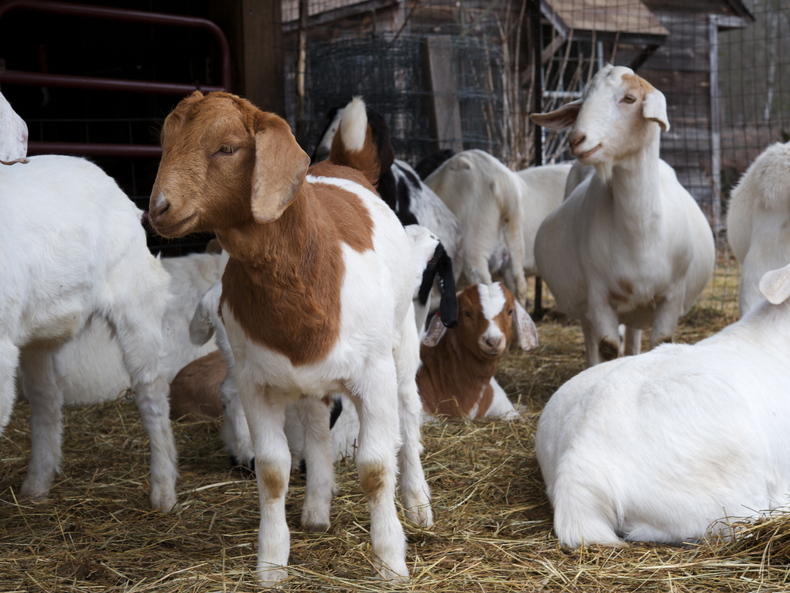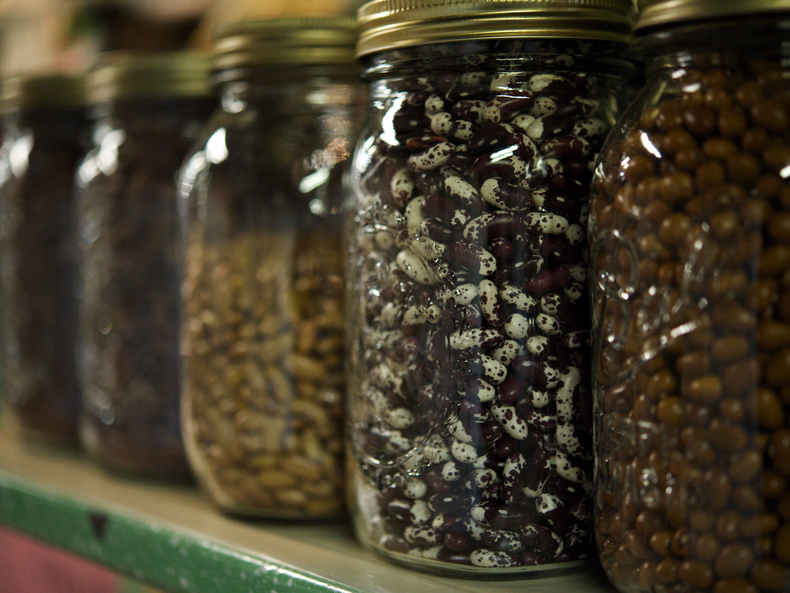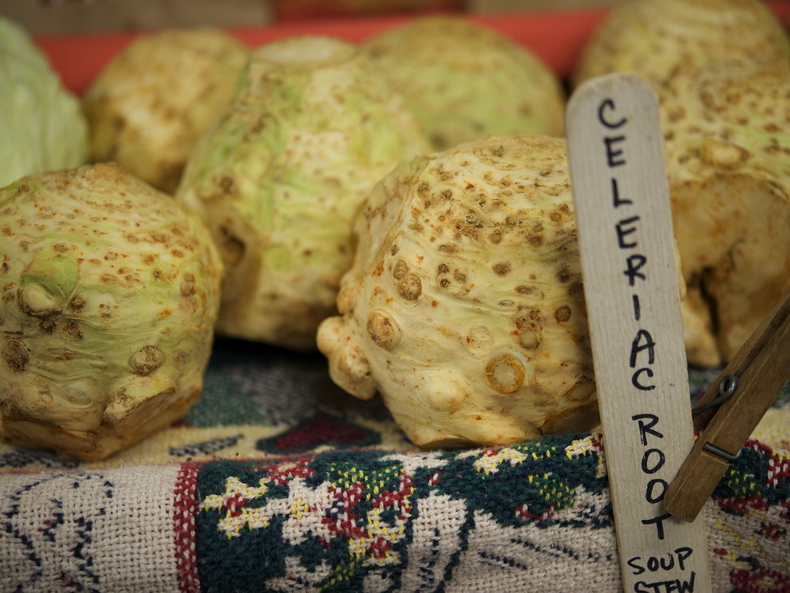 After a prolonged stop at the farm, we made our way up to Delaware Delicacies, Ray Turner's smokehouse in a remote corner of Hancock, New York.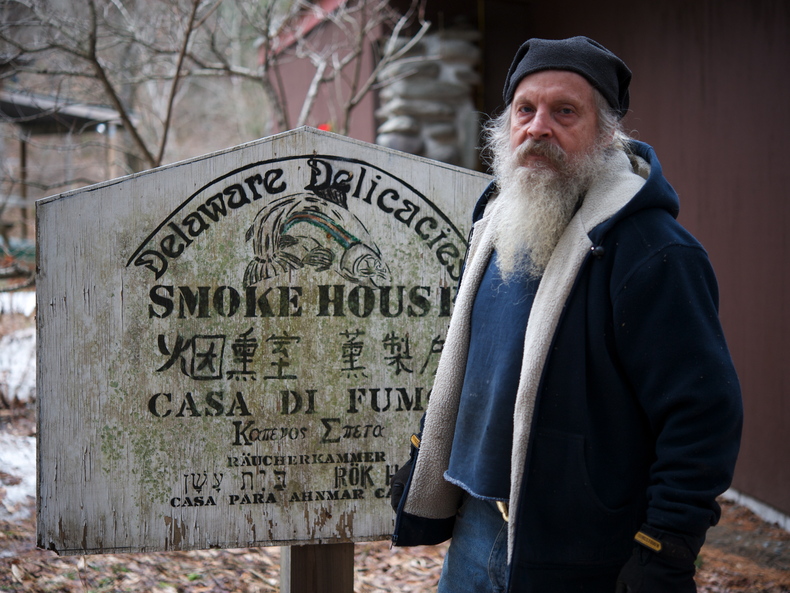 Ray is a real character. I like him even though he calls me Amy (for Amy Irving). Ray's been holed up in the backwoods for the past 30 years, in his very cool wood-&-stone house right on the Delaware River. He smokes all kinds of things—Gouda, colossal shrimp, cornish hens—but he's perhaps best known for the river eel that he catches, brines with salt and dark honey, and smokes over applewood. It's a lush, oily fish with a delicious smoky-sweet flavor that is divine atop some Japanese rice with a cucumber salad on the side. I like to eat those shrimp with greens, avocado and a homemade mayonnaise dressing. Decadent. Ray also took us for a visit with his pet emu, Tweety. He sells her gorgeous teal green eggs—apparently her poop is the same color, although she subsists on dog food!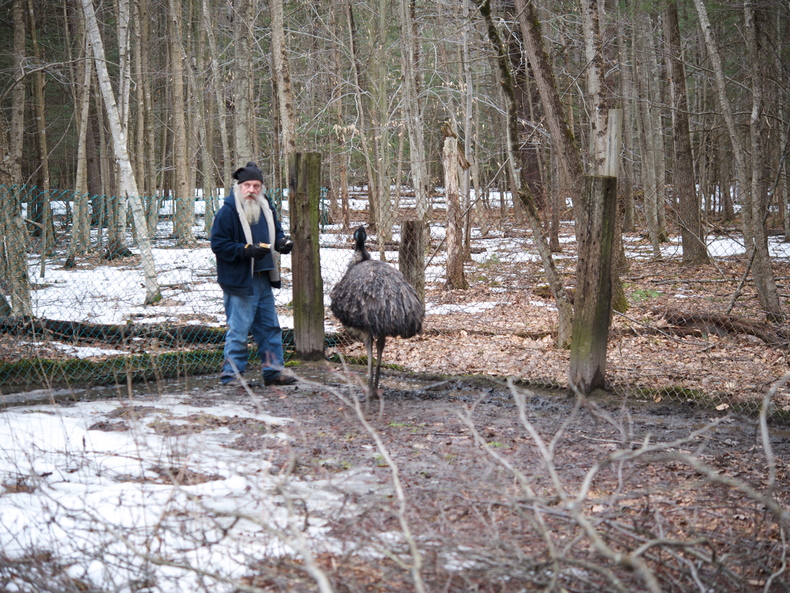 We made it home before the deluge, bag stocked with fresh ricotta, potatoes and celeriac from the farm; and with eel, bacon, smoked cheese, shrimp and a big chunk of hot-smoked salmon from the smokehouse. We felt fortified by our neighbors, and by a scenic drive north, scattered everywhere with huge branches downed by the recent storms. Spring clean-up is going to be a challenge this year...