3.26.14
Days of Wine & Roses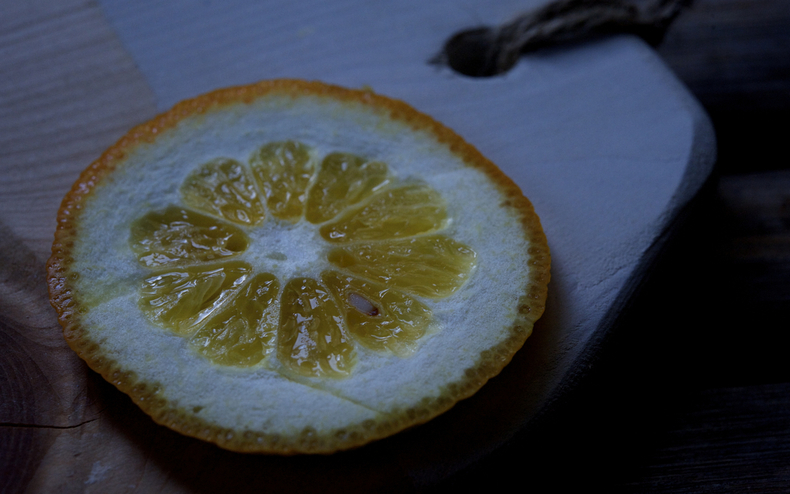 I snagged that title from the 1962 film starring Jack Lemon and Lee Remick as a husband and wife who both succumb to what is referred to as "the alcoholic lifestyle." The pain of such an existence—of any addiction, really—is unfathomable. Life is hard enough without that continual struggle. Both of my mother's sisters were alcoholics and they had complicated lives full of drama. My cousin Lisa died at the age of 48, her liver destroyed, her name still on a long waiting list for a donor organ.

In a recent intervew in Shape magazine, Sharon Stone talks about how, at a certain point in her 40s, she went into the bathroom with a bottle of wine, locked the door, and said, "I'm not coming out until I can totally accept the way that I look right now." (Hey, everything's relative.) Later in the article, she says that, despite her great love of wine, she has given up drinking alcohol because it makes women over 40 look splotchy, puffy and bloated.

So, what am I trying to say here? I guess it's just another opportunity to consider moderation and mindfulness. Too much booze is not a good thing, but I'm pretty sure we can say the same thing about vanity. Which is why I'm not hesitating to offer those of you who can tolerate a little tipple this recipe for a delicious French apéritif called vin d'orange.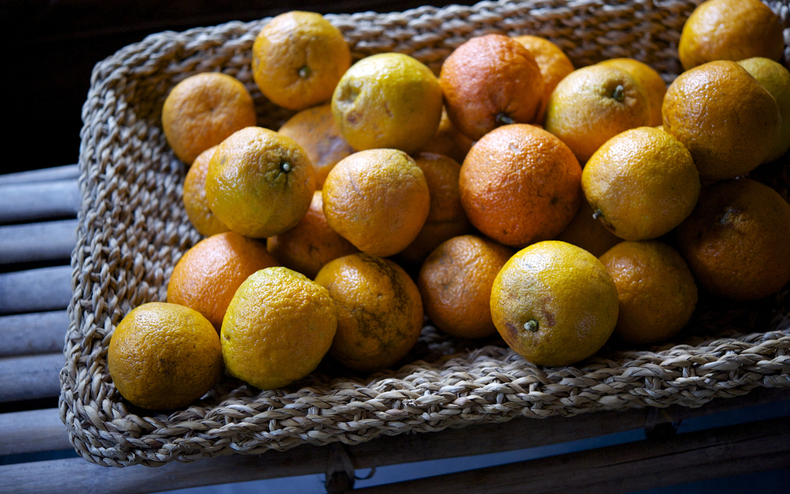 If you've been following this blog for a few years,
vin d'orange
may ring a bell as I posted about it
here
in 2011. I gave you a little context for it then, as well as a recipe. I've made it every year since, modifying it a bit and quadrupling the quantities so there's enough to enjoy all year long. I usually make it in the late spring; that way it has time to sit for 6 weeks and be ready for our Bastille Day party in July. Based on rosé wine and fortified with spirits and spices, it's refreshingly delicious on its own, mixed with sparkling wine or water, or stirred into a cocktail.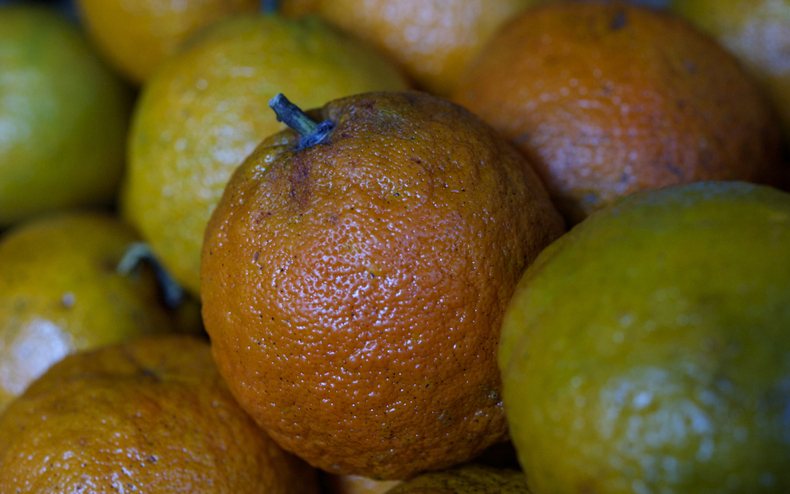 The key ingredient here—what puts the orange in
vin d'orange
—is the Seville orange. Not quite as hideous as the ugli fruit (a Jamaican citrus hybrid), the Seville orange is nevertheless a rather homely version of a navel orange. On top of that, it's extremely sour and bitter, and thus also known as sour orange (and marmalade orange and bigarade orange). Actually a hybrid of a pomelo and a mandarin, this rather extreme fruit is highly coveted. For one thing, as with all orange trees, its blossoms smell like heaven. They perfume the streets of Seville with their
romantic essence in spring.
The oils in the thick, dimpled skins are highly pungent and aromatic. Aside from sugar, these rinds—higher in pectin than that of other oranges—are the sole ingredient in what all connoisseurs know to be the one true marmalade.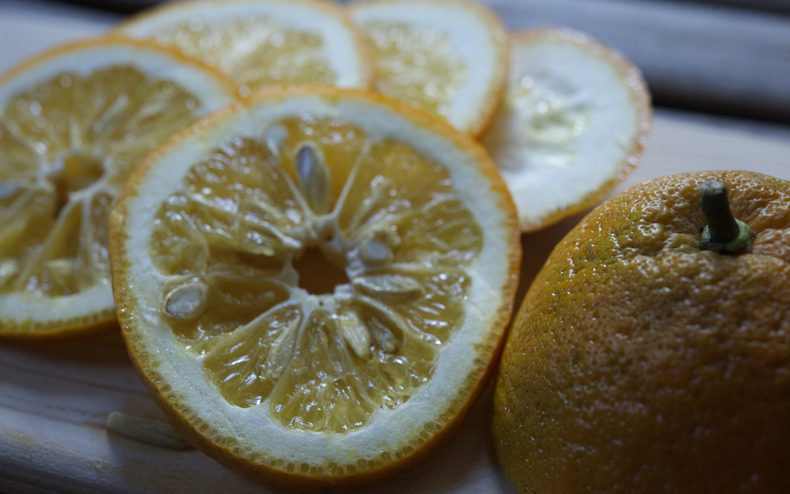 If you hadn't ever tried the classic
cochinita pibil
of the Yucatan, you might think the sour juices of the Seville orange had no use, but they are an essential part of the marinade for this dish of slow-roasted Mexican pork.
This recipe
looks both authentic and divine.
If this strange fruit has captured your fancy, and you despair of ever finding it, take heart. It can be ordered online,
here
. I just got half a bushel ($46), which is about 30 oranges—more than enough for 4 batches of vin d'orange and a big batch of
marmalade
. Act now, indulge later.
Vin d'Orange II
This needs to sit for at least 6 weeks before drinking, so plan accordingly.
— 4

Seville oranges, thoroughly washed

— 2

large lemons, thoroughly washed

— 400 grams

superfine sugar

— 1

vanilla pod, split

— 1

4" cinnamon stick, broken in half

— 1 tablespoon

pink peppercorns

— 2-3

star anise

— 6-8

green cardamom pods, lightly crushed

— 2 litres

rosé

— 400 ml

cognac

— 100 ml

white rum
Slice citrus in 1/4"-1/2" thick wheels and place in a clean glass container with a wide mouth and a tight-fitting lid. Add remaining ingredients except rum and stir well with a metal spoon (a wooden one could harbor bacteria that might inhibit fermentation) and fasten the lid. Store the jar somewhere cool and dark, shaking occasionally to make sure sugar is dissolved.


After about 6 weeks, mix in rum and strain through a fine mesh strainer or several layers of cheesecloth. Transfer to bottles and store indefinitely at a cool room temperature or in the refrigerator.



Download Recipe